The aliens are coming to destroy the human race. But in a bizarre twist of fate, they've agreed to a winner-take-all baseball game against the best humanity has to offer. Win and the extraterrestrials return home, lose and Earth gets blown to smithereens.
Which major-league pitcher do you want starting that game?
It's a simple theoretical question, and for the first time in a long time, it's one with no obvious answer. Jacob deGrom is shelved until next season after undergoing Tommy John surgery. Max Scherzer and Justin Verlander, those well-paid companions on the blue and orange Titanic in Queens, have been average this season as Father Time begins to chip away. And though reigning National League Cy Young winner Sandy Alcantara continues to munch innings Ms. Pac-Man style, his 4.97 ERA is far from elite.
And so, a largely new host of contenders have entered the chat, as a changing of the guard takes shape atop the pitching world.
After talking to a number of MLB players, scouts, coaches and front office members — all of whom were given anonymity to speak freely — what follows is a list, in alphabetical order, of the various pitchers who could legitimately be called upon to save humanity.
The exact prompt: Who would you say is the best starting pitcher in baseball right now? If you needed to beat the aliens to save the human race, who would you give the ball to tomorrow?
Even though he didn't win the American League Cy Young in 2019, Cole was the consensus best pitcher in the world for large stretches of the season. That winter, the Yankees compensated him accordingly, cracking open the register to the tune of nine years and $324 million. 
Since his move to the Bronx, Cole has been quite good, posting a 3.19 ERA (129 ERA+) in 90 regular-season starts. In 2022, a propensity for the longball (a league-leading 33 homers) limited his overall efficacy and led to a relatively underwhelming ninth-place finish in the Cy Young race. And while the 32-year-old has nearly slashed his home run rate in half this year, a 2% drop in strikeouts per nine innings is still preventing him from fully reestablishing himself as the no-doubt Best Pitcher.
Regardless, Cole is still a broad-shouldered hoss with elite command, a 97 mph heater that laughs at physics, and a 2.93 ERA in 17 postseason starts. 
What they're saying: "There's a lot of guys who I might take at their best, but the consistency with Gerrit is huge." — NL hitter.
"Cole can go 7-9 innings with 12 Ks and 0 swing and miss or 7-9 innings with 12 Ks and 30 swing and miss." — NL pitcher
Shane McClanahan, Tampa Bay Rays
The flamethrowing lefty was spectacular in the first half of last year, earning himself the All-Star Game start, but then tired down the stretch with a 4.20 ERA in 11 outings after the break. Thankfully, McClanahan has come out of the gates firing in '23 with a 2.12 ERA in his first 15 starts.
You probably first learned about the 26-year-old because he fired 99 mph bullets with his left arm, but McClanahan has developed into much more than a thrower. Even though the fastball velocity is still eyebrow-cinging, both his curveball and his changeup now grade out as plus pitches too. Listed at 6-foot-1, 200 pounds, McClanahan is physically slighter than the other names on this list, something that has raised questions about his durability over a 162-game season. But this is a one-game hypothetical, and right now, Sugar Shane looks like and is performing like the best pitcher in baseball.
What they're saying: "McClanahan has got to be in that top tier. I do think he's definitely the best LHP in baseball." — MLB scout
Spencer Strider, Atlanta Braves
Last year as a rookie, Strider burst onto the scene like the Kool-Aid man with a freakish triple-digit fastball, redwood tree thighs and an industrial revolution mustache, tossing 131 2/3 innings with a 2.67 ERA and 202 punchouts. This season has been a lot rockier for the 24-year-old, mostly because his fastball velocity has tapered off since May 1st, leading to a 5.55 ERA across his past nine starts.
But folks around the game aren't all that worried. Strider's combination of baseball intelligence, raw athleticism, and adaptability give confidence that he'll either (1) regain his top-flight velocity or (2) adjust and learn how to pitch without it. And it's not like Strider is lobbing it in underhanded, considering his heater still averages around 96 mph with elite movement and spin qualities. Despite his recent struggles, he was still easily a top three most-common response.
What they're saying: "Strider at his best is the most untouchable, but has days where he's 96 and not as effective." — NL hitter
Zac Gallen, Arizona Diamondbacks
Anybody with a recent 44 1/3 scoreless innings streak under their belt needs to be in the conversation. The New Jersey born right-hander has been a model of consistency over the past two seasons, with an adjusted ERA 54% better than league average in 46 starts. He is sort of the opposite of deGrom, in that he's a non-alien, a regularly built, regular looking guy who dominates the best in the world with sequencing, pinpoint command, fastball angle and a dastardly array of secondaries.
What they're saying: "Gallen is the pitcher's pitcher and the one who seems most attainable for mere mortals." — AL scout
Framber Valdez, Houston Astros
The Valdez argument is pretty straightforward: No starting pitcher induces as many groundballs while simultaneously racking up as many strikeouts. Last year, Valdez posted the third-highest groundball rate in the 21st century and still managed to punch out a batter an inning. Oh yeah, and he doesn't walk anybody.
With Verlander and Cole elsewhere and Lance McCullers on the injured list, Valdez is now very much the ace in Houston. He has shined on the biggest stage, showed an ability to work deep into ballgames and consistently tosses up ERAs under 3.30, even if he does give up more hard contact than the average frontline dude.
Surprise, surprise. Nobody got more support than Ohtani for a winner-take-all versus the aliens, even though the two-way unicorn has a relatively pedestrian 4.31 ERA in eight starts since May 1st. For many in the industry, scouts and evaluators alike, he's established himself as the standard particularly after his unforgettable performance in the World Baseball Classic. 
Ohtani the pitcher relies on a world-class sweeper that he throws nearly 40% of the time. He's not inducing chases like you might expect, but Ohtani is absolutely magnificent at missing bats within the zone. The AL Cy Young is the last piece of major individual hardware missing from the cabinet. Expect that to be remedied sooner rather than later.
What they're saying: "I've never faced Shohei, but I feel like he's the closest thing to an alien we got." — NL hitter
Honorable Mentions
Jake Mintz, the louder half of @CespedesBBQ is a baseball writer for FOX Sports. He played college baseball, poorly at first, then very well, very briefly. Jake lives in New York City where he coaches Little League and rides his bike, sometimes at the same time. Follow him on Twitter at @Jake_Mintz.
---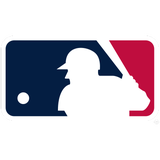 Get more from Major League Baseball Follow your favorites to get information about games, news and more
---