As Elly Da La Cruz's first career home run rocketed to the last row of right-field seats at Great American Ball Park two weeks ago, it got us thinking: What if the national — and international — baseball audience had the pleasure of watching De La Cruz's smooth swing — a violent hack that produces one of the highest exit velocities in the game — over and over and over again? Could we be so lucky?
Well, yes … if Major League Baseball invites the thrilling Cincinnati Reds rookie to this year's Home Run Derby. De La Cruz has already offered 458 feet worth of reasons as to why the league should.
The long-ball competition, set to take place July 10 at Seattle's T-Mobile Park, typically features the game's best sluggers through the first half of a given season. De La Cruz, of course, is not in contention for this year's HR crown — his blast Tuesday was his only one since sending an aforementioned ball into orbit the day after he debuted in the majors. 
The Home Run Derby has evolved since its 1985 inception, however, to include sluggers who may not lead their league in home runs but either have the talent to put on the best show or generate a ton of hype. De La Cruz obviously checks off those boxes. His raw power and plus bat speed has been lauded for years, making him baseball's top prospect at the time of his June 6 call up. And his dynamic ability and pure joy while playing has not only made him a must-watch, but one of baseball's best stories. Seriously, try not to smile while seeing this 6-foot-5, switch-hitting phenom do what he does best. 
We should treat the Derby like the NBA's Slam Dunk Contest. Both competitions are vehicles to not only market the respective sports but treat their viewers to amazing individual displays, with contestants selected accordingly. In the NBA, the best dunkers are rarely among the best players. Sometimes, they're not good at all. Similarly, it's far more likely that we remember who puts on the best power display at the Derby than the actual winner of the contest. Last year, two-time winner Pete Alonso's warm-up antics, like squatting in the weight room and meditating in the hallway, and Julio Rodríguez's astonishing output was all anyone could talk about. In the end, Juan Soto won the title, but we won't blame you for forgetting that part. 
There's no debating the buzz De La Cruz would create if he's invited and agrees to participate in this year's Derby. That anticipation would extend beyond MLB's usual American audience. De La Cruz, a native of the Dominican Republic, would likely captivate many of the Latin American nations in which baseball is king. We just saw how successful the World Baseball Classic was for MLB and its ongoing goal to make the game global, and inviting the Dominican Republic's latest young and popular player would only help that objective.
Fine, you might still be thinking De La Cruz just hasn't done enough, hasn't hit enough home runs to warrant an invite to the slugging contest. It's great that produced a .308/.379/.519 slash line and stolen six bases through his first 13 games. With his early June call up, there's no way he'll be selected for this year's All-Star Game. But all that's even more reason he should be summoned for the Derby. 
De La Cruz has been a bit hidden in Cincinnati, this despite helping turn a small-market club that had no expectations of being competitive when the year began into legitimate contenders and a division leader. For those struggling to understand what all the fuss is about, an EDLC show at the Derby would convince even the wettest blankets that he's the real deal.
Plus, another lovable power hitter with Dominican roots set a precedent for De La Cruz's inclusion.
There have been 14 rookies to participate in the Home Run Derby. Vladimir Guerrero Jr. was the only one not selected to that year's All-Star Game (2019) and remains the youngest participant ever (20 years, 114 days). He also had just eight career home runs at the time. You think MLB regrets giving him that big spotlight so soon? Guerrero didn't win the contest, but three other participants who weren't All-Stars when participating have: Yoenis Cespedes (2013), Giancarlo Stanton (2016) and Alonso (2021). Anyone have an issue with any of those inclusions?
The Derby provides a perfect opportunity for the league to promote electrifying talent, particularly players who won't play in the Midsummer Classic. For those questioning EDLC's credentials, just check out the mixtape from his first couple weeks in the bigs. 
His towering two-run shot in his second career big-league game was the hardest-hit ball by a Reds player this year. At 21 years old, De La Cruz is the youngest player to achieve a 114.8 mph maximum exit velocity or better this year, and it's not even close. That exit velo is up there with the likes of Soto, Rafael Devers, Jorge Soler and Shohei Ohtani for some of the hardest hit balls in MLB this season. 
That's great company to keep, and it's those types of sluggers who are expected to be invited to the Derby. It's anyone's guess which star sluggers will actually partake in 2023. Each year, many of the top players seem unwilling to participate for various reasons. It appears doubtful that Ohtani, who currently leads the majors in homers, or Judge or Yordan Álvarez, both of whom are on the injured list, will be involved next month. That should only further open the door for EDLC to get the call.
We can all agree that the Derby is better when MLB's physical marvels are participating. De La Cruz has quickly proven to be one of them. The case to invite him to the competition/exhibition far outweighs the one not to. Sign us up for more EDLC bombs every day of the week, but especially on Monday, July 10th in Seattle. 
After all, who doesn't love a good fireworks show? 
Deesha Thosar is an MLB writer for FOX Sports. She previously covered the Mets for three-and-a-half seasons as a beat reporter for the New York Daily News. The daughter of Indian immigrants, Deesha grew up on Long Island and now lives in Queens. She never misses a Rafael Nadal match, no matter what country or time zone he's playing in. Follow her on Twitter at @DeeshaThosar. 
---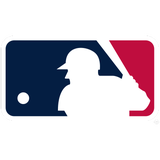 Get more from Major League Baseball Follow your favorites to get information about games, news and more
---