Free agency is widely considered the main attraction of the NBA offseason, but the summer is also when teams decide to reshuffle their rosters with a flurry of trades, as we've already seen.
Unfortunately, not every trade is balanced, and more often that not, there is a winner and a loser. Here's how our NBA writers at FOX Sports have graded the trades that have been completed so far:
Celtics swap Smart for Porzingis
Celtics get: Kristaps Porzingis, No. 25 overall pick, 2024 first-round pick (via Warriors)
Grizzlies get: Marcus Smart
Wizards get: Tyus Jones, Danilo Gallinari, Mike Muscala, No. 35 overall pick
Grade for the Celtics: A-
On paper, the Boston Celitcs came away with the biggest haul: an in-his-prime stretch big and two first rounders. Which is why Brad Stevens had to pull the trigger. What is impossible to gauge is the impact of losing their emotional leader, Marcus Smart, and most likely using Porzingis to make Grant Williams expendable. That's a lot of toughness lost for a team that arguably didn't have enough of it. Will the loss of Smart mirror what happened when the Cs traded Kendrick Perkins or when Kyrie left town? That's to be determined.
— Bucher
Warriors gamble on CP3
Warriors get: Chris Paul
Wizards get: Jordan Poole, Ryan Rollins, protected 2030 first-round rick, 2027 second-round pick
Grade for Warriors: B
I have to admit, I'm surprised. But this kind of makes sense.
On the Warriors' end, while spending time around them during their second round playoff series against the Los Angeles Lakers, it became crystal clear that they needed to deal Jordan Poole. He was underperforming. The tension was palpable. Not to mention, of course, a cloud was hanging over the team all season after the incident between Poole and Draymond Green last October. Poole needed to go, especially if Green (who opted out of his contract and is an unrestricted free agent) were to return, which he says is his goal.
Paul gives the Warriors a Hall of Fame point guard, who, at age 38, is a savvy veteran who will be able to set up Steph Curry and Klay Thompson. By doing this deal, the Warriors cut costs, considering Paul is on his penultimate year of a contract that is non-guaranteed for next season. And they made a strong statement: They're concerned about the now, not the long term. What I'm most interested in tracking here is if Green returns, how will Paul's and Green's demonstrative leadership styles mesh?
Grade for Wizards: B+
As for the Wizards, this makes sense during their rebuild. It also helps explain why they dealt Bradley Beal to Phoenix. The 24-year-old Poole, who was entering a four-year, $123 million extension with Golden State beginning next season, was playing behind a cadre of stars with the Warriors. Now in Washington, we'll be able to see if he can become who he thinks he can become.
This could allow Poole to spread his wings and become an All-Star. For example, Kyle Kuzma (who declined his player option with the Wizards and will become a free agent) told FOX Sports in January that after the Lakers traded him to Washington, he was able to "expand my game and flourish." For the Wizards' sake, here's to hoping Poole will become the star he's pegged to become, and the team can successfully build around him.
— Rohlin
Ric Bucher is an NBA writer for FOX Sports. He previously wrote for Bleacher Report, ESPN The Magazine and The Washington Post and has written two books, "Rebound," on NBA forward Brian Grant's battle with young onset Parkinson's, and "Yao: A Life In Two Worlds." He also has a daily podcast, "On The Ball with Ric Bucher." Follow him on Twitter @RicBucher.
Melissa Rohlin is an NBA writer for FOX Sports. She previously covered the league for Sports Illustrated, the Los Angeles Times, the Bay Area News Group and the San Antonio Express-News. Follow her on Twitter @melissarohlin.
---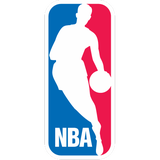 Get more from National Basketball Association Follow your favorites to get information about games, news and more
---