To truly understand why Victor Wembanyama was so fortunate to land with the San Antonio Spurs in the 2023 NBA Draft on Thursday, rewind to Tim Duncan's jersey retirement ceremony in December 2016. 
Duncan, who poked fun at himself that night for being a man of few words, had a few choice ones for his head coach, Gregg Popovich. 
"You've been like a father to me," Duncan told Popovich. "Thank you."
The 74-year-old Popovich may be more like a grandfather to Wembanyama, who is being touted as a generational talent, perhaps the most transformative player to enter the league since an 18-year-old LeBron James. 
But for a 19-year-old on the precipice of becoming one of the most highly scrutinized athletes in the world, having Popovich in his corner seemingly makes a journey littered with potential pitfalls seem much more safe. 
[Victor Wembanyama is a generational NBA prospect, but are expectations for him already 'outrageous'?]
This has less to do with the fact that Popovich is the winningest NBA coach of all-time, who has led the Spurs to five championships and a record-tying 22 straight playoff appearances, and much more to do with the type of coach Popovich has been to his players.  
Popovich will help Wembanyama keep everything in perspective. The coach has said on multiple occasions, in many different ways, how silly basketball is. He prioritizes family, discourse, ideas, food and wine. 
Popovich will help keep Wembanyama healthy. Love it or hate it, Popovich is said to be the founder of "load management." He started resting Duncan as early as his third season in the league. Wembanyama's extraordinary 7-foot-5 frame places massive pressure on his bones, ligaments and joints, perhaps making him more susceptible to injury. If there's anyone who will face the scrutiny and repercussions associated with sitting Wembanyama, it's Popovich. 
Popovich will put forth the effort to truly get to know the French-born Wembanyama. After the Spurs drafted Duncan as the No. 1 overall pick in 1997, Popovich went to Duncan's birthplace of Saint Croix, U.S. Virgin Islands, where they spent a few days swimming and talking about everything besides basketball. And throughout Duncan's 19-year career, Popovich brought carrot cake to his hotel whenever they were on the road because, well, it was Duncan's favorite. 
Popovich will hold Wembanyama accountable. The coach won't be overly impressed by his superstar status and afraid to come down hard on him. Popovich has always expressed gratitude to Duncan for allowing him to harshly coach him, knowing full well that if Duncan tolerated it, everyone else had to, too. 
Popovich will make sure Wembanyama has a ton of support around him. Even though Duncan doesn't have an official role with the team, he'll surely be around as a mentor. And so will fellow Frenchman Tony Parker, who Wembanyama grew up watching and idolizing. 
[4-time NBA champion Tony Parker says Spurs are 'perfect' for Wembanyama]
It's all good news for Wembanyama, who is facing massive expectations.
We've seen what can happen to a player who has all the talent in the world, but who goes down the wrong path. Just last week, the NBA announced Memphis Grizzlies superstar Ja Morant will be suspended for 25 games next season after allegedly flashing a gun on social media yet again. 
Popovich and the Spurs will do everything in their power to make sure Wembanyama is a success story. 
[2023 NBA Draft: Winners, losers and biggest surprises]
After the Spurs drafted Duncan, they went from having a record of 20-62 to 56-26. In Duncan's second season in the league, he and David Robinson led the team to a championship in 1999. 
While it's way too soon to know if Wembanyama will usher in a similar level of success for the Spurs, who have missed the playoffs four years in a row and finished last season with a record of 22-60, this much is for sure: Him joining the Spurs is incredible for both parties. 
Popovich will help Wembanyama reach his potential, keep him centered and teach him how to be a star on the biggest of stages. 
And in turn, Wembanyama will put a floundering Spurs team back on the map, giving one of the most revered coaches in sports a reason not to retire. 
Consider it the perfect marriage.
Melissa Rohlin is an NBA writer for FOX Sports. She previously covered the league for Sports Illustrated, the Los Angeles Times, the Bay Area News Group and the San Antonio Express-News. Follow her on Twitter @melissarohlin.
FOLLOW
Follow your favorites to personalize your FOX Sports experience
---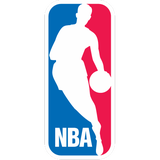 Get more from National Basketball Association Follow your favorites to get information about games, news and more
---