The Minnesota Vikings are, and have been, at a crossroads heading into the 2023 season. In a wide-open NFC North Division, are they trying to contend? Or are they trying to rebuild?
They've played both sides of the coin already this offseason. Minnesota moved on from hefty contracts like those of Dalvin Cook, Adam Thielen, Za'Darius Smith and Patrick Peterson, while not making any long-term promises (or monetary commitments) to veteran quarterback Kirk Cousins, who is set to play out the last year of his deal in 2023. This all seemingly signifies their emphasis on youth and focus on the future. 
But they've also retained veteran safety Harrison Smith and spent a first-round pick to help both Cousins and Offensive Player of the Year Justin Jefferson be successful now, foregoing an opportunity to shore up a depleted defensive secondary.
And while not emphasizing defense in the top of their draft, they prioritized it this offseason by making a switch on the coaching staff, firing Ed Donatell and hiring Brian Flores as defensive coordinator.
The Vikings are kind of all over the board as they embark on this 'competitive rebuild,' as general manager Kwesi Adofo-Mensah phrased it.
And they've mostly taken away from Flores' unit, not added. The team's leading pass rusher, Danielle Hunter, could still very well be on his way out. If he walks, the Vikings — and Flores — are left without a player who had 10.5 sacks last season and has posted 45.5 over the last four.
What's funny is that it doesn't seem to matter for Flores. Because of that, he could be uniquely qualified to deal with the current iteration of Minnesota's defense.
Rewind to Flores' days as head coach in Miami. He took over in 2019, inheriting a bottom-three defense that struggled in all phases the season prior. Admittedly, Flores' first year wasn't much better; though the run defense improved marginally while the pass defense took a step back, the pass rush was worse. Miami ranked dead last in sacks that year with only 23. Taco Charlton led the team with just five.
But what didn't show on the stat sheet was the groundwork being laid. Thirteen different players registered sacks, including five players not on the defensive line. Flores was able to scheme up different ways of getting to the quarterback, even without the benefit of a strong secondary to force opposing quarterbacks to hold the ball longer.
That paid off the following year when Miami then finished top-10 in sacks, recording 41 — an increase of 18 from the prior year. This time, Emmanuel Ogbah led the team with nine. Six players not on the defensive line recorded sacks and inside linebacker Jerome Baker had the second-most sacks on the team with seven. Eleven total players got to opposing signal callers.
Not satisfied, in Flores' last year, he got even more out of his pass-rushing unit. The Dolphins were tied for fifth in the league in sacks in 2021, recording 48. It was again, Ogbah who led the team with nine. Rookie Jaelen Phillips was close behind with 8.5 and an even more diverse crop of pass rushers emerged, with 14 different players registering sacks that year.
Flores took the Dolphins from last in the league to top five two seasons later — and he did it without a double-digit sack, blue-chip pass rusher.
Going back even to when he was the linebackers coach in New England, it's the same deal. Flores spreads out the work in the pass rush.
Herein lies the crux of why the Vikings' defense could end up being okay this season, even though their personnel could be seen as lacking.
The offense has already seen firsthand how Flores' scheme works this offseason. Take it from new number one running back Alexander Mattison:
"It's intense," he said after just two OTA practices. "Mentally from the backfield looking at that defensive front, those [line]backers and how they're moving around. The way they're lining up out of the gate is very intense. I mean, I love to see it. For other teams, it's going to be a problem." 
What's crazy is, this is before Flores has even dug in. It took a year for his scheme to get off the ground in Miami. That's likely going to be the case for the Vikings, too. But even the interim could suffice — especially when the offense still seems so capable of putting up points.
"[Rookies] don't know what 494 is, or 35W," Flores said. "They're trying to get acclimated and figure things out. There's a lot of development there and they can develop quickly because they don't know as much.
"[We're] finding out the things they do well, what buttons to push, what buttons not to push."
"I've learned a lot of football in the last two months," said linebacker Brian Asamoah during minicamp. "More than I feel like I ever have before."
"It's going to be very different," said Jefferson of Flores' defense. "Me being here and watching them for the time I've been here, they've been doing a lot of disguises. A lot of different mixes and matches. It's definitely different."
There is still a giant question mark as to how effective Flores' unit can be as a whole, but if his previous stops are any indication, he should be able to do more with less this season, and that's good news for the Vikings as they navigate the in-between.
Carmen Vitali covers the NFC North for FOX Sports. Carmen had previous stops with The Draft Network and the Tampa Bay Buccaneers. She spent six seasons with the Bucs, including 2020, which added the title of Super Bowl Champion (and boat-parade participant) to her résumé. You can follow Carmen on Twitter at @CarmieV.
---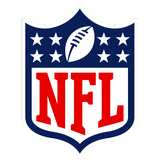 Get more from National Football League Follow your favorites to get information about games, news and more
---