The FOX Sports MLB crew of Kevin Burkhardt and Hall of Famers Alex Rodriguez, David Ortiz and newcomer Derek Jeter enjoyed an action-packed London Series over the weekend, as the Chicago Cubs' and St. Louis Cardinals' two-game set across the Atlantic over the weekend featured lots of excitement. But off the field, there was a near-heart-dropping moment for one member of the crew.
Ortiz nearly lost a prized possession Friday — a $100,000 necklace — when it fell off his neck and into a sewer while he walked to dinner with his colleagues. 
Ken Rosenthal, who was walking behind Ortiz when it happened, recalled the event Monday.
"'Big Papi' let out a big expletive," Rosenthal said, detailing that Ortiz was just about to get into the car that was taking them to dinner. "I stared at the grate, which looked like it had been sealed at about the time of the [The House of] Tudor dynasty. 
"And while the sewer was shallow, I figured Ortiz was never getting that necklace back."
But Rosenthal was almost immediately proven wrong.
While at dinner, staff members at the hotel where they were staying began to break open the grate to retrieve Ortiz's necklace. The mission succeeded, as a member of the hotel staff successfully pulled up the necklace. 
Ortiz had not even been served his first course when he found out that the hotel staff was able to retrieve his prized necklace. The staff also sent over a video of the moment.
David Ortiz dropped his bling and our crew went fishing
David Ortiz dropped his bling into a sewer and our crew went fishing.
"Ortiz said the necklace fell off because he failed to lock it properly, and he claimed the hotel employee who recovered it was a fellow Dominican, which in his mind explained everything," Rosenthal wrote.
The crew relived the moment on Saturday's pregame show, showing the video before briefly chatting about it. 
"How much of a tip did you give that guy?" Burkhardt asked jokingly.
"Big-time tips," Ortiz said. "He just saved $100K for me right there. I thought I lost it and then all of a sudden, [I hear] 'Papi, here's your bling,' and I was like, 'My man! My man!'"
It proved an unforgettable experience for the entire MLB on FOX crew, including Rosenthal.
"I loved spending three-plus days in London, meeting reporters from several European countries [and] working on the broadcast," Rosenthal wrote in his column. 
"But the recovery of Big Papi's necklace — that's what I'll remember most."
FOLLOW
Follow your favorites to personalize your FOX Sports experience
---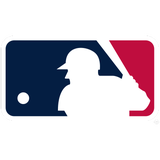 Get more from Major League Baseball Follow your favorites to get information about games, news and more
---