James Cook didn't exactly get the keys to the Buffalo Bills offense in 2022. And the Bills haven't made it easy for Cook to ascend to RB1 in 2023 either.
Buffalo inked former New England Patriot Damien Harris to a deal in March just minutes before four-year Bills running back Devin Singletary signed with the Houston Texans. Almost two weeks after those transactions, the Bills added another back in veteran Latavius Murray. Buffalo stocked up.
Still, Cook has emerged as a do-everything running back in training camp. After the Bills selected him in the second round of the 2022 NFL Draft, he seems poised to take over the lion's share of snaps as RB1. Cook proved explosive in 2022 but got just 89 carries for 507 yards and two touchdowns while making 21 catches for 180 yards and a touchdown.
There seems to be a bigger workload in store for this coming season.
"He's really shown some flashes of running strong and powerful and really kind of finishing some runs, which you want to see from him," offensive coordinator Ken Dorsey said on Aug. 23. "He's done a nice job with protection situations, picking up blitzers — really stepping up and being physical. So those are the things you want to see from him, because obviously as a runner, you've really seen throughout last year and at the start of this year, he's got some explosive ability. He's a younger player who just continues to grow with every rep. 
"There's definitely some situations in the last game that I think he'll learn from — from a situational-type standpoint. We're able to coach off of that. I'm glad those types of things happen in the preseason so we can learn and grow."
Dorsey honed in on two crucial places where Cook needs to progress: power and pass protection.
At 5-foot-11 and 190 pounds, Cook is a small back. When he came into the NFL out of Georgia, there was some question whether he could ever be more than a gadget player. Even coach Sean McDermott said this offseason that the Bills will have to be careful about injuries with Cook. And those comments help explain why Buffalo brought in Harris (220 pounds) and Murray (230 pounds).
For those looking at Cook for their fantasy teams, he might be in danger of missing out on touchdowns, given that Harris is such a strong goal-line player. (He had 15 rushing touchdowns for the Patriots in 2021.) But Cook has done everything he can to make himself a crucial part of the team's offense, including showing a feistiness in pass protection.
Pass-blocking, for a running back, is the quickest way to pass-catching. If a back is on the field on third down, he needs to have both skills. The question is how willing quarterback Josh Allen will be to utilize his running back's pass-catching skills in 2023. Last season, Allen threw 80 passes to backs (including fullback Reggie Gilliam), with the most going to Singletary (38). 
That brings us to the other key to taking a bigger role in the passing game: building his relationship with his quarterback. Cook suggested that he's jelling at a different level with his Allen this year.
"Just me and Josh being on the same page as me being his running back. … Being able to correlate and him knowing what I'm doing and me knowing what he's doing. Just things like that," Cook said on July 27 as training camp was just getting started. "It's something that you build. … Just talking to him, like what he's thinking and what I'm thinking."
If Cook replaces Singletary one-for-one in usage, Cook should see roughly 200 touches, which would double his 2022 total. But the way Buffalo is talking about Cook, it feels like maybe he'll take an even bigger role than Singletary had.
"James is a special player," Murray told reporters last week. "He's still young. I think he still has a lot of growth, but obviously, he's a special talent. Explosive. Physical — he's shown this camp. He's shown all the attributes of a running back, an every-down back."
The Bills were already pushing an increased workload Cook's way at the end of last season. In the first six weeks, there were three games when he had fewer than five touches. From Week 7 through the Bills' two playoff games, he only had one such game. 
[Do you want more great stories delivered right to you? Here's how you can create or log in to your FOX Sports account, follow your favorite leagues, teams and players and receive a personalized newsletter in your inbox daily.]
While preseason usage can be deceiving, Cook has spent his time on the field with Allen for the majority of the time. And that has confirmed what has been clear during training camp: Cook is RB1. Even though he's 23 and only in his second NFL season, he presents himself like a veteran.
"I'm impressed with his knowledge of the game," Murray continued. "This offense is not the easiest offense to learn. His comfort level in it — the hurry-up that we do — I was impressed with that. I think the sky is the limit for him. I think he's going to have a really good year and I think he'll be a really good back in this league."
Cook's size will always be a limitation that keeps him from taking on a Derrick Henry-sized — or even a Dalvin Cook-sized — role in an offense. But given what his teammates and coaches are saying, James Cook has done everything right to sit comfortably atop the depth chart in Week 1. 
Now his task is to keep it that way for the entire season.
Prior to joining FOX Sports as the AFC East reporter, Henry McKenna spent seven years covering the Patriots for USA TODAY Sports Media Group and Boston Globe Media. Follow him on Twitter at @henrycmckenna.
FOLLOW
Follow your favorites to personalize your FOX Sports experience
---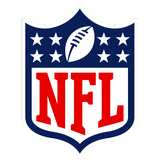 Get more from National Football League Follow your favorites to get information about games, news and more
---