Just wait.
If you think the Coach Prime hype is in overdrive now, give it the weekend and then let's take another look.
Because if Deion Sanders and the Colorado Buffaloes are able to begin their season with an on-the-road, "Big Noon Kickoff," spotlight-basking victory over a TCU squad (Saturday at Noon ET on FOX and the FOX Sports app) that reached last year's national championship game — forget about it.
Rip up the usual rules. Abandon any prior comparisons. Get ready for an experience that is definitively unique and utterly off the charts, out of control, and loud as all hell.
There are vast differences of opinion as to how the grand saga is going to play out, this surreal tale of a superstar head coach who has rapidly established himself as the most boisterous force in college football, clad in a cowboy hat and shades and embracing every bit of the fuss, all with a squad that bears virtually no resemblance to the one he inherited in December.
"I never feel pressure," Sanders told. "We apply pressure."
Predictions? Honesty dictates that there is some chance this becomes a noisy disaster, and there is no dearth of college football aficionados hot-taking their way to suggesting that the 2022 mark of 1-11 — which belonged to a different coach, a completely different group of players and, let's face it, a different time — might be a good indicator of what's up next.
On the flip side, there is some muscular bullishness about Colorado's prospects, from those who reason that energetic leadership sways the mind, and who can conceive that the high-caliber recruits who have flooded in through the transfer portal can swiftly come together as a unit.
No one truly knows. But know this, we are one win away from absolute chaos. The phenomenon of cult popularity doesn't have many rules but does have some unavoidable trends. One of them is that if the Buffaloes start winning, this thing is going to get exponentially bigger … until they stop.
Let's be clear about what we are asserting here. Sanders and the Buffaloes are going to be a fascinating story no matter what. There will still be interest in them in November, even if they're headed towards a boring kind of record like 6-6.
Yet the longer they can avoid a stumble, the bigger the show gets. We start the campaign with the reality that Coach Prime and his guys are must-see TV and that only intensifies with each triumph. The opening act is key. Nothing begets that winning feeling … like a win.
This is an experiment, and an extraordinary one, one of football's most bombastic characters doing something that's never been attempted before, while popping out viral moments galore along the way.
He's out there dancing with fans and clapping back at critics, he's on billboards all over the place, and "Prime" is now such a part of the football lexicon that it's almost like "Neon" was a different guy.
Shoot, the Louis Vuitton baggage quote from his intro meeting in Boulder will be remembered 50 years from now.
The glare is intense. Sanders, provenly, can handle it. Can his players, including his son Shedeur, the team's QB1?
"They came here because they wanted it," Sanders said. "They came here because they wanted the light, they wanted the scope, they wanted the attention, they wanted the focus, they wanted the love. But you also got to understand there's an opposite of that as well that you got to be willing to accept when you want or desire those things. 
"These kids are ready. We prepare them not just athletically, we prepare them mentally for things and challenges that's going to happen in life as well."
[Do you want more great stories delivered right to you? Here's how you can create or log in to your FOX Sports account, follow your favorite leagues, teams and players and receive a personalized newsletter in your inbox daily.]
It's all Prime, all the time. There have been stories leaking about how he defied blood clots superhuman-style, choosing to have toes amputated instead of staying in the hospital longer. 
He's here, and he wants you to know it. He's coming with big, bold, unapologetic press conference proclamations that don't say "we're going to take over the college football world" in those exact terms, but he's quite happy to leave you with that general assumption.
It is one heck of a show. Matt Rhule, head coach of Colorado's Week 2 opponent Nebraska, said it is good for college football. How can it not be? Yes, it is different from what we once knew, but can't that be said for basically everything to do with the sport right now?
Sanders' arrival at Colorado has already been quite something, and phew, that's putting it mildly. A little jolt of results-based momentum? That would be something else.
Martin Rogers is a columnist for FOX Sports and the author of the FOX Sports Insider newsletter. Follow him on Twitter @MRogersFOX and subscribe to the daily newsletter.
FOLLOW
Follow your favorites to personalize your FOX Sports experience
---
COLLEGE FOOTBALL trending
---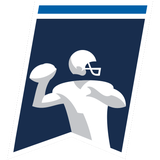 Get more from College Football Follow your favorites to get information about games, news and more
---