Ronald Acuña Jr. homered for the third straight night at Dodger Stadium, helping the streaking Atlanta Braves to a 4-2 victory over Los Angeles on Saturday.
Acuña's 454-foot drive to center field came off his bat like a rocket at an astounding 121.2 mph — the hardest-hit ball in the majors this year.
"I never imagined that was going to be the exit velocity on it," Acuña said through a translator. "But yeah, I hit it hard."
The Braves (90-45) won their sixth consecutive game, becoming the first major league club to reach 90 wins this season.
Atlanta will try for a four-game sweep Sunday in this much-anticipated matchup between the top two teams in the National League.
Married north of Los Angeles before Thursday's game, Acuña once again outshined Dodgers star Mookie Betts in their chase for NL MVP.
With one out in the third inning, Acuña launched a jaw-dropping drive that gave Atlanta a 1-0 lead. It was the 32nd homer this year and third of the series (including a grand slam) for Acuña, the first player in big league history with 30 home runs and 60 stolen bases in a season.
It was also the third-hardest-hit homer and sixth-hardest-hit ball in the majors since Statcast began tracking in 2015.
His teammates joked with him in the dugout about his power.
"They asked if that was all I had, and I said, 'I think so,'" Acuña said.
When asked what he thought of Acuña's homer, no translation was needed for teammate Orlando Arcia.
"Unbelievable," Arcia said.
Betts went 0-for-4 with a walk and scored once. He struck out three times, including with the bases loaded in the fourth when he went down looking.
While it appeared that Acuña was running away with the NL MVP award for most of the season, Betts charged forward with a remarkable August campaign. He hit .455 with 51 hits and 11 home runs, and the Dodgers went 24-5 for the month. 
However, during the Dodgers' current series against the Braves, Betts has seemingly come back down to earth, at least in the two September games. 
On Aug. 31, Betts hit two home runs and collected four RBIs in an 8-7 loss to the Braves. In games against Atlanta on Sept. 1 and 2, Betts is hitless with one run and four strikeouts. 
In the first three games of the series, Acuña has six hits, three homers, six RBIs and has struck out only once. 
The Dodgers and Braves will complete their series Sunday in L.A. (4:10 p.m. ET). Check back for more updates.
The Associated Press contributed to this report.
---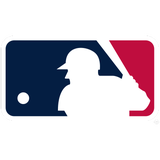 Get more from Major League Baseball Follow your favorites to get information about games, news and more
---