With four new coaches and three teams viewed as legitimate College Football Playoff contenders, the Big Ten had plenty of storylines to follow in Week 1.
How would Michigan fare without head coach Jim Harbaugh?
How would Ohio State handle its ongoing quarterback competition?
How would the wild and wacky Big Ten West take shape in what might be the league's final season with divisions?
Let's see who answered the bell in this year's first edition of the Stock Watch: 
STOCK UP
J.J. McCarthy, QB, Michigan: McCarthy turned in a near-flawless performance during his team's dominant 30-3 win over East Carolina on Saturday. The true junior completed 26 of 30 passes for 280 yards and three touchdowns before giving way to backup Davis Warren in the fourth quarter. McCarthy's NFL passer rating of 136.6 was the second-best mark of his career after last year's Week 2 win over Hawaii, a game in which he completed 11 of 12 passes for 229 yards and three scores to finish with a perfect rating of 158.3 in his first-ever start, according to Pro Football Focus (PFF). With quarterbacks coach Kirk Campbell calling the plays as offensive coordinator Sherrone Moore served a one-game suspension, McCarthy appeared to be in total control on a day when the passing attack was far more successful than Michigan's vaunted ground game, which finished with a meager average of 3.9 yards per carry on 31 attempts. He tossed three touchdown passes to wide receiver Roman Wilson (six catches, 78 yards) and flashed strong connections with tight end Colston Loveland (four catches, 57 yards) and wideout Cornelius Johnson (five catches, 71 yards). Overall, McCarthy was responsible for 18 of Michigan's 24 first downs against the Pirates. 
Wisconsin's rushing attack: First-year offensive coordinator Phil Longo unveiled his much-discussed Air Raid system in a 38-17 win over Buffalo that was close until the midway point of the third quarter. But rather than employ a pass-heavy attack from quarterback Tanner Mordecai, the SMU transfer, Longo relied instead on the tailback duo of Braelon Allen (17 carries, 141 yards, two TDs) and Chez Mellusi (13 carries, 157 yards, two TDs) to wear down the Bulls. It was the third time Allen and Mellusi have both topped 100 yards in the same game, and the Badgers are now 3-0 in those contests. For Allen, who also caught a career-high seven passes, he recorded his 16th 100-yard game to lead all Power 5 running backs over the last three seasons. He was credited with forcing eight missed tackles and gained 63.1% of his yards after contact, according to PFF. Mellusi established new career highs in rushing yards and rushing touchdowns for a single game, headlined by his 89-yard score to break the game open in the third quarter. That play is now tied for the fifth-longest rush in Wisconsin history.
Tyler Nubin, S, Minnesota: Nubin was the Gophers' best player in a rugged 13-10 win over Nebraska that ended with a 47-yard field goal from kicker Dragan Kesich as time expired. His pair of interceptions helped stifle a weak Nebraska passing attack that failed to crack 100 yards on 19 attempts. Both of Nubin's interceptions facilitated scoring chances for Minnesota: The first ignited a 12-play drive that ended with a missed field goal; the second gave the Gophers the ball on their own 49-yard line to set up Kesich's winning kick. A second-team All-Big Ten performer with 55 tackles and four interceptions last season, Nubin entered 2023 with significant draft buzz as a potential early-round pick. He showcased the breadth of his skill set against the Cornhuskers by chipping in three tackles on defense, one on special teams and only allowing a single completion for 4 yards on three targets, according to PFF. That left Nubin with the nation's second-highest coverage grade among safeties and the highest grade among safeties from the Power 5 conferences entering Sunday's games.
Drew Allar, QB, Penn State: The Allar era in Happy Valley began with a bang when the former five-star quarterback connected with wideout KeAndre Lambert-Smith for a 72-yard touchdown on Penn State's fourth play from scrimmage. It was an opening score that foreshadowed the tremendous performance to come, as Allar completed 21 of 29 passes for 325 yards and three scores — all of which established new career highs — en route to a 38-15 win over West Virginia. Allar became the first Penn State quarterback to throw for 300 yards in the first start of his career since Michael Robinson (379 yards) in 2003, and the first Nittany Lions' quarterback to throw for 300 yards in a season opener since Christian Hackenberg (454 yards) in 2014. His ability to find Lambert-Smith for big plays (four catches, 123 yards, two TDs) and Harrison Wallace III for short and intermediate throws (seven catches, 72 yards) opened up the offense at multiple levels. A fourth-quarter touchdown pass to Florida State transfer Malik McClain (four catches, 58 yards, TD) capped an incredibly successful evening for a quarterback who turned 19 in March. The future appears bright at Penn State. 
STOCK DOWN
Ohio State's offensive line: Aside from the quarterback competition between Kyle McCord and Devin Brown, no position on the Ohio State roster was more fiercely analyzed during spring practice and fall camp than the offensive line. The losses of center Luke Wypler (sixth-round pick) and offensive tackles Paris Johnson (first-round pick) and Dawand Jones (fourth-round pick) left the Buckeyes with significant holes to fill alongside veteran guards Matthew Jones and Donovan Jackson in 2023. Ohio State's first roll of the dice featured San Diego State transfer Josh Simmons at left tackle, Josh Fryar at right tackle and Carson Hinzman at center in what was an uneven performance at best and a worrisome one at worst. The rushing attack was stymied three times by Indiana's front seven while trying to convert third downs of 2 yards or fewer, and a fourth attempt from the 4-yard line was stopped well short of the end zone on a designed run by McCord. Tailbacks TreVeyon Henderson and Miyan Williams combined to average just 3.8 yards per carry on 19 attempts, though the latter punched in two short touchdowns. In the passing game, Simmons allowed a team-high three quarterback pressures in his first game against Big Ten competition. Hinzman also allowed a pressure and one quarterback hit. The inconsistency up front contributed to a middling performance from McCord, who completed 20 of 33 passes for 239 yards, zero touchdowns and one interception.
Ryan Walters, head coach, Purdue: It wasn't just that Walters began his tenure at Purdue by becoming the only Big Ten coach to lose to a non-Power 5 opponent in Week 1. Nor was it just that the Boilermakers paid Fresno State a reported $1.35 million to fly across the country and beat them, 39-35, in a game they led by 11 at the midway point of the third quarter. No, it was the manner in which Walters' team was beaten that surely gnawed at the defensive-minded head coach. A year ago, when Walters was the defensive coordinator at Illinois, he led a group that finished first nationally in scoring defense (12.8 points per game) and third nationally in total defense (273.5 yards per game). The group was so good, especially on the back end, that three members of Illinois' secondary were selected among the first 66 picks of the 2023 NFL Draft. And even though Walters brought most of his defensive assistants with him to Purdue, the results couldn't have been more different against Fresno State. Walters' defense yielded 487 yards of total offense and allowed the Bulldogs to convert 11 of 17 attempts on third down. Fresno State quarterback Mikey Keene smashed his previous career high of 229 yards by throwing for 366 with four touchdowns and an NFL passer rating of 116.2, according to PFF.
Jeff Sims, QB, Nebraska: There's no denying what Sims brought to Nebraska's offense as a runner by carrying 19 teams for a team-high 91 rushing yards. He repeatedly fought through bodies to gain 77 of those yards after contact and pick up seven first downs, according to PFF. But Sims' ineffectiveness and poor decision-making in the passing game should pose legitimate concerns for first-year head coach Matt Rhule. A transfer from Georgia Tech, where he started 23 games over the last three seasons, Sims completed just 11 of 19 passes for 114 yards, one touchdown and three interceptions. His NFL passer rating of 53.3 ranked 114th out of 126 quarterbacks with at least 15 dropbacks ahead of Sunday's games. The timing of Sims' interceptions crippled the Cornhuskers at critical moments. His second pick came on a pass into the end zone that, once snared by the Gophers, snuffed out a rare scoring opportunity for Nebraska. And his final interception with fewer than 90 seconds remaining set up what proved to be a game-winning field goal for Minnesota. To add insult to injury, the player Sims competed with during spring practice, Casey Thompson, threw for 280 yards and five touchdowns in his debut for Florida Atlantic after entering the transfer portal.
Illinois' defense: It was always going to be difficult for the Illini to replace Walters and three draft picks from the secondary in Devon Witherspoon (No. 5 overall), Jartavius Martin (No. 47 overall) and Sydney Brown (No. 66 overall). But it probably shouldn't have been quite as tough as Illinois made it seem in a 30-28 win over Toledo that required a game-winning field goal. Head coach Bret Bielema tabbed defensive backs coach Aaron Henry to replace Walters as defensive coordinator, and the Illini struggled to contain a Toledo offense that ranked 54th nationally last season. Dual-threat quarterback Dequan Finn bothered Illinois on the ground (20 carries, 75 yards, TD) and through the air (20-of-36 for 230 yards, two TDs, one INT) as the Rockets piled up 416 yards of total offense. Toledo led by 12 early in the third quarter and took the lead again on a short touchdown run by Finn with 2:59 remaining before the Illini mounted a 12-play, 64-yard drive to maneuver into field goal range. The upset was averted when kicker Caleb Griffin connected from 29 yards with five seconds remaining. 
Michael Cohen covers college football and basketball for FOX Sports with an emphasis on the Big Ten. Follow him on Twitter at @Michael_Cohen13.
---
COLLEGE FOOTBALL trending
---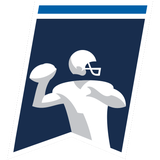 Get more from College Football Follow your favorites to get information about games, news and more
---