The Dodgers couldn't have entered this weekend with any more momentum. They had already secured their most wins in any month in their Los Angeles history when they welcomed the Braves to town Thursday, needing one more victory on the last day of August to tie their franchise record for wins in a month. 
That win, however, would not arrive. 
The Braves cared little for the Dodgers' recent string of success as they spent their weekend in L.A. cementing their place as the unquestioned best team in baseball, taking three of four games in a clash of National League titans. 
"You come in here and hope to win the first game," Braves manager Brian Snitker told reporters after taking each of the first three games. "You don't ever come in here thinking you're going to win three." 
Atlanta hadn't won a series at Dodger Stadium since 2012, and it wouldn't get any easier against a Dodgers team that looks bound for its 10th division title over the past 11 years. But this Braves group has distinguished itself even among recent iterations of the highly-productive club, reaching 90 wins faster than any Atlanta team in modern-era franchise history. 
Nothing — not the rigors of a 10-game road trip on the opposite coast, not the exhaustion from the Colorado altitude they had just left behind, not the talent of a Dodgers team that had separated itself similarly from the pack in its respective division — would deter them in Los Angeles. 
While cooling off the hottest team in the sport — the Dodgers went 24-5 in August — the Braves made clear that they're still the favorites as both October-bound clubs vie for playoff positioning. Atlanta entered Los Angeles coming off a similarly overpowering month in which it posted a plus-88 run differential, the best mark of any team in any month this year since the Rays posted a plus-99 in April. 
And as the calendar flipped to September, the Braves did not relent.
Ronald Acuña Jr. knocks solo home run to extend Braves' lead over Dodgers
They showcased why their pitchers sport the lowest ERA in the National League and why their hitters boast the best OPS in the game. Their ability to slug is unlike anything else in baseball — Atlanta's .500 slugging percentage through Sunday, in fact, is on pace to shatter the MLB record (.495, 2019 Astros). Matt Olson leads the majors (along with Shohei Ohtani) in homers. Austin Riley leads the NL in homers since the All-Star break. As a team, the Braves boast five of the NL's top 11 home run hitters. They've launched 46 more homers than the Dodgers, who rank second in the majors in the category. 
Atlanta spent the weekend piling on to that gargantuan home run lead. Seven different Braves hitters went deep against the Dodgers over the four-game set — sometimes to create a lead, other times to solidify it. 
On Thursday, Ronald Acuña Jr. mashed a go-ahead grand slam off Lance Lynn, his first of three straight games going deep. On Friday, Travis d'Arnaud, Acuña and Marcell Ozuna helped expand the Braves' advantage with homers in consecutive innings off Julio Urías. On Saturday, Orlando Arcia struck against the Los Angeles bullpen with a 10th-inning three-run blast, delivering the Braves their sixth straight win and 10th victory in 11 games. 
"They don't panic," Snitker said. "They've experienced every situation you can in our game, and it's somebody different all the time." 
Still, there is one particular engine to the Braves' offensive prowess.
On Thursday, Acuña's grand slam made him the first hitter in baseball history with at least 30 homers and 60 steals in a season, an accomplishment he achieved before the start of September. That night, not even Mookie Betts' two-homer display could stop the Braves from ending August with their 21st win of the month. 
On Saturday, Acuña laced an even more breathtaking 454-foot home run 121.2 mph off the bat against Dodgers rookie Emmet Sheehan, who compared the sound to a jet engine as the baseball whizzed over his head.  
"You better not leave your seat and go get a beer when he's coming up," Snitker said, "because you might miss something special."  
It was the hardest-hit ball by any player this year, a majestic moonshot that helped Acuña reclaim the honor of odds-on MVP favorite from Betts in a back-and-forth race that should keep everyone entertained and give fans a reason to watch both division leaders through season's end.  
But the Braves' success goes much further than any one player. They possess the depth to claim baseball's top seed in the postseason, the star power to carry them through October, and, as this weekend demonstrated, the pitching to create a complete machine.  
On Thursday, Spencer Strider persevered through Betts' barrage to outduel Lynn, who's been arguably the best midseason acquisition in the game. On Friday, it was Max Fried, not Urías, looking like the ace on the field while spinning seven scoreless innings and cruising to victory. On Saturday, Bryce Elder followed with a quality start, consistently navigating around threats. It was only the Dodgers' rookies — Sheehan on Saturday (4 IP, 1 R) and Bobby Miller on Sunday (7 IP, 1 R) — who put up a challenge, exemplifying the talented young arms who could factor into L.A.'s October run.
Miller's terrific work Sunday helped the Dodgers avoid a sweep. But in a matchup of the NL's clear-cut two best teams, the Braves moved one step closer this weekend to home-field advantage throughout the playoffs — they're currently six up on L.A. and five up on the AL-best Orioles — and, even against the hottest team in baseball, reasserted their standing as MLB's team to beat.
Rowan Kavner covers the Dodgers and MLB as a whole for FOX Sports. He previously was the Dodgers' editor of digital and print publications. Follow him on Twitter at @RowanKavner. 
---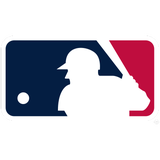 Get more from Major League Baseball Follow your favorites to get information about games, news and more
---