It's becoming quite clear which division race we'll all be watching most closely down the stretch. 
The Mariners' overtaking of the Rangers atop the American League West this past weekend made it the latest in a season they'd held sole possession of first place in 20 years. After a mediocre first half, it was quite an accomplishment — but their work is hardly done. Entering Thursday, Houston is a mere percentage point behind Seattle, while Texas sits just one game back. The trio, which was tied as of Wednesday, couldn't be tighter with each member well above .500. 
This isn't just the best division derby in baseball; it's one of few. The Rays remain right on the heels of the Orioles in the AL East, the Cubs are within striking distance of the Brewers in the NL Central, and the Guardians have an outside shot of catching the Twins in the AL Central. But the real drama is in the AL West, where the top three teams currently hold a playoff spot, yet one or two could miss the postseason.
There are less than 30 games left in the regular season — and four series featuring two of these contenders — giving each contest a hint of October madness. With that in mind, here's a deep dive into what makes Seattle, Houston and Texas go — and what could influence their chances of coming out on top after 162 games. Oh, and I also predict a winner.
OFFENSE
Mariners: 10th in runs per game, 19th in batting average, 12th in on-base percentage, 13th in OPS, 10th in home runs, 11th in stolen bases, 6th in fWAR, 6th in weighted Runs Created Plus

Astros: 5th in R/G, 7th in AVG, 6th in OBP, 7th in OPS, 9th in HR, 15th in SB, 5th in fWAR, 5th in wRC+

Rangers: 3rd in R/G, 2nd in AVG, 3rd in OBP, 3rd in OPS, 7th in HR, 24th in SB, 4th in fWAR, 4th in wRC+
Texas burst out the gates as one of baseball's most overwhelming offenses in the first half alongside Atlanta and Tampa Bay, and has settled into being one of the top five lineups in the game. Corey Seager has been one of the best hitters in the league when available, but the Rangers have received remarkable production from nearly every spot in the order at different points this season. We generally knew what we'd be getting from stars like Marcus Semien, Nathaniel Lowe, and Adolis García, but it's been the breakouts of guys like Jonah Heim and Ezequiel Duran that have really made this group hum. This is a formidable, balanced lineup, and one that could look even better if star rookie third baseman Josh Jung returns from injury in September. 
An abysmal first few months from José Abreu and an absent José Altuve left the Astros offense in an unfamiliar position of mediocrity and imbalance for much of the first half; we're finally starting to see what this group is capable of, even if Abreu isn't really close to what they thought they were getting upon signing him last winter. Altuve has been absurdly hot for over a month now, and Yordan Álvarez is still one of the most intimidating — and productive — bats across the entire league. Alex Bregman and Kyle Tucker remain great, while a huge step forward from Chas McCormick has helped mask an underwhelming sophomore season from 2022 postseason hero Jeremy Peña. This lineup might not be the force of nature we expected coming into the season, but it's certainly not a fun 1-through-9 to pitch to. 
Alex Bregman and Yordan Álvarez hit BACK-TO-BACK home runs
Seattle's offense was maddeningly stuck in neutral for the first three months of the season, but has caught fire right on time, surging to the top of the offensive leaderboards in August in stunning fashion. Julio Rodríguez's historically hot stretch in which he collected 28 hits over 10 games has obviously been the driving force atop the lineup. Ty France and Eugenio Suárez finally looking more like their 2022 selves has also done wonders for this lineup, as has a monster month from Teoscar Hernández and the best offensive season of J.P. Crawford's career. Meanwhile, Cal Raleigh leads all catchers in homers for the second year in a row. The Mariners are still a strikeout-heavy group relative to their division rivals, but they've shown capable of scoring in bunches when everything is clicking. 
Advantage: Rangers, with Astros not far behind
STARTING PITCHING
Mariners: 3rd in ERA, 1st in WHIP, 15th in K/9, 3rd in fWAR

Astros: 8th in ERA, 16th in WHIP, 17th in K/9, 9th in fWAR

Rangers: 1st in ERA, 7th in WHIP, 21st in K/9, 5th in fWAR
Surprised by the Rangers leading MLB in ERA despite only getting six starts from Jacob deGrom? Me too! But that's a credit to the group they've assembled, most notably the dependable Jon Gray and Dane Dunning who have compensated for significant regression from lefties Andrew Heaney and Martín Pérez. Nathan Eovaldi was tremendous before hitting the injured list in June (more on him later). Of course, trade deadline reinforcements Max Scherzer and Jordan Montgomery have both made immediate impacts, as well, doing far more than just keeping this group afloat in the wake of the deGrom and Eovaldi injuries.  
In Houston, the return of Justin Verlander — and how good he's looked in recent starts — has helped cover up a bit of an August swoon for ace lefty Framber Valdez, though the club would gladly hand either of these guys the ball in October. The inexperience of rookies Hunter Brown and J.P. France — and a confounding and disappointing version of Cristian Javier — behind the two tested titans has this rotation somewhat in flux as the postseason approaches. The talent is still very much here, but I'm not exactly sure what we're getting each time out. 
Neither of the aforementioned starting staffs compares to what the Mariners have built. Their rotation is the primary reason they were in position to make a second-half run to begin with. The electric combination of ace Luis Castillo and four homegrown right-handers, ranging from a legitimate Cy Young candidate in George Kirby to a mustachioed rookie Texan chucking heaters past the best hitters in the world in Bryce Miller has carried this team all season long. Add in Logan Gilbert and another rookie in Bryan Woo, and you have a diverse quintet of hard-throwing righties capable of dicing lineups in their own unique way with every pitch imaginable this side of a knuckleball. If it's not the best rotation in baseball, it's damn close.
Advantage: Mariners
BULLPEN
Mariners: 3rd in ERA, 10th in WHIP, 2nd in K/9, 2nd in fWAR

Astros: 7th in ERA, 15th in WHIP, 1st in K/9, 17th in fWAR

Rangers: 23rd in ERA, 8th in WHIP, 23rd in K/9, 20th in fWAR
The Rangers' bullpen has somehow been worse since trading for Aroldis Chapman, while the Mariners' has continued to excel since trading away closer Paul Sewald at the deadline. That says a lot more about the pieces that were already in place — and the degree to which each team has maximized their skill sets — than anything about Chapman or Sewald in particular. But these bullpen units had a gigantic impact on how the standings ended up this tight, after Texas built such a significant lead earlier in the summer. 
The Astros, meanwhile, have largely continued to be tremendous in the late innings, with nearly every primary arm boasting an above-average strikeout-rate. While there's been some notable regression from two of the best options on last year's World Series team (Rafael Montero and Ryne Stanek), Ryan Pressly and Bryan Abreu have helped turn a lot of nine-inning games into seven-inning affairs. Most importantly, we know all these guys can get it done when the lights are brightest, as we just watched them collectively carve their way to a championship last October.
Advantage: Astros
DEFENSE
Mariners: 10th in DRS, 15th in UZR, 9th in Outs Above Average, 11th in catcher framing, 29th in CS%

Astros: 19th in DRS, 8th in UZR, 14th in Outs Above Average, 30th in catcher framing, 9th in CS%

Rangers: 14th in DRS, 7th in UZR, 6th in Outs Above Average, 3rd in catcher framing, 8th in CS%
In addition to his offensive fireworks, J-Rod has also become a legitimately spectacular center fielder in his sophomore season. His overall game and star power obviously far outweigh his outfield counterparts on his division rivals, but Texas' Leody Taveras is an excellent defender in center in his own right, while Houston duo Jake Meyers and McCormick aren't far behind. In the corners, García is certainly the best of the divisional bunch, especially with his bazooka of an arm. 
At shortstop, Crawford still passes the eye test despite most advanced defensive metrics strongly suggesting otherwise, though I still might take Peña over Crawford (or Seager) when it comes to captaining the infield at shortstop. It's a similarly close call between Suárez, who is having the best defensive season of his career, and a reliable mainstay in Bregman. They're both quite good. Texas certainly boasts the strongest right-side-of-the-infield tandem with Semien and Lowe.
Catching, of course, is another crucial component when it comes to evaluating a team's overall defensive unit. What do we make of Martín Maldonado? His game-calling and managing of a staff has reached almost Yadier Molina-levels of undeniable yet unquantifiable impact. He's also solid at blocking and throwing runners out. However, his framing metrics have plummeted this year (on top of his being one of the worst hitters in baseball). Further concerning is that rookie Yainer Díaz — a strong blocker who at least offers impressive offensive production for a catcher — is also a terrible framer, ensuring that Astros pitchers are consistently losing strikes no matter who is behind the dish.
Would I rather have this catching duo than Raleigh or a healthy Heim? Probably not, but Maldonado's reputation — and indisputable track record of guiding this pitching staff over the past few seasons — is tough to deny. Plus, Díaz rakes. It's close.
Strictly defensively, though, Texas has the edge at catcher with Heim's elite framing and Jeff Mathis-reincarnate Austin Hedges (also an incredible framer) available as the ultimate defensive replacement for later innings, if necessary. Raleigh is certainly solid, but he isn't quite a difference-maker to the same degree. 
Advantage: Rangers outfield; toss-up in infield; Rangers catching
INJURIES
All three teams have endured season-ending injuries to significant starting pitchers, with Robbie Ray, Luis Garcia and deGrom all undergoing Tommy John surgeries, while Lance McCullers (flexor tendon surgery) and Marco Gonzales (surgery to address a nerve issue in forearm) are also done for the year. 
As for key arms currently on the shelf who could return, Eovaldi hasn't pitched since July 18th due to a forearm strain and recently experienced soreness in a bullpen that has delayed a return to the mound. That's a troubling update, but even without deGrom and more recently Eovaldi, Texas' rotation has been stellar especially since the additions of Scherzer and Montgomery at the deadline. That said, Eovaldi would be a massive addition to reintegrate into the staff with October approaching, especially considering his impressive postseason résumé. 
Offensively, each team has a bit more optimism in terms of getting key pieces back into the mix. Houston was the first to officially say welcome back to a regular with Tuesday's reinstatement of Michael Brantley following shoulder surgery that had kept him out of action since June of last year. It's impossible to project how much the 36-year-old will be in the lineup moving forward, but when he is, he's a safe bet to consistently deliver quality at-bats and strong OBP despite his power all but vanishing in recent years. He could be an awfully valuable element for an offensive bunch that still hasn't fired on all cylinders.
Jung might have been the front-runner for AL Rookie of the Year before fracturing his thumb while fielding a 110 mph line drive from Jorge Soler on Aug. 6. There's a chance the third baseman could return to the Texas lineup before the end of September, which would go a long way toward restoring the Rangers' offense to its impressive maximum capacity. They still have a strong lineup without him, but that's a huge difference-maker to potentially add for what could be a last-ditch push for a division crown, let alone a deep run in the postseason.
Finally, Mariners outfielder Jarred Kelenic — one of the few bright spots for Seattle's offense in the first couple months of the season — is expected to begin a rehab assignment in Triple-A on Thursday. Kelenic has been out since July 19 after fracturing his left foot while kicking a cooler in frustration following a strikeout, and is hoping to return at some point in mid-September. Before the injury, Kelenic had cooled off considerably from the .846 OPS he posted over the first two months; should he return healthy, he could certainly provide further thump to a Seattle lineup that has finally, and collectively, heated up in his absence. How they choose to bring him back into the fold, particularly in relation to rookie Cade Marlowe and trade acquisition Dominic Canzone, will be one of Scott Servais' most intriguing decisions to watch down the stretch.
Advantage: TBD
STRENGTH OF SCHEDULE
Now that we've assessed how strong each team is on their own merits, it's time to turn to the teams standing in their way. In other words: Who has the toughest road to the AL West crown?
The most basic strength-of-schedule metric — combined winning percentage of opponents remaining — can be somewhat misleading, but it's still decently instructive for what lies ahead for our three contenders. For example, Houston's remaining strength of schedule ranks 28th — with 30th being the easiest — and includes nine more games against the two worst teams in baseball (six versus the Royals, three versus the A's). At the same time, six games against the Yankees and Padres might look inviting based on their records, but the Astros obviously aren't looking forward to facing Gerrit Cole and Aaron Judge or Juan Soto and Blake Snell in the coming weeks.
Highlights from Astros' 7-4 win over Red Sox
Perhaps, the biggest schedule-related advantage for the Astros is that they've already played two more games than Seattle and Texas, leaving them with five days off compared to just three for their rivals. The Mariners and Rangers both have stretches of 13 games in 13 days on their respective schedules, while Houston won't play more than six days in a row at any point in the final month.
Seattle has the longest remaining road trip of these three teams, with an upcoming 10-game swing that takes them to New York, Cincinnati and Tampa Bay. The Mariners' strength of schedule is the seventh toughest in MLB, but they can take solace in the fact that they'll finish with a seven-game homestand. Texas, whose remaining SOS ranks 15th, finishes with seven straight games on the road.
Strictly from an entertainment standpoint, neutral observers should hope this trio remains deadlocked or close to it over the next three weeks. If that comes to be, the division will be decided in the final 10 days, as Seattle closes out the regular season with three games in Arlington before hosting Houston for three and Texas for four. There's a chance all or most of the other five divisions are fully wrapped up by then, thrusting that final week at T-Mobile Park into the national spotlight to see who comes out on top in the AL West. It might be a nerve-wracking nightmare for all three fan bases involved, but it sure would be excellent television. Stay tuned. 
Advantage: Astros
[Do you want more great stories delivered right to you? Here's how you can create or log in to your FOX Sports account, follow your favorite leagues, teams and players and receive a personalized newsletter in your inbox daily.]
TIEBREAKERS
With the expanded postseason necessitating the elimination of Game 163s as a potential tiebreaker to determine a division winner, head-to-head records — the new first tiebreaker — become ultra-important to monitor in a division race this tight. Remember, the balanced schedule introduced in 2023 has dropped the number of games between divisional opponents from 19 to 13. Here's where things stand between the three teams entering the final month:
Mariners are 8-2 vs. Astros with 3 games left (September 25-27 in at T-Mobile Park)

Astros are 6-4 vs. Rangers with 3 games left (September 4-6 at Globe Life Field)

Rangers 5-1 vs. Mariners with 7 games left (September 22-24 at Globe Life Field; September 28-October 1 at T-Mobile Park)
In other words: 
If the Mariners and Astros finish in first place with identical records, Mariners win AL West

If the Astros and Rangers finish in first place with identical records, Astros win AL West unless Rangers go 3-0 in remaining three games against Houston

If the Mariners and Rangers finish in first place with identical records, Rangers win AL West unless Mariners go at least 6-1 over remaining 7 games against Texas

If all three teams finish with identical records, the team with the best combined winning percentage against the other two clubs would be the division champ.

If a tie remains at that point, well, you can consult the complete list of tiebreakers because I'm getting tired just thinking about it. But recognize it is hardly unrealistic that such tiebreakers could come into play. Buckle up.
Get it? Got it? Good.  
Advantage: Rangers (best chance to hold two tiebreakers) 
THE VERDICT
If you made me pick a division winner today, I still lean toward the Astros for their relatively weaker strength of schedule, Verlander and Altuve peaking at the right time, and the fact that, well, they've done this whole division-winning thing before — five out of the past six seasons, to be exact,and each of the past five full seasons. After Houston, I give Seattle the slight edge over Texas because of its overall pitching depth and fewer lingering injury concerns. Nevertheless, rest assured that neither you nor I have any idea how this final month will play out in the wild, wild AL West. So, sit back, relax, and enjoy the chaos. This is gonna be fun. 
Jordan Shusterman is half of @CespedesBBQ and a baseball writer for FOX Sports. He has covered baseball for his entire adult life, most notably for MLB.com, DAZN and The Ringer. He's a Mariners fan living in the Eastern Time Zone, which means he loves a good 10 p.m. first pitch. You can follow him on Twitter @j_shusterman_. 
---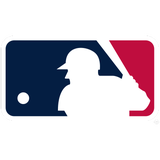 Get more from Major League Baseball Follow your favorites to get information about games, news and more
---