FOX Sports college football analyst Joel Klatt knows a thing or two about Colorado quarterbacks.
Klatt was a three-year starter at QB for the Buffaloes from 2003-05. He threw for more than 7,700 yards and 46 touchdowns during his collegiate career while setting 44 program records.
Growing up in Arvada, Colorado, located just 30 minutes outside of Boulder, Klatt grew up a Buffs fan and went to games to watch the likes of Kordell Stewart, Koy Detmer and national championship-winner Darian Hagan.
But what Klatt saw this past Saturday from QB Shedeur Sanders in Colorado's memorable 45-42 upset win over No. 17 TCU was, simply put … unmatched.
Klatt spoke about the Buffaloes' impressive season-opening victory and the play of their star quarterback on "The Joel Klatt Show."
"That was as good of a performance from a quarterback wearing that uniform as I've ever seen," Klatt said of Sanders, who completed 38 of 47 passes for 510 yards and four touchdowns in the victory.
Shedeur Sanders was one of 68 new scholarship players to take the field for Colorado on Saturday, nine months after his father, Deion Sanders, was named the head coach and completely overhauled the roster. The former four-star recruit threw for more than 7,000 yards and 70 touchdowns during his two seasons at Jackson State. There were questions about how the QB would handle going from the FCS level to a Power 5 program, but he answered all of them.
"He's been a winner everywhere he's been," Klatt said of Shedeur. "He's been efficient, he's been accurate, and he put on a show on Saturday. 
"He was the best quarterback in the country on Saturday."
In addition to the jaw-dropping numbers Sanders posted in his first start in a Buffs' uniform, there were three areas that impressed Klatt the most: Operation, preparation, and performance.
"Operation … this takes no talent; it just takes the willingness to be a really good leader and dive into what the operation of the system is," Klatt said. "Shedeur's operation of the [game plan] was exceptional. It was shockingly clean for a brand-new team cobbled together in the transfer portal and thrown out there with very few practices under their belt."
Sanders played under control and with poise throughout the game, showing the signs of a leader — Coach Prime honored his QB by having him wear an "L" on his jersey for "leader," instead of the traditional "C," for "captain."
Klatt was also impressed by Shedeur Sanders' intelligence and preparation.
"The ball had to go to the most opportune place at every moment," Klatt explained. "They were never going to just hand the ball off against a loaded run box and gain a bunch of yards because their offensive line was better than the defensive front. … The ball was going to the right spot all the time."
That was evident by Sanders' impressive 81% completion percentage, which hasn't been done by a Colorado QB since 2018, when Steven Montez completed 22 of 26 passes in a 38-16 victory over UCLA.
Finally, Klatt praised Sanders' performance, which he called "incredible."
"Quarterback play, when it's all said and done, it's really about timing and ball placement," Klatt said. "Is the ball on target and on time? And let me tell you, it was. He never held onto it too long. It was to the right spot, and it was generally accurately thrown."
Catching 11 of Sanders' 38 completions was his former Jackson State teammate, Travis Hunter, who had a remarkable performance on both sides of the ball, playing an eye-popping 145 snaps while splitting time between wide receiver on offense and cornerback on defense.
Hunter totaled 119 receiving yards on offense while adding three tackles and a highlight-reel interception late in the third quarter.
"I've never seen anything like that before," Klatt said of Hunter's performance. "I've never seen a player walk onto the field and be the most elite player on the field on both sides of the ball."
Playing 140-plus snaps is incredible in its own right, but it's the fact that Hunter was at his best in crunch time, on the road, in 100-degree heat, that made his performance so impressive.
"It was absolutely absurd what this guy did on Saturday," Klatt said. "And quite frankly, I don't think it's a question at all right now: The best non-QB player right now in college football so far in 2023 is Travis Hunter."
Following their memorable Week 1 victory, the Buffaloes play host to Nebraska in a Week 2 showdown (Noon ET on FOX and the FOX Sports app).
The Cornhuskers lost a close, hard-fought Week 1 contest to Big Ten foe Minnesota, but Matt Rhule appears to have Nebraska heading in the right direction. Colorado's ability to move on and reset its focus following such a dramatic season-opening win will be key.
"Colorado has really good skill, but it's gonna be incredibly hard for Deion and his coaching staff to get his players to focus and work at the same level that they have previous to Saturday," Klatt said. "Human nature sets in. They are gonna have to try and fight complacency, which is inevitable.
"Their biggest challenge is to walk into the locker room, walk into team meetings, walk onto the practice field, and get the same intensity from those players."
---
COLLEGE FOOTBALL trending
---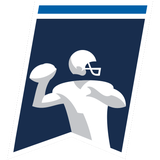 Get more from College Football Follow your favorites to get information about games, news and more
---