AUSTIN, Texas — Earlier this year, before the 2023 college football season started, Texas quarterback Quinn Ewers stood up in the locker room to address his team. While a quarterback getting in front of his teammates may not seem like a big deal, it was totally out of Ewers' comfort zone. Sure, he plays the most popular position in sports at one of the most prominent universities in the world, but he's a shy guy.
This moment was all part of Ewers' metamorphosis over the past 12 months — one of the bigger storylines heading into this season for the Longhorns was how their starting quarterback had matured in various ways since going a ho-hum 8-5 with a bowl loss in 2022. He chopped off his mullet, shaved his beard, leaned up, and started to become what his coaches and teammates describe as a vocal leader.
And so in June, Ewers was speaking to his team when some of the guys started talking while he was talking. It didn't go over well.
"Basically, [Ewers] said, 'You don't talk when I'm talking. Y'all are listening to me, following my lead,'" senior wide receiver Jordan Whittington told a few reporters at Big 12 media days this summer. "Nobody talked back. And that's when I knew. Quinn Ewers is that guy."
Walk around the UT campus, though, and Ewers — who stands 6-foot-2, 195 pounds (he was 218 last season) — could pass as a regular student. When meeting with the media, he's tight-lipped and doesn't give flowery answers to questions.
But Ewers' teammates and coaches tell the story of a different guy behind closed doors. 
"He motivates us," said defensive back Jahdae Barron. "He can just pick me up."
"That quarterback position, I feel like it's inevitable you have to be that vocal guy," said Whittington. "You have to be that alpha male. And he's been stepping into that role."
His moxie level doesn't matter much, especially if he can lead No. 11 Texas to wins this fall. After a shaky start to a 37-10 win over Rice in Week 1, an early test awaits in Tuscaloosa on Saturday when the Longhorns visit No. 3 Alabama. A year ago in Austin, Ewers, making just his second-ever college football start, began the Longhorns' game against the Crimson Tide strong before leaving the first quarter with a sprained clavicle. The Longhorns lost by a point, and the rest of the season was uneven.
Ewers has evolved since then. He was disappointed with his debut season for the Longhorns — passing for 2,177 yards with 15 touchdowns and six interceptions in 10 games. After the spring game in April, he apologized for letting fans down and said he "didn't like where I was at last year." He vowed to make necessary changes, which he could do without the pressure of a position battle because coach Steve Sarkisian nipped that in the bud and named him QB1 in the spring over backups Maalik Murphy and Arch Manning.
"There weren't a lot of sun-shining, rosy days for him in his first year as a starting quarterback," Sarkisian said of Ewers at Big 12 media days in July. "But he didn't waver. He stood tall, he answered every question, he stood right in there and he continued to work.
"And I think we're seeing a different version of him today than we saw a year ago at this time and that's what it's about. It's about developing into the player and the person that we think we can all become."
Over the summer, Ewers laid off the Chick-fil-A and lost weight. He gets up in front of his teammates before and after practices, giving his thoughts on how he thought that day went and what he's seeing on the field.
"It's definitely out of my comfort level, but it's expected of me, so I don't really have a choice," Ewers said of being more vocal. "But it's been fun and new for me. A new space, a new area, so I enjoy it."
As one of the veterans now, Ewers mentors younger players and harps on the importance of taking care of their bodies. He said he tries not to get too high or too low, either, which is probably why when asked on Monday if he was excited to get another shot at Alabama, he said in a monotone way that he's "pretty excited for every game I play."
Before facing Bama last September, Ewers had just made headlines because his car got towed after his first game starting for the Longhorns. This time, rookie mistakes are a thing of the past.
"I think there's just a level of confidence in him that's different," Sarkisian said Monday. "A year ago, he was making his second career start and probably still learning our offense. 
"But to me, the biggest thing showed up Saturday with the maturity. The way he rebounded coming out of halftime after a couple of frustrating things."
Those frustrating things included blown protections that led to Ewers taking unnecessary hits and sacks in the first half against Rice, as well as missed deep balls due to receivers needing to run better routes. Texas only led 16-3 at halftime, but Ewers came out in the third quarter and scored touchdowns on three straight drives.
"But that's the life he lives at quarterback," Sarkisian said. "You assume the blame, and then you give the praise when it's good." 
Ewers is going to have to be better this week. The Tide will punish opponents that make mistakes. And Texas is heading into a hostile environment — at night — to measure itself against a future SEC peer. If Ewers has developed into the leader his team says he is, this won't be anything he can't handle.
"This time last year going into this game, I don't think I had a whole lot of thought to it because it was still pretty new for me, this whole college football deal, and the tempo of it and whatnot," Ewers said.
"But, like I've been saying, I'm pretty comfortable with where I'm at. I couldn't be more excited."
Laken Litman covers college football, college basketball and soccer for FOX Sports. She previously wrote for Sports Illustrated, USA Today and The Indianapolis Star. She is the author of "Strong Like a Woman," published in spring 2022 to mark the 50th anniversary of Title IX. Follow her on Twitter @LakenLitman.
---
COLLEGE FOOTBALL trending
---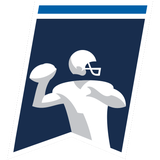 Get more from College Football Follow your favorites to get information about games, news and more
---