Less Shohei Ohtani now means more Shohei Ohtani later. 
One day after Ohtani's agent, Nez Balelo, broke the silence and explained some of the unicorn's injury situation, the severity of his UCL tear remains a mystery. What type of procedure Ohtani needs and when he'll undergo it — Balelo admitted one is "inevitable," but noted it won't necessarily be Tommy John — is up in the air. How much his ruptured elbow will impact his free agency is undetermined but can't be ignored. And now, Ohtani is dealing with oblique tightness that forced him out of the Angels' lineup Monday.
With so many questions remaining, and with so much of Ohtani's career being uncharted territory, it's time for the brilliant two-way player to shut himself down for the season. 
We already know Ohtani is running the show in Anaheim, and the Angels will continue to let him play as long as he and Balelo say he can. The thing about professional athletes is that they always want to play. Their competition level, drive and belief in their own talent is what got them to where they are yet can also cloud their better judgment. Sometimes, a decision-maker needs to step into the room and reset the course of action.
The responsible thing to do now has been clear for quite some time. Ohtani needs to heal. And in order for that to happen, this exceptional, once-in-a-lifetime talent should step away from the diamond. 
"It's completely different than last time," Balelo told local reporters Monday, referring to Ohtani's 2018 UCL tear that required Tommy John surgery. "Last time was way up top, the farthest area that you can get on top. And this one is about as low as you can get. So it's completely different. The ligament itself that Shohei had, the graft that he was put in with the native ligament back in 2018, is all together, all intact. No problem, everything looks good. That's a real positive to take away from this."
Balelo revealed the location of Ohtani's newest tear, but not the severity.
"Again, I'm trying to create as much of a positive narrative as I can," Balelo continued. "Because I want you to understand, when a doctor looked at this, multiple doctors looked at this, and said this is the best scenario for the situation that we're in. You take that and run with it."
It was thrilling that, mere hours after Ohtani learned of his second UCL tear, he ripped the hardest double of that weekend's series between the Mets and Angels in New York. It was incredible that this otherworldly athlete continued to play elite baseball with a damaged elbow. But as Ohtani continued to hit, the Angels continued to lose and fall out of contention. The risk factor for further damaging his elbow is unclear. The prospect that, if he kept playing, another injury could materialize — like his current oblique concern — exists. 
Amid all of these unknowns, one question kept popping into my mind.
What's the point?
The Angels enter Tuesday 10 games behind the final American League wild-card spot. FanGraphs puts their chances of making the postseason at 0.0%. Ohtani is not playing for a playoff push. 
Yes, he continues to lead Major League Baseball with 44 home runs, but he hasn't hit one since tearing his UCL again. The 10-game drought is his longest of the season. Braves slugger Matt Olson, who just endured a dry spell of his own, has tied Ohtani for the top spot. Pete Alonso (41) and Kyle Schwarber (40) are right on their heels and don't appear to be slowing down. 
It's possible that Ohtani's motivation to stay in the lineup is to win the home run crown. We don't know for sure because he hasn't taken questions or spoken publicly since the news of his UCL tear was announced. Even if he were to sit out for the rest of September, his season, which includes leading the majors in WAR, OPS and batting average against and ranking among the best hitters and pitchers in several other categories, would have a strong case as the greatest ever. 
So, is it really in Ohtani's best interest to continue playing when he's just a few weeks away from being the most sought after free agent this sport has ever seen? 
"With all the consulting that we've been doing with doctors, Shohei, there's not one thing that he can't do when it comes to DHing," said Balelo, moments before Ohtani appeared to hurt his oblique during Monday's batting practice. "He can lift. He can run. He can slide. He can hit. He can take violent swings. He can do anything he wants right now. It doesn't affect the problem in question. So we're good."
Ohtani's body seems to be saying otherwise.
Even if he received the go-ahead from doctors to continue lifting, running, sliding, hitting and taking violent swings, how do we know for sure that the rest of his mechanics aren't compensating for the UCL tear? How do we know in absolute certainty that any more moments Ohtani spends playing baseball won't increase the risk of either worsening the state of his UCL tear or developing another injury? Why risk it to play out the final three-plus weeks of the regular season? 
Ohtani, particularly in these past three seasons, has shown suitors what he can do when healthy, on the mound and at the plate. There is no questioning his superhuman talent. Before he tore his UCL last month, Ohtani was set to earn a mind-boggling contract, with estimated numbers approaching $600 million. Even if Ohtani can't pitch in 2024, as Balelo intimated might be the case, he still could earn the largest contract in MLB history. But Ohtani continuing to play in 2023 while physically compromised only jeopardizes his future. 
The sooner Ohtani shuts down for this season, the faster he can begin healing and get back in the batter's box — and on the mound. Balelo already confirmed that, no matter when Ohtani decides to have his right elbow repaired, he'll "be in somebody's lineup next year DHing when the bell rings." The superstar's agent also reaffirmed how important it is for Ohtani to continue as a two-way player and a starting pitcher.
"Nobody can do what this guy is doing," Balelo said. "This guy would love to do both for a long, long time. Not a short time."
What's also short is what's left of this miserable Angels season. So, trotting out an injured Ohtani, with nothing to win but a home run title, just seems shortsighted.
Deesha Thosar is an MLB writer for FOX Sports. She previously covered the Mets as a beat reporter for the New York Daily News. The daughter of Indian immigrants, Deesha grew up on Long Island and now lives in Queens. Follow her on Twitter at @DeeshaThosar. 
---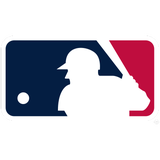 Get more from Major League Baseball Follow your favorites to get information about games, news and more
---