The Seattle Mariners have been the top team in the American League since August, and the biggest reason is their best player. Reigning AL Player of the Month Julio Rodríguez has reestablished himself as the superstar outfielder that we became familiar with during last year's spectacular Rookie of the Year campaign.
All of that has only raised the stakes in September. The Mariners are embroiled in a three-way race with the Houston Astros and Texas Rangers in the AL West, where not only the division title but a playoff bye and playoff bid are likely on the line.
With the baseball world shifting some of its focus to the Pacific Northwest, I was curious to learn what this special run has been like for both Seattle and its 22-year-old phenom. So I asked the man himself, as Rodríguez joined me for an exclusive interview on Wednesday's episode of "Flippin' Bats."
Consider this: The Mariners were 38-42 on July 1, 10 games out of first place in the AL West and sitting in fourth place. Entering Wednesday, they are sandwiched between the first-place Astros and third-place Rangers with just one game separating each team. This is on the heels of a recent 36-14 stretch from Seattle, its best record over any 50-game period since 2003.
So, what changed? To hear Rodríguez tell it, not as much as an outsider would think.
"I felt like we were competing throughout the whole year, but we finally were able to pull everything together and do what we were capable of," Rodríguez said. "Everyone just started hitting and pitching, like we should have been doing. 
"We're the same team [that we've been] since the beginning of the year, that whole [clubhouse] vibe. I feel like we've been playing together since last year. … It's just on the field that we started to click and all the work that we were putting on behind the scenes just started to click in the right moment for everybody."
Rodríguez's individual performance this season mirrors that of the Mariners. After a slow start at the plate, he had an incredible month of August, including a stretch in which he recorded an MLB-record 17 hits over four games. I hardly got 17 hits in a month when I was playing in the minor leagues.
"It felt like every single at-bat, I was under control with what I wanted to do," Rodríguez said. "I was bringing the right plan to the plate every time. I just felt like every time I would step up to the plate, I was in control of what I wanted to do. It felt really good."
That four-game stretch was only a sample, though. Rodríguez has been one of the best hitters in baseball over the past two months. Entering July 1, he was hitting just .238 with a .710 OPS. Since then, Rodríguez has a .350 average with a 1.015 OPS, and his 159 total hits this season lead the entire American League. J-Rod said his turnaround had less to do with his swing mechanics than his mental approach at the plate.
"There was a lot of things going on, a lot of ups and downs at the beginning of the year," Rodríguez explained, "Just kind of like trusting that, at the end of the day, I'm me. I've put in the work, I've done a lot of things to kind of being in the spot that I am here, I have a lot of people supporting me to be here. Just trusting all that regardless of what happens. … I feel like that's what helped me separate it all, and having the right people around me definitely contributed a lot."
One person in Rodríguez's Rolodex is Hall of Famer Ken Griffey Jr., who knows a thing or two about being a superstar center fielder in Seattle and has taken on a bit of a mentor role for the current face of the franchise.
"He's always open to talk about everything," Rodríguez said. "It's really cool to have him around. I know a lot of people are always trying to compare us and say, 'Who's going to be better?' But I feel like [we both] have [our] own time and I'm really grateful that I have someone in my corner to mentor me and tell me the things that I should expect along the way. It's really cool having his help. He's definitely one of the greatest players ever to play the game."
Griffey, of course, is no stranger to heated playoff races as the summer turns to fall. And now, neither is Rodríguez, having helped the Mariners break a 20-year playoff drought last season. J-Rod called the postseason the best thing he's experienced in baseball, and he cannot wait to get back to that stage.
But first, the Mariners will have to outlast Texas and/or Houston. After falling to the Astros in last year's playoffs, Rodríguez is eager to get another shot at them.
"The Houston Astros are a really good team that I like to play against, because there are always some good battles, it's always competitive," Rodríguez. "That's where I find joy — in that competition, that grind."
Much like Griffey decades before him, Rodríguez plays with an infectious joy. It's evident in moments like this year's Home Run Derby, when he blasted 41 home runs in a single round in front of his hometown fans — a power display only further cementing his belief that the Derby does not hurt one's swing — or when he friendlily trolled Padres star Fernando Tatís Jr. following a home run robbery.
"As I jumped, in my head I was like, 'Oh, I got him,'" Rodríguez recalled. "When he's your boy, you've always got to have a little fun with your boy. As soon as I caught it, I started walking in and looking at him and I saw that he wasn't slowing down, but the umpire didn't call the out yet. So I just kept walking, like, 'Oh, you're sure, dude? I have a little gift for you here.'"
In many ways, Rodríguez is still the kid growing up in the Dominican Republic who, in his words, played baseball every chance he could after his father taught him the game, showing up at the baseball field to keep playing even when his team had off days scheduled. 
"I want to be remembered as a competitor who loves to win and loves to inspire people to chase their dreams and never give up," Rodríguez said.
He's well on his way.
Ben Verlander is an MLB Analyst for FOX Sports and the host of the "Flippin' Bats" podcast. Born and raised in Richmond, Virginia, Verlander was an All-American at Old Dominion University before he joined his brother, Justin, in Detroit as a 14th-round pick of the Tigers in 2013. He spent five years in the Tigers organization. Follow him on Twitter @BenVerlander.
FOLLOW
Follow your favorites to personalize your FOX Sports experience
---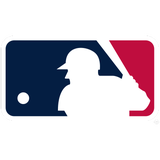 Get more from Major League Baseball Follow your favorites to get information about games, news and more
---