FORT WORTH, Texas — Travis Hunter wasn't even tired.
After a record-breaking and mind-bending performance playing both offense and defense in Colorado's 45-42 win over TCU, an outcome that put the college football world on notice, the sophomore star said he could do it all over again.
And … he just might. 
The Buffaloes, ranked No. 22 in the AP poll this week after beginning the season unranked, host Nebraska in their home opener on Saturday (Noon ET on FOX and the FOX Sports app). And one of the central questions will be if Hunter can play both ways just as marvelously as he did in Week 1.
As a quick reminder, Hunter looked like a bona fide superstar at wide receiver and at cornerback against the reigning national champion runners-up Horned Frogs. Per Colorado's final game notes, he played 138 of 160 snaps (86%): 59 on offense, 79 on defense. He shot toward the top of the Heisman Trophy leaderboard with his 11 catches for 119 yards, three pass break-ups, and a game-changing interception at the goal line in the second half. Coach Deion Sanders proclaimed that not only could Hunter be a future first-round NFL draft pick at either position, but that he could go No. 1 overall.
"I went out there and dominated," Hunter said after the game. "A lot of people doubted me because I would rate myself as No. 1 on the Heisman watch list. But people are praising me now because they know what I can do. They finally see what I see in my vision, and what my coach's vision is for me."
Before speaking with the media, Hunter threw on a black T-shirt with a bunch of different pictures of Coach Prime from his playing days with the Dallas Cowboys, where he won one of his Super Bowls. Hunter has always admired Sanders, who also played multiple positions back in the day, and dreamed of going to his alma mater Florida State. He committed there as the nation's top recruit before de-committing to play for Sanders at Jackson State instead, later following him to Colorado. 
As Hunter sat down to answer questions after Saturday's win, he didn't appear exhausted at all.
"It's fun," he said of pulling double duty. "It's hard on your body, but that's what you got treatment for. I like going out there. I didn't get a touchdown today, but I got an interception, so that's going to help my stats, and it's going to help the team, and helping the team is what I want to do."
Sanders joked after the game that he hoped the team plane included a hot tub to help his two-way star recover. But he was probably only half-joking, because even though Hunter is just 20 years old, playing 86% of a game takes a toll. And it's why Sanders told Hunter he was not allowed to practice until Wednesday of this week.
"[Hunter] is different," Sanders said recently on "Undisputed." "I told him last week, 'Look man, you're resting. I don't want to see you practicing until Friday — until we get to Fort Worth.' Travis was on the field Thursday trying to go both ways. I said, 'Now didn't I just tell you I don't want you practicing?'
"So this week I said, 'Dude, you're out until Wednesday. You're not practicing until Wednesday. I understand the toll and what it takes to play both ways consistently — and mentally and psychologically and physically. So I gave him a couple days off because I know what I could count on Saturday. He's gonna be there. I promise you that."
Time will tell whether Hunter will be able to keep a schedule like this for the rest of the season. FOX Sports requested his GPS tracking numbers vs. TCU, but Colorado was unable to provide them by the time this story was published. Regardless, Hunter wouldn't want his role to look any other way.
"Travis gets bored if you leave him on offense, and he's not getting to play defense," Sanders said. "If you play him on defense and not on offense, he's upset. He's only done this his whole life. You can't take that away from him."
Hunter didn't score a touchdown vs. the Frogs — though he nearly had one in the first half that was called back — but his interception in the second half was one of the more jaw-dropping moments of the game. Midway through the third quarter, Colorado led 24-21, but Chandler Morris had TCU's offense at the 4-yard line. Hunter was supposed to be in man coverage, but quickly realized the Frogs were preparing to run a play he had seen before, so he bailed on his assignment.
"I was looking at the quarterback, and I'm just like, 'I remember this play from practice,'" Hunter said. "[Defensive coordinator Charles Kelly] did a great job drawing it up for us and doing it in practice and our offense ran it a lot.
"… I took two steps to my right, I looked at the quarterback, and he was winding up to throw it, so I just took off and broke on the ball and picked it off." 
In the fourth quarter, Hunter made another key play when he caught a 43-yard bomb from quarterback Shedeur Sanders that set up a touchdown three plays later. Colorado was facing third-and-16 from its own 19, and Hunter had to catch the ball with a defensive back all over him, but he made it look easy.
"It's just crazy because like everything we [did today], we've done in the past," Sanders, Deion's son, said. "It's just magnified now. We're just at a bigger level. If you go back and look at the old games [from Jackson State], then you'll be able to understand what's going to happen.
"[Travis] played offense and defense last year. So it's the same."
As a freshman at Jackson State in 2022, Hunter had 20 tackles, 10 pass breakups, two interceptions and a fumble recovery on defense, while adding 18 catches for 188 yards and four touchdowns on offense. The Tigers went on to win their second consecutive SWAC championship.
For those who wondered how or when that experience would translate into wins at Colorado, Hunter made it pretty clear against TCU that it would be immediately.
And for remaining skeptics, there's no good reason yet to believe Hunter won't pick up where he left off in Week 2.
"I tried to tell you, but you didn't want to believe me," Coach Prime said when asked if Hunter could keep this up all year. "Travis is him, like the young folks say. Travis is it."
Laken Litman covers college football, college basketball and soccer for FOX Sports. She previously wrote for Sports Illustrated, USA Today and The Indianapolis Star. She is the author of "Strong Like a Woman," published in spring 2022 to mark the 50th anniversary of Title IX. Follow her on Twitter @LakenLitman.
---
COLLEGE FOOTBALL trending
---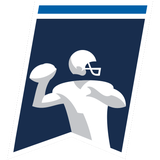 Get more from College Football Follow your favorites to get information about games, news and more
---