The Los Angeles Chargers are, for so many reasons, the perfect opponent for the Miami Dolphins in Week 1. Quarterback Tua Tagovailoa and coach Mike McDaniel don't need to go the college football route, where they beat up on a lesser team to open the season.
This Dolphins team can withstand an early test. Maybe they need to withstand an early test. Let's toss the Dolphins into the deep end. (I'm pretty sure they can swim because … well, they're Dolphins.)
Last season, Miami saw everything spiral out of control starting right around when it played L.A. in Week 14 (and San Francisco in Week 13). That was the beginning of the Dolphins' fall from Super Bowl contention in 2022.
As far as understanding where the Dolphins went wrong last season — and whether they've fixed their problems — Miami should be glad to see the Chargers, in particular.
Let's state the obvious: Justin Herbert has as much arm talent as any quarterback on the planet. He is the first obvious reason why Miami should be pleased to see how it stacks up. The Dolphins' passing defense was in the bottom half of the league last year, and their breakdowns led to major issues at the end of the season and in the postseason.
But they made major efforts to rectify the issues. They got a new defensive coordinator in Vic Fangio, who replaced Josh Boyer. And then GM Chris Grier went out and added cornerbacks Eli Apple, Cam Smith and Jalen Ramsey — though Ramsey will miss time with a knee injury suffered in training camp. The buzz is extremely positive around Fangio. He has impressed both offensive and defensive players with the new system he's implementing.
[McKenna: Why every Dolphins player is feeling new DC Vic Fangio's impact]
But you don't really know if It's going to work until you see it work on Sunday. If it works against Herbert, then Fangio & Co. are off to a terrific start.
Against the Dolphins in Week 14 last year, Herbert was 39-of-51 (76%) for 363 yards and a touchdown. Miami sacked him four times, but the quarterback enjoyed an otherwise stellar day. It's the kind of performance Miami needs to prevent this season.
"I feel like he's one of the best in the business doing it right now," cornerback Xavien Howard said about Herbert Wednesday. "He puts the ball on the money for his guys to make plays. I'm just happy to go against him."
FOX Sports NFL writers Dave Helman and Henry McKenna break down the division. Can Mac Jones bounce back for the Patriots? Will Aaron Rodgers deliver for the Jets? Are the Bills the favorites? How will Tua Tagovailoa play for the Dolphins?
Fangio's system should help the Dolphins in two ways. Not only can he help the team hold off Herbert, but Fangio might also help Tagovailoa find new ways to beat the Chargers defense.
L.A. head coach Brandon Staley came up under Fangio. Staley's first NFL job was with the 2017 Bears, a team that had Fangio at defensive coordinator. They worked together there for two years before joining the Denver Broncos' staff. After one year there, Staley got the gig as the Los Angeles Rams' defensive coordinator in 2020 and the Chargers' head-coaching gig in 2021. 
It stands to reason that Fangio would know Staley's system intimately. So while Staley reinforced the blueprint on how to beat the Dolphins in 2022, Fangio could help Miami solve its offensive woes in 2023. 
It's a nice theory. What better way to test it than against Staley himself?
"It's definitely going to help us because watching the film and going against the defense, there are a lot of similarities," star receiver Tyreek Hill told reporters on Monday. "I feel like this year is going to be a little bit different on both sides. It's going to be a fun matchup. I'm glad the league gave us this game so we can go ahead and knock it out."
Hill managed four catches for 81 yards and a touchdown against the Chargers last. But his yardage total was more than double every other skill player. The offense looked enormously ineffective, with running back Raheem Mostert leading the team in rushing yards with 37 and Tua passing for just 145 yards. The Dolphins just weren't themselves. And the late-season skid was on.
To be clear, McDaniel didn't see it as a situation where the Chargers created a blueprint for other teams to follow.
"It wasn't like they reinvented defense," he said. "It was more that their guys understood their issues in each individual coverage and really played in a competitive spirit. I thought there were a lot of 50/50 balls that went the way of the Chargers last year and … you could see a unit that was well-coached and well-schooled at the opposing team's offense in this case."
Tagovailoa, meanwhile, gave L.A. its flowers.
"First off, they had a great game plan for us last year," the Dolphins quarterback said Wednesday. "It was tough to get things started in basically the first half and then trying to move on from that into the game, trying to get a rhythm going offensively. You've got to tip your hat to their coaches. They're well-coached. They took a lot of things away that we would normally run and things that we felt comfortable doing, so hats off to them."
The Dolphins lost six of their final seven games, including their game against the Chargers.
[Do you want more great stories delivered right to you? Here's how you can create or log in to your FOX Sports account, follow your favorite leagues, teams and players and receive a personalized newsletter in your inbox daily.]
Without a doubt, Miami's struggles were connected to Tagovailoa's health, with the quarterback dealing with concussion symptoms and missing the final regular-season game and the only postseason game for Miami. But the Dolphins also struggled schematically. It was easy to wonder whether McDaniel needed to go back to the drawing board to figure out how defenses had figured him out. 
The Dolphins' season-long offensive success doesn't hinge upon this game. But it feels like the Chargers are the perfect defense to show whether Miami has effectively fixed the issues that disrupted its offense last season. If L.A. gets the better of McDaniel, Fangio and Tua, then the Dolphins could spend the rest of the season tinkering.
Prior to joining FOX Sports as the AFC East reporter, Henry McKenna spent seven years covering the Patriots for USA TODAY Sports Media Group and Boston Globe Media. Follow him on Twitter at @henrycmckenna.
FOLLOW
Follow your favorites to personalize your FOX Sports experience
---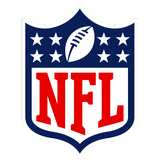 Get more from National Football League Follow your favorites to get information about games, news and more
---