FOX Sports college football analyst Joel Klatt described Colorado's Travis Hunter as "the best non-QB player right now in college football."
NFL analyst Bucky Brooks took it one step further, saying Hunter is "poised to revolutionize the college game as a two-way player with five-star talent."
After playing an eye-popping 145 snaps while splitting time between wide receiver and cornerback in Colorado's memorable 45-42 upset win over No. 17 TCU this past weekend, Hunter is emerging as the most-talked about player in college football, and for good reason.
The 6-foot-1, 185-pound superstar oozes talent and already has NFL scouts salivating at the thought of him playing at the next level, despite the fact he is a true sophomore and won't be eligible for the NFL Draft until 2025.
With the ability to make plays all over the field on both the offensive and defensive sides of the ball — Hunter recorded 11 receptions and an interception in the season opener — it's hard to pinpoint a player comparison for the Buffaloes dynamo. His skill set is, well, rare. 
Hunter, however, is not alone when it comes to college football stars playing both ways. The likes of Jim Thorpe, Bronko Nagurski and Dick Butkus excelled in the mighty endeavor decades ago, while recently more and more programs have taken advantage of players' elite athleticism by having them contribute on both offense and defense. 
Interestingly, Hunter's coach at Colorado, Deion Sanders, did not play offense while in college but moonlighted as a wideout throughout his NFL career, especially in the 1996 season with the Cowboys, while doubling as one of the best cornerbacks and return specialists in league history.
With that, here's a look at the greatest two-way players in college football over the past 30 years (listed chronologically).
Champ Bailey, Georgia
Considered one of the top defensive backs in NFL history, Bailey enjoyed a standout three-year career at the University of Georgia from 1996-98. In addition to being a shutdown defensive back, the former Bulldog also made his presence felt on the offensive side of the ball. During his junior campaign, Bailey put together one of the greatest two-way seasons in college football history, recording 52 tackles, three interceptions and seven pass breakups, while also totaling 47 catches for 744 yards and five touchdowns on offense. 
Bailey led the Bulldogs in both receiving yards and receiving touchdowns that season, while also serving as the team's kickoff return specialist. The former Georgia standout was named a consensus All-American that season and claimed the Bronko Nagurski Trophy as the nation's top defensive player.
Charles Woodson, Michigan
Woodson is considered by many to be the greatest two-way player in college football history. The former Michigan standout starred in Ann Arbor from 1995-97 where he played both defensive back and wide receiver. He put together a memorable 1997 season, recording seven interceptions on defense, while adding 11 catches for 231 yards and two touchdowns through the air and another score on the ground. 
Woodson was also electric in the return game, totaling 283 yards and a touchdown as a punt returner. He helped lead the Wolverines to a perfect 12-0 record and a share of the national title. The future Pro Football Hall of Famer was famously awarded the 1997 Heisman Trophy, becoming the first and only primarily defensive player to win college football's most prestigious award.
Chris Gamble, Ohio State
Gamble played all three phases during his time at Ohio State, starring as a defensive back, wide receiver and kick returner. In 38 career games at OSU, Gamble started 18 games on defense and 12 on offense. His best season came in 2002 when he hauled in 31 passes for 499 yards, while also adding 24 tackles, four interceptions and a touchdown on the defensive side of the ball. Gamble was named first-team All-Big Ten and a third-team All-American while helping guide the Buckeyes to a perfect 14-0 record in 2002 and a BCS national title. 
Owen Marecic, Stanford
Marecic was used primarily as a fullback during his first three seasons at Stanford. But in his senior year, Marecic played both ways, serving as the team's fullback on offense and middle linebacker on defense. The former Stanford star was outstanding on both sides of the ball that season, totaling 51 tackles, two interceptions and a touchdown on defense, while adding 46 rushing yards, 75 receiving yards and five touchdowns on offense. 
He also paved the way for a dominant rushing attack, serving as the lead blocker for Stepfan Taylor and helping to protect Andrew Luck. Marecic earned first-team All-Pac-12 honors in 2010 and was named the inaugural winner of the Paul Hornung Award, which is awarded to the most versatile player in college football. He finished in 10th place for the 2010 Heisman Trophy.
One could make an argument that Thompson is the most versatile two-way player in recent memory. The former Washington standout played safety, cornerback, linebacker and running back during his college career (2012-14). A highly touted recruit coming out of high school, Thompson started at nickel back in his team's season opener as a freshman and made an immediate impact. 
He made the move to linebacker in his sophomore season and recorded 78 tackles and a pick. Then, in his junior season, Thompson played all over the field, spending time at linebacker and running back en route to being awarded the Paul Hornung Award, as well as earning first-team All-America honors. The do-it-all superstar recorded a team-best 80 tackles, a sack, an interception, four fumble recoveries, two forced fumbles and four touchdowns on defense, while also totaling 456 rushing yards and two rushing scores as a running back.
Vigil might not be the most well-known name on this list, but that doesn't mean his impact on both sides of the ball during his time at Utah State should be overlooked. The former Aggie was a three-year starter at linebacker, totaling an eye-popping 339 tackles, to go along with 17.5 sacks, two interceptions, two fumble recoveries and six forced fumbles in his collegiate career. On the offensive side of the ball, Vigil's biggest impact came during his sophomore campaign when he carried the ball 41 times for 152 yards and three scores. Vigil was named first-team All-Mountain West as a junior before declaring early for the 2016 NFL Draft, where he was a third-round selection by the Cincinnati Bengals.
Jack arrived in Westwood in 2013 and wasted little time manifesting his freakish talent. In fact, the four-star linebacker did something that had never been done before in any Power 5 Conference: He earned Pac-12 Offensive and Defensive Freshman of the Year honors in the same season. Jack totaled 76 tackles that year, which was the second-highest total ever recorded by a UCLA true freshman. The do-it-all linebacker also recorded two interceptions, two forced fumbles, a fumble recovery and a touchdown. 
On the offensive side of the ball, Jack carried the ball 38 times for 267 yards and a team-high seven rushing touchdowns. That all came in the final five games of the season, as Jack didn't play running back until the ninth game of his freshman campaign. Jack played both ways again during his sophomore season, finishing the season with 87 tackles on defense and 113 yards rushing and three touchdowns on offense. After tearing his meniscus just a few weeks into the 2015 season, he withdrew from school to focus on the NFL Draft.
To say that Peppers' arrival in Ann Arbor was filled with anticipation would be putting it lightly. A five-star recruit and the top-ranked athlete in the 2014 class, Peppers was expected to make an immediate impact for the Wolverines, but injury ultimately cut his freshman season short. The following season, Peppers earned Big Ten Freshman of the Year and second-team All-American honors after playing a total of 986 snaps, with 765 coming on defense, 171 on special teams and 50 on offense. Peppers finished with 45 tackles and 10 pass breakups on defense, while adding 72 yards and two scores on the ground and eight catches for 72 yards through the air. He also added 194 yards on punt returns and 223 yards on kick returns. 
But it was Peppers' third year when he really took the college football world by storm. In addition to posting 66 tackles, 13 tackles for loss, three sacks and an interception on defense, Peppers also added 167 yards and three TDs on the ground. He was exceptional in the return game, recording 21 punt returns for 310 yards and a touchdown, while also returning 10 kicks for 160 yards. Peppers was named the Big Ten Player of the Year and was a consensus first-team All-American in 2016 while finishing fifth in the Heisman Trophy voting.
Much like Peppers, Jackson arrived on campus in 2014 with a ton of hype ahead of his freshman season. The former five-star recruit lived up to the hype, playing cornerback, wide receiver and returning punts and kicks in his first season. He finished the year with 50 tackles, three receiving touchdowns and two return touchdowns en route to being named the Pac-12 Defensive Freshman of the Year. 
Jackson became even more heavily involved on the offensive side of the ball as a sophomore, totaling 27 catches for 414 yards and two touchdowns, while also recording two punt return touchdowns and one interception return for a touchdown. While Jackson's role on offense was scaled back in his junior season, he returned four more kicks for touchdowns and established himself as one of the best cornerbacks in the nation, garnering Pac-12 Defensive Player of the Year and the Jim Thorpe Award.
[Do you want more great stories delivered right to you? Here's how you can create or log in to your FOX Sports account, follow your favorite leagues, teams and players and receive a personalized newsletter in your inbox daily.]
---
COLLEGE FOOTBALL trending
---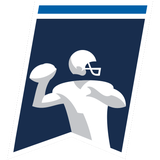 Get more from College Football Follow your favorites to get information about games, news and more
---