When Gregg Berhalter first took over the U.S. men's national team back in December 2018, the new coach's mandate was simple.
Berhalter had to return an American squad that had humiliated itself by failing to qualify for a World Cup for the first time in more than three decades to the biggest event in sports, then get out of the group stage. Doing so would "change the way the world looks at American soccer," — the USMNT's guiding motto last cycle. 
The global view then couldn't have been much worse. At the lowest point in the  modern history of the USMNT, the players — almost all of them new, young and legitimately talented, bought in immediately. By making last year's World Cup in Qatar and then reaching the round of 16, they pretty much accomplished what they set out to.
The program is in a much better place now. So as Berhalter begins his second term at the USMNT's helm starting with Saturday's friendly against Uzbekistan (kickoff at 5:30 p.m. ET), and with the 2026 World Cup being co-hosted by the U.S., Canada and Mexico less than three years away, the ambition — and the stakes — have been raised considerably. 
"These games at the World Cup, at the highest level, [are] very difficult games," Berhalter said Friday during his pre-match press conference at City Park in St. Louis. "One thing the whole group learned is in the group stages you have three finals, and then you have the knockout stage and that's like final. Those are tough games. You have to be resilient, you have to have a deep squad to be able to battle through those games. And you have to have a clear identity. So for us, it's continuing to build on the foundation of what we've had in the last four years, keep improving, and really target 2026 as an opportunity to change soccer in America forever."
Change soccer in America forever, nothing less. The phrase — first uttered by star midfielder Weston McKennie on Wednesday — has already become the team's mantra this World Cup cycle. It's an ambitious yet achievable aim, but also a far loftier one than merely restoring the previous status quo: Before missing out on the 2018 tournament, the U.S. had reached at least the round of 16 in three of the previous four World Cups.
The USMNT's high watermark over the last 30-plus was the quarterfinal run in 2002. This U.S. team, ranked 11th by FIFA, has set its sights beyond that: it wants to reach at least the final four on home soil. Even for what projects to be the best and most experienced collection of U.S. players ever, checking that box will be a tall order.
"For us, it's really the work we can do in the next three years to build the group so that when we go to the World Cup, we're confident that we can beat the elite of international soccer," Berhalter said. "Because that's what it's going to take to do what we're talking about doing.
"If we want to go to rounds that we've never been before," he added, "it's going to be we have to beat those teams and use the next three years to build the team up, to gain experiences so that we're confident that we can actually do that."
It's fair to wonder how facing No. 74-ranked Uzbekistan can help the Americans eliminate Brazil or France from a World Cup. (FOX Sports reported in July that U.S. Soccer had planned exhibitions against the Brazilians and world champion Argentina this month before the start of South America's 2026 World Cup qualifying tourney was pushed up to this month.) 
But for a team that only convenes for short windows set aside for international matches, any time together is valuable. There's room for improvement in lots of areas. Scoring is near the top of the list for a squad that managed just three goals in four games at Qatar 2022.  Berhalter expects Uzbekistan to line up with five defenders, suggesting they'll be difficult to break down.
"At the World Cup level, scoring goals is the hardest thing to do," the coach said. "Every team has difficulty doing that."
The U.S. does have 21-year-old striker Folarin Balogun in the fold now, which should help. Berhalter said Balogun will play the first 45 minutes Saturday before making way for Ricardo Pepi. Eight of the 10 others in the lineup expected in St. Louis also started at the last World Cup, with center back Chris Richards and either Luca de la Torre (a game time decision because of a calf issue) or Tanner Tessman, both central midfielders, the exceptions.
To get better collectively, the core of the U.S. team must keep making strides individually. McKennie and Christian Pulisic were barely out of their 20s at the beginning of last cycle. They now headline a slew of grizzled veterans about to enter their prime. 
"One of the challenges for the group is going to be, can they have that same level of progress in these next three years that they've had in the last four years?" Berhalter said. "That's what we need to be focused on these next few years if we want to reach our goals."
That goal has been clearly articulated once again. 
"When we say 'change soccer in America forever,' for me, it's both on the field and off the field," the coach added.  "We have a fantastic group of guys. I think the world got to see that in the last World Cup.
"I'm excited for America to get to know the group better," he continued. 
Making a World Cup semifinal won't be easy, but that would certainly do the trick.
Doug McIntyre is a soccer writer for FOX Sports who has covered United States men's and women's national teams at FIFA World Cups on five continents. Follow him on Twitter @ByDougMcIntyre.
FOLLOW
Follow your favorites to personalize your FOX Sports experience
[Do you want more great stories delivered right to you? Here's how you can create or log in to your FOX Sports account, follow your favorite leagues, teams and players and receive a personalized newsletter in your inbox daily.]
---
UNITED STATES MEN trending
---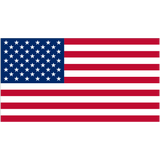 Get more from United States Follow your favorites to get information about games, news and more
---