The Mariners were both right and wrong about Julio Rodríguez.
If all he was doing during his sophomore year in the majors was leading them in virtually every offensive category, no one would complain. One could focus strictly on his fearsome presence in the batter's box, and they'll see a hitter who has already become what Seattle envisioned as the best-case scenario in 2017 when the club gave the 16-year-old a $1.75 million signing bonus. That he is succeeding to this degree against the best pitching in the world just six years later is a victory for all parties involved. 
Not all top prospects pan out, of course. But it wasn't difficult for those who saw Rodríguez at a young age to close their eyes and imagine a grown-up version rocketing baseballs around (and out of) big-league ballparks one day. They — and this includes the Mariners — just wouldn't say the same about Rodríguez's future on defense. 
They bet big and early on his game-changing ability at the plate. They didn't foresee his spectacular range in the outfield. Thus far in his brief and brilliant MLB career, Rodríguez has exclusively played center field. Not even the most favorable evaluator had a teenage Rodríguez playing anything but one of the outfield corners.
"I saw Julio in the Dominican Summer League [in 2018] and I never thought for one second that he was going to be a center fielder," said scout José Gómez Frías, the former general manager of Leones del Escogido in the Dominican Professional Baseball League (LIDOM). 
Dominican-born players become eligible to be drafted by LIDOM teams once they reach a full-season affiliate in MiLB; Escogido selected Rodríguez with the No. 4 overall pick in 2019. 
"I remember when we drafted Julio, somebody from the Mariners called me and said, 'this kid is a special person,'" Gómez said. "That year, he didn't play for us and he showed up to a game close to his hometown in Santiago. And he sat next to me for a full game and I could see, this is a guy that wants to be the best.
"That's the kind of thing where old-school scouting, makeup, the desire to get better and the ability to make adjustments, that plays a big role in international scouting."
Rodríguez played 35 games in center field in A-ball in 2019 but was used strictly in left and right during an 18-game stint in LIDOM following the 2020 season. Still just a teenager, he was quickly growing into the imposing corner outfield frame traditionally associated with the slugger he was projected to become. The athleticism and instincts to be a good defender were there, but his speed did not suggest future big-league center fielder.
Mariners third base coach Manny Acta recalls how the organization internally projected their prized prospect to man a corner spot. 
"Julio is special and everybody knows it," Acta told FOX Sports. "But Julio was a right fielder coming up in our system."
That started to change in 2021. Gomez got to know Rodríguez even more as one of the key organizers for the Dominican Republic team that won bronze at the Tokyo Olympics in 2021 — a team on which Rodríguez starred as the youngest player on the roster. After playing just one game in center field over the first 42 games of that minor-league season, Rodríguez appeared in multiple games in center field for Team D.R. When he returned from the Olympics to rejoin Double-A Arkansas, he saw 12 more games in center field down the stretch. Just as many assumed Rodríguez would be settling into a corner, the opposite was occurring. 
A combination of injuries and poor performance from a trio of relative youngsters in Jarred Kelenic, Taylor Trammell and Kyle Lewis left the center field position in a state of flux for the Mariners after the 2021 season. Rodríguez, already knocking on the big-league door, saw an opening and an opportunity. 
"Julio prepared himself during the offseason to play center field," Acta explained. "He went down to Tampa and worked really hard on his speed and his physical skills and out of the blue, his agent and Julio asked [GM] Jerry [Dipoto] to take a look at him in center field in spring training. There, we found out about his speed, which he really worked very hard at. And all of a sudden, he stole a couple of bases that he was running at 29, 30 [feet per second] … and we're like, 'Oh my God, this guy has elite speed.'"
For all the focus on the development and readiness of Rodríguez's prodigious ability with the bat, he was suddenly so much more. 
"It was impressive because to that point, we always valued him because of his bat and power," Acta said. "It was like, perfect. We had a hole here [in center field], and here's a guy now."
But just like the Mariners needed time and experience with Rodríguez, he needed the same.
"There's a bunch of variables when you are signing guys when they are 16," Gómez said. "You don't know how they are gonna change and how they are going to approach their conditioning. Teams can only do so much. You have to have it in you."
J-Rod's commitment to both maximizing and maintaining his physical prowess has carried over to his time in the big leagues in a way that's awfully rare for such a young player. 
"I think the way he carries himself off the field and gets himself ready," Mariners shortstop J.P. Crawford told FOX Sports. "I tell everyone, you'd think he's been there for like 10 or 15 years the way he handles himself. You forget that he's 22. He takes care of his body so well and that's gonna allow him to play for a very long time."
With increased quickness and an unparalleled drive to improve every element of his game, the 6-foot-3 Rodríguez has quietly become one of the best defensive center fielders in the sport. His 19 outs above average since the start of 2022 rank third at his position, and he comfortably passes the eye test as well.
"I feel like nobody talks about his defense," Seattle third baseman Eugenio Suárez said. "But I think right now he's one of the best [in center field]. It's very important to him and it's very important to our team, too."
It's not just that Rodríguez's glovework raises his ceiling as a player — it also raises his floor. Had Rodríguez become the solid right fielder that many projected, there would be added pressure on him to consistently deliver at the plate in order to fulfill his star status. By vaulting himself up the defensive spectrum — not to mention adding significant value on the basepaths — there are suddenly far more avenues for Rodríguez to provide value on a daily basis. On a broader level, it instilled greater confidence in the organization to invest so heavily in him before his rookie year even concluded — his 12-year extension, signed last summer, is worth a guaranteed $210 million with an incentive structure that could double the total when it's all said and done. 
The first half of this season served as a good reminder of Rodríguez's wide-ranging impact (not that his team needed one). It might be hard for some to remember now given his historic August, but Rodríguez was undeniably underwhelming for the first few months of this season. Sure, he amassed 13 homers and 22 steals before the break, but his .721 OPS did not reflect that of the MVP candidate many assumed he'd blossom into. That OPS is far more palatable, however, for a player making a difference at one of the most important positions on the field. 
Mariners catcher Cal Raleigh rejected the notion that Rodríguez's first half was some sort of drastic disappointment. 
"I don't wanna say they were struggles because he was still playing well," Raleigh told FOX Sports. "But I think expectations of Julio sometimes get so high, and sometimes those expectations aren't fair to anyone." 
It comes with the territory of being a five-tool player and near-unanimous Rookie of the Year who led his club to its first postseason appearance in 21 years. But actually expecting Rodríguez to continue his ascent without adversity or struggle is foolish in this sport. Now that he's rebounded from a relative nadir offensively — the great glovework has always remained intact — Rodríguez is back to changing the game in every feasible facet. 
The production at the plate will understandably get the headlines — a recent 25-game stretch in which he produced a 1.279 OPS with 10 homers and 10 steals is impossible to ignore — but manager Scott Servais knows how vital Rodríguez's development on defense is for his team.
"There are so many balls he gets to and catches and makes it look easy," Servais said. "Other guys might get there and they may dive and then they catch it. But Julio, the amount of ground he can cover with the running speed, it's awesome. 
"The ball goes up, you just think it's gonna be caught every time. Unless you're in some parks where it goes over the fence. And sometimes, I think he might jump over the fence and get some of those, too." 
Servais might be half-joking, as Rodríguez has indeed added a couple of home run robberies to his résumé this season. One victim was the Orioles' Ryan O'Hearn in June. Two months later, J-Rod delivered one of the season's most memorable moments when he took a homer away from friend and Padres star Fernando Tatis Jr. and then joyfully slow-revealed that he indeed caught the ball.
Stealing homers and making dramatic diving plays are an easy way for an outfielder to look especially gifted, but the real secret sauce behind Rodríguez's excellence on defense is that his efficient routes and speed enable him to practically never have to lay out for a ball. 
"Watching him play center field in Seattle is fantastic because you see balls in the gap that right off the bat, you think, 'no chance,' and just watching him running them down and getting to them with ease, it's a pretty sight," Acta said. 
While the speed helps compensate for even the slightest misstep, Servais believes Rodríguez's jumps have gotten markedly better this season. 
"How much better can you get when you're that fast and cover that much ground? But his instincts are continuing to improve," Servais said. "Certain hitters in the league, they've got tendencies of where they're going to hit the ball. But if you look at it, [Rodríguez] is almost moving before the ball gets hit. He's anticipating where it's gonna go based on who's pitching and where the pitch is at.
"I know our pitchers appreciate it," Servais said. "He's been fantastic. I think he should be in the talk for the Gold Glove. I really do. He's been outstanding." 
Don't just take it from his own manager. A recent Baseball America poll surveying skippers, scouts and executives from around the game tabbed Rodríguez as the second-best defensive outfielder in the American League behind the Blue Jays' Kevin Kiermaier, a three-time Gold Glove winner.
Whether J-Rod's work patrolling the outfield grass this year garners his first Gold Glove — Kiermaier and the White Sox's Luis Robert Jr. appear to be his biggest competition — remains to be seen. More importantly, especially for Seattle, Rodríguez's self-driven evolution into a top-tier defender at a premium position has amplified the superstar potential he possessed solely from his bat. The natural comparison for many in the Pacific Northwest would be to Ken Griffey Jr. But Mariners broadcaster Dave Sims has another legend in mind. 
"I grew up in the '50s and '60s, so I saw the back end of Duke Snider's career, Vada Pinson, Willie Mays, Curt Flood," Sims told FOX Sports. "I know what it looks like. 
"And from where I'm sitting in the broadcast booth, I see that first step, I see the route. He almost never fails. Now when I call, 'center field … oh, Julio's got it lined up.' I don't go, 'left-center field, that may get down.' Like umpires used to say: If Mr. Mays couldn't catch it, it couldn't be caught. It's getting like that with Julio. I mean, he gets to everything!"
Jordan Shusterman is half of @CespedesBBQ and a baseball writer for FOX Sports. He has covered baseball for his entire adult life, most notably for MLB.com, DAZN and The Ringer. He's a Mariners fan living in the Eastern Time Zone, which means he loves a good 10 p.m. first pitch. You can follow him on Twitter @j_shusterman_. 
---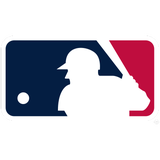 Get more from Major League Baseball Follow your favorites to get information about games, news and more
---