You wouldn't expect teams locked in the National Football League's oldest, coldest rivalry to agree on very much and this past week the Chicago Bears and the Green Bay Packers couldn't even find consensus on whether their historic feud was even a rivalry at all.
It is, of course, for despite some A+ dismissive talk from Packers cornerback Rasul Douglas — "I haven't ever lost to the Bears … it's not really a rivalry to me" — these teams see each other, dislike each other and live close to each other enough to make the twice-annual head-to-head staredowns worth circling ahead of time.
That was the case during Aaron Rodgers' Wisconsin years, which amounted to a never-ending winter for the Bears, recipients of defeat after defeat, as the now-departed QB racked up a 26-5 record in games between the teams and never tired of throwing derisive barbs in the general direction of the Windy City.
And it's perhaps even more so now, with Rodgers off in New York, and an expectation — at least in Chicago — that the roles of bully and victim are about to even out at a minimum, or possibly even reverse.
"You have to state what it is," Bears head coach Matt Eberflus told reporters. "It is a heck of a rivalry. It is the best tradition, the best rivalry in football, so we've got to state that. That's a fact. We want to win the division. We know division games are more important, they have a little more weight to them. We are excited about that."
Sunday's tussle at Soldier Field is one of Week 1's most watchable games (4:25 p.m. ET on FOX and the FOX Sports app). Two young QBs have points to prove, Jordan Love after sitting for three years and wishing he was playing, Justin Fields after playing but perhaps wishing he was sitting, having had limited support from a dismal Bears offense in 2021 and 2022.
There are differing motivations at stake, each powerful. The Packers are hoping to strike gold on a franchise QB for the third straight time with Love, the 26th pick in the 2020 NFL Draft, their big hope for the future. Even if he gets a fraction of the way toward the productivity of Brett Favre, then Rodgers, there will be no shortage of Cheeseheaded satisfaction.
The Bears? They'd be content with restoring a few grins to their city, which loves its team but has had its patience sorely tested. There has been only one winning season from the past 10, and last season's 3-14 mark set an unwanted franchise record for most defeats.
Make no mistake, the Bears see this weekend as an ideal way to ignite a turnaround.
"Green Bay, you want to beat them as many times as you can," defensive tackle Justin Jones told reporters. "Just for the sake of the city. For the city of Chicago, Illinois, in general. This rivalry here has been going on a long time, and we're about to be on the other side of that now.
"We're going to be the ones to give the beatdown — we're not getting beat by them anymore. It's going to be us from now on, so that's kind of how I see it, and it starts Sunday."
The Packers have won eight straight against the Bears and Rodgers rarely wasted a chance to rub it in. In 2021, he yelled, "I still own you," in the direction of a Bears fan who gestured crudely toward him, and signed off with a salute at the Chicago fan base after engineering a final victory last December.
Chicago wasn't exactly sorry to see him go.
You'd figure that the Bears-Packers saga, separated by just 200 miles, is about to undergo some kind of significant change, but this weekend can set the tone for what that looks like.
Love is not trying to ignore the rivalry, but similarly doesn't want to become consumed by it.
"I think you've got to do both," he told reporters. "You have to embrace it. But at the same time, you've got to block it out and really focus on what you need to do down in and down out. And not only that, but have the mindset that whether something good or bad happens — it's that next-play mindset."
Love said he got a feel for the rivalry and what It meant from listening to Rodgers talk about it both publicly and in private.
As for Fields, the opportunity to rewrite history is a juicy incentive as his team tries to get some positive momentum going at the start of the campaign.
"Last year, that was last year, so it's a different year," he said. "But we don't really care what happened in the past. That doesn't affect what's going to happen on Sunday."
Martin Rogers is a columnist for FOX Sports and the author of the FOX Sports Insider newsletter. Follow him on X/Twitter at @MRogersFOX and subscribe to the daily newsletter.
FOLLOW
Follow your favorites to personalize your FOX Sports experience
---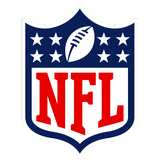 Get more from National Football League Follow your favorites to get information about games, news and more
---