FOXBOROUGH, Mass. — Tom Brady was at Gillette Stadium in Week 1, and yet his absence felt omnipresent for the New England Patriots offense, which couldn't complete a comeback in a 25-20 loss to the Philadelphia Eagles.
The Patriots offense had opportunity after opportunity against the Eagles on Sunday afternoon. For those who turned off the TV after the first quarter when the Eagles built a quick 16-point lead, you'd be shocked to hear the Patriots could've won it.
Maybe they should've won it.
The Eagles were clearly the more talented team, but the Patriots kept themselves relevant — particularly with New England's defense generating a shocking forced fumble with 3:35 left in the game and then a turnover on downs with 1:57 left in the game.
That put all the pressure on the offense to get the ball in the end zone. And yet New England generated zero points off those two last-minute takeaways.
"They gave me the ball twice to win the game, and I couldn't do it," quarterback Mac Jones said. "I've just gotta be better. … Just felt like I let the defense down and I've got to deal with that."
He added: "I felt like in the most critical times, I played my worst. … When it's the hardest, that's when you need to play your best. I definitely can do it. I know I can do it. I've done it before."
There's the old cliché that no one is harder on [insert name] than [insert name]. But that cliché is real when it comes to Jones. In a city where Boston sports radio could and would complain about sunny days, Super Bowls and puppies, Jones remains his own worst critic. That's a good thing, even if it's tough to watch him rip himself up on the podium.
It's not a crisis of confidence in the locker room, however.
"I think as a quarterback, that's how he has to come up here and talk to y'all," edge Matthew Judon said postgame. "But we don't care about that. … We can't put it on Mac. He played his butt off."
Jones completed 35 of 54 passes for 316 yards, three touchdowns and one interception with two sacks. But those two sacks cost the Patriots dearly. The first sack dropped the team from second-and-5 to third-and-12. The final sack pushed the team from second-and-10 to third-and-13. This offense relies enormously on staying on schedule. When they have more than 10 yards to go, it's a bleak outlook for them.
The Patriots went 1-of-4 on fourth down and they had all three of their turnovers on downs in the final 10 minutes of the game.
"It's cool that we're going for it on fourth down," receiver Kendrick Bourne said. "It shows our confidence. I like that. I think it puts pressure on other teams. These guys are confident that we'll get it. I think we'll do better in the next situations."
Again, New England is striking a positive tone about a tough situation. The Patriots were without two of their starting offensive linemen (Michael Onwenu, Cole Strange) and a starting receiver (DeVante Parker). And, again, the Eagles are a terrific team — they're Super Bowl favorites.
But against Philly, the Patriots showed the same problem that they've had since Brady departed. From 2020 to 2022, the Patriots were 3-13 against teams that went to the playoffs, as noted by NBC Sports' Tom Curran. The Patriots beat the Dolphins in 2022, but they had Teddy Bridgewater and Skylar Thompson at QB. New England beat the Tennessee Titans and Buffalo Bills in 2021. But Buffalo was that insane cold and windy game that felt a bit fluky.
I hate to pull a Mike Tirico but even the Patriots' recent wins against playoff teams feel like they have asterisks. 
They just don't seem to have The Guy who gets their team over the edge against elite teams in the fourth quarter.
It used to be Brady. But The Guy doesn't have to be a quarterback. When the Patriots drafted Jones at 15th overall in 2021, they had to know that he was a QB supported by his pass-catchers in college. Jones will tell you he's a point guard who plays quarterback. That's the way he played on Sunday afternoon against the Eagles. And he did a decent job at it, admittedly missing a few important passes, like his pick-six to Bourne and his fourth-down, off-target throw to Kayshon Boutte on the team's final offensive snap. Bourne got his hands on the ball, but couldn't quite get his body in the right position to catch the just-off-target throw. Boutte couldn't quite keep his feet in-bounds, on a similarly just-off-target throw.
If Jones is just a guy, maybe The Guy shows up at another position.
Maybe it's a receiver. Maybe it's one of the tight ends. The Guy could be a running back, but the league has indicated financially — by stiffing running backs with shrinking contracts — that the position doesn't have enough sway over winning games. 
But who can the Patriots look to at those positions? 
Bourne is an option. "That's my go-to guy," Jones said. But in those final three drives that resulted in turnovers on downs, Bourne had just one catch for nine yards. I repeat: On the three most important drives.
Tight end Hunter Henry might be That Guy. He had a terrific one-handed catch on fourth down early in the game — the lone conversion.
But Henry also had a drop on one of the fourth downs where they failed to convert. 
New England even looked to Boutte, a sixth-round rookie, for the all-important and final fourth-down conversion with 27 seconds left. It might have been too much to ask of the youngster in his debut when, frankly, he received a surprisingly large number of snaps. 
While Boutte ran the route that could have — but didn't — win the game, receiver JuJu Smith-Schuster watched from the sideline. And he's the guy the Patriots signed for three years and $25 million this offseason in free agency. He can't be The Guy if he's not on the field. He's a useful piece on their offense, a check-down option for Jones. But that's on a team chock full of check-down options.
There's no alpha.
There's no player who will make the play that wins them the game.
Not so far, at least.
It's a cute idea to have so many players solid enough that the opponents can't defend them all. (The Patriots targeted nine different pass-catchers.) But when you use the whole team, you end up asking your sixth-round rookie to make a game-winning catch. And you end up losing because of it. That might be OK in a season when Brady would help turn the team around. That might be OK in an AFC East with teams that stumbled through their seasons like they were wearing clown shoes.
But just like the Patriots can't let themselves face third- or fourth-and-long, they can't get themselves in a hole on the season.
[Do you want more great stories delivered right to you? Here's how you can create or log in to your FOX Sports account, follow your favorite leagues, teams and players and receive a personalized newsletter in your inbox daily.]
The Patriots don't have Brady. The AFC East is legit. Tua Tagovailoa reminded everyone how good the Dolphins can be with his clutch win over the Chargers on Sunday. The Buffalo Bills and New York Jets square off on Monday night in what is sure to be an impressive display from both teams. And those are just three of the hugely talented teams the Patriots will face this year on their massively strong schedule.
There won't be any moral victories in 2023. The Patriots don't have a lot of time to figure out their offense, their scheme, their developing quarterback and their developing weapons. If they want to stay in the playoff hunt, they need to win now. They needed to win Sunday. Against the Eagles, who gave the Patriots ample chances to steal an upset.
And it wasn't for lack of defense. It was for lack of offense. At some point soon, the Patriots need an alpha to emerge from their ranks. Or else they're going to spend another season below .500. 
Prior to joining FOX Sports as the AFC East reporter, Henry McKenna spent seven years covering the Patriots for USA TODAY Sports Media Group and Boston Globe Media. Follow him on Twitter at @henrycmckenna.
FOLLOW
Follow your favorites to personalize your FOX Sports experience
---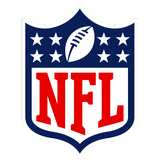 Get more from National Football League Follow your favorites to get information about games, news and more
---