As NFL betting and college football betting collided over the course of this weekend, both bookmakers and bettors got plenty to like — and not like. 
All things considered, the bettors probably came out ahead, for which they pretty much have to thank Coach Prime and his Colorado Buffaloes.
It was Colorado's monumentally well-bet game against Nebraska that set the table for a winning weekend on the customers' side of the counter. But the bookmakers certainly got some money back, both in the NFL Week 1 odds market — including a ridiculous $1 million windfall — and the college football Week 2 odds market.
Time to recap the football betting weekend that was.
Bullish on Buffaloes
The number of bets made and amount of money wagered on Colorado was mind-boggling. Said BetMGM Nevada's Scott Shelton prior to Saturday's Big Noon Kickoff on FOX:
"The ticket count on Colorado is crazy. There's not an NFL team with as many spread tickets as Colorado. Colorado has four times as many bets as any pro team."
Now granted, that was before Saturday's Nebraska-Colorado contest. Surely as NFL Sunday took over, there were plenty of tickets and dollars on the pros. But it's likely the Buffaloes still ended up with far more tickets and cash than most NFL teams.
As Fanatics Sportsbook pointed out in a pregame release: "Coach Prime is blocking out the sun today."
And Coach Deion Sanders & Co. made all those bets pay off. Colorado rolled 36-14 as a 2.5-point home favorite. BetMGM trader Seamus Magee took it in stride while looking to Week 3, with Colorado already a 23-point home favorite vs. rival Colorado State.
RELATED: Chargers bettors suffer bad beat
"It's a horrible result for the book," he said of the Buffs' big win and cover. "But we'll be OK. I'm looking forward to seeing what the handle is next week against Colorado State."
Colorado is already a 23.5-point home favorite in that contest.
South Point sportsbook director Chris Andrews said his shop didn't get beat up nearly as bad as others on the Buffaloes. That's because he took some big play on the underdog Huskers. Still, on Twitter prior to kickoff, Andrews — with four-plus decades of seeing it all in sports betting — marveled at the sharp vs. public action on Nebraska-Colorado. 
The wiseguys generally got beat by backing Nebraska. Though you might recall in FOX Sports' midweek football betting nuggets piece last week, Paul Stone said he liked Colorado.
NFL Payback
Shelton made a very prescient point as BetMGM Nevada paid out all those Colorado winners at its Las Vegas sportsbooks on Saturday afternoon.
"Colorado bettors would've been better off if that game was the last game of the weekend. They all would've driven back to California with their pockets bulging," Shelton said. "Instead, they all have seed money for the rest of the college slate today and an unpredictable NFL card [Sunday]. We wish them the best."
Oddsmakers grabbed a chunk of that seed money in one of the early games Sunday. In the NFL Week 1 odds market, bettors were on the Washington Commanders spread as if the game had already been played. The public couldn't get enough of Washington -7. Or, more accurately, the public wanted no part whatsoever of the Arizona Cardinals.
At BetMGM, point-spread ticket count was 5-to-1 and money 9-to-1 on Washington. That included a $200,000 bet at -7. Other books were similarly flooded with Commanders spread bets.
But the Cardinals went and made it a competitive game, losing 20-16 while covering the spread on the road. It couldn't have been a more perfect outcome for Andrews, who recounted his day at the South Point.
"We won a few, we lost a few. There weren't a whole lot of big decisions. Except one," Andrews said. "They laid the 7 with the Commanders, but there was also a lot on the Cardinals on the moneyline. We needed it to land anywhere from Washington by 1 to 6 points.
"So that was a big winner. That was the big one of the day."
Million-Dollar Miscue
FanDuel Sportsbook likely recovered much — and perhaps all — of its loss on Colorado in one fell swoop Sunday. A FanDuel customer thought enough of the Seahawks to bet a whopping $1 million on Seattle -4.5 vs. the Los Angeles Rams.
But the Seahawks gave up the final 23 points of the game and lost 30-13. That'll leave a mark, for sure. Not quite as large a play, but surely a stinger, reported by Ben Fawkes: A Caesars Sports customer put $400,000 on Steelers +3 vs. the 49ers. San Francisco rumbled to a 30-7 victory.
I Like Big Bets and I Cannot Lie
As demonstrated by a couple of the aforementioned wagers, money was flying fast and furious on both NFL and college football betting the past few days. Following are a few more:
– $182,500 Houston +10 vs. Ravens at DraftKings (loss)
– $100,000 Eagles -6 (+115) vs. New England at BetMGM (loss)
– $100,000 Panthers–Falcons Over 39.5 at DraftKings (loss)
– Two $55,000 Bengals–Browns Under 47.5 bets, from different customers. Under cashes easily, each bettor profits $50,000.
– $115,000 Colorado -2.5 (-115) vs. Nebraska. Bettor profits $100,000.
– $110,000 Oregon–Texas Tech Under 68.5. Bettor gets a tremendous sweat as Oregon wins 38-30 on an interception return for a TD. Bettor profits $100,000.
And speaking of Oregon-Texas Tech, pour one out for anybody who bet the Red Raiders on the spread. Texas Tech, which closed as a 4.5-point underdog but could be had for up to +7.5 early last week, was trailing 31-30 with the ball in the final minute.
In other words, the Red Raiders were covering all numbers. Until that pick six and the subsequent extra point. Then they weren't covering any numbers. A true bad beat and a total gut punch.
Such is life in football betting. So keep it reasonable. Never bet more than you can afford to lose. Enjoy the Bills-Jets Monday nighter!
Patrick Everson is a sports betting analyst for FOX Sports and senior reporter for VegasInsider.com. He is a distinguished journalist in the national sports betting space. He's based in Las Vegas, where he enjoys golfing in 110-degree heat. Follow him on Twitter: @PatrickE_Vegas
---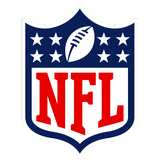 Get more from National Football League Follow your favorites to get information about games, news and more
---