Heading into this year's college football season, I made a pact to not hype up the Texas Longhorns' football program until they do something.
Guess what? The Longhorns just did something. In fact, they did something that only one team (LSU in 2019) has done in the last 53 games in Tuscaloosa. The Longhorns went on the road and beat Alabama in Bryant-Denny Stadium.
Is it time to say Texas is back?
Joel Klatt recapped the No. 4 Texas Longhorns upset win over the No. 10 Alabama Crimson Tide.
With that victory, Texas shot up my top 10 rankings this week, and now, Steve Sarkisian's team has earned the right to be in the College Football Playoff conversation going forward.
While the Longhorns pulled off the memorable win over Alabama, Georgia and Michigan both took care of business again in Week 2, helping each hold onto its spots in the top two for another week.
Let's take a look at my complete top 10 rankings after Week 2.
1. Georgia Bulldogs
Record: 2-0
Week 1 result: Defeated Ball State, 45-3
Georgia continues to roll with another blowout win, this time against Ball State. Carson Beck finished the day 23-of-30 for 283 yards and two scores, while the Bulldogs' defense held Ball State to just 224 yards of total offense and three turnovers. Kirby Smart's team should continue to roll as they won't be seriously tested until mid-November when they go up against No. 17 Ole Miss and No. 11 Tennessee. As it stands right now, those are the only ranked teams on Georgia's schedule.
2. Michigan Wolverines
Record: 2-0
Week 1 result: Defeated UNLV, 35-7
J.J. McCarthy ranks No. 1 in the nation in completion percentage through two weeks. The junior signal-caller is connecting on 87.3% of his passes, while throwing for 558 yards, five touchdowns and zero interceptions in two games. On the defensive side of the ball, Michigan has only allowed 10 total points through its first two games, and that was in the final three minutes of two blowout wins.
3. Texas Longhorns
Record: 2-0
Week 1 result: Defeated Alabama, 34-24
I thought Texas was really good, but I didn't want to talk about Texas until they did something. Well, the Longhorns just did something that basically nobody does, going on the road at beating Alabama at Bryant-Denny Stadium. The only team that has beaten Alabama in Tuscaloosa in the last 53 games is the 2019 Joe Burrow-led LSU Tigers, who went on to win the national championship.
Texas was just better than Alabama on Saturday. The Longhorns owned the line of scrimmage against the Crimson Tide in the second half. They totaled 14 QB pressures and had five sacks. In the last seven minutes of the game, Texas controlled the ball. The offensive line handled business, especially in the second half. This is a team that was just flat-out better than Alabama, and that is what gives me belief that this was not a fluke. Now, if you're Texas, you better hold a high standard for yourself because this is real now. This is a team that can play for a national championship.
4. Florida State Seminoles
Record: 2-0
Week 1 result: Defeated Southern Miss, 66-13
With Jordan Travis under center, Trey Benson in the backfield, and Michigan State transfer Keon Coleman on the outside, Florida State is putting up 55 points per game this season. This is a unit that has also averaged over 500 yards per game, which of course included an impressive win over LSU in Week 1. This past weekend, the Seminoles cruised by Southern Miss, 66-13, which marked the most points this program has had under coach Mike Norvell. Benson carried the ball nine times for 79 yards and three touchdowns in the win. The Seminoles are at Boston College this week before a trip to Clemson to take on the Tigers in an early-season ACC showdown.
5. Ohio State Buckeyes
Record: 2-0
Week 1 result: Defeated Youngstown State, 35-7
The Buckeyes picked up a 35-7 win over Youngstown State in Week 2. All-American Marvin Harrison Jr. finished the day with seven catches for 160 yards and a pair of touchdowns. The Buckeyes' offense totaled 482 yards in the victory. Ohio State is set to host Western Kentucky next weekend before a big-time matchup the following week against No. 9 Notre Dame in South Bend.
6. Penn State Nittany Lions
Record: 2-0
Week 1 result: Defeated Delaware, 63-7
Penn State has won by at least three scores in each of its first two games. Drew Allar has completed 78% of his passes and has thrown four touchdowns with no interceptions in his first two starts under center as the Nittany Lions have put up over 100 combined points. Penn State is the third team in the Big Ten East in my top six.
7. USC Trojans
Record: 3-0
Week 1 result: Defeated Stanford, 56-10
USC is damn good. They are 3-0 and, if you didn't see them play on Saturday, it was even more impressive than the 56-10 final score reflects. This team is averaging nearly 60 points per game this season. The Trojans are averaging five points per drive when Caleb Williams is on the field., and are averaging over 9 yards per play. That's the best in the country. 
You can see that this year's USC team is a lot better than last year's team. Williams will stay in the pocket longer, which makes his ability to throw on the run even more dangerous. As soon as he's running around, you know a big play is gonna happen. I also love watching Zachariah Branch play. He can fly. He's an elite player, and when you give an elite player like that with that skill set to a play caller like Lincoln Riley, the sky is the limit.
USC's defense is better than last year. I said if they just play OK on defense then they can be in the College Football Playoff discussion, and they are playing better than OK on defense so far through three games. This group is more physical up front, they cause more disruption up front, and they aren't completely reliant on turnovers like they were a year ago. 
8. Washington Huskies
Record: 2-0
Week 1 result: Defeated Tulsa, 43-10
Washington QB Michael Penix Jr. has put up big numbers through two weeks. He has already thrown for over 850 yards and eight touchdowns, both of which rank among the top five in the nation. He will lead the Huskies into East Lansing next weekend for a matchup against Michigan State.
9. Alabama Crimson Tide
Record: 1-1
Week 1 result: Lost to Texas, 34-24
Despite the loss to Texas, I still believe this is a really good Alabama team with talent all over the field. The truth is that Alabama fans have been spoiled with exceptional QB play over the past seven years, and for the first time in a long time, there is a real concern at that position this year. Jalen Milroe is talented, but he made two mental errors in Saturday's loss to Texas that really cost his team. With Milroe under center, Alabama needs to play with the lead. They have to go back to the drawing board to the style of game they have to play in order to win. If they can play with the lead, then they can throw the ball when they want to, not when they have to. Milroe is not a guy that is going to just drop back and control the game from the pocket. He is best suited when he's in a two-dimensional offense that can ran and throw. That's where Alabama is gonna be good. Nick Saban values ball control, and he knows his team must limit turnovers if they are going to have a chance at a special season.
10. Utah Utes
Record: 2-0
Week 1 result: Defeated Baylor, 20-13
Kyle Whittingham's teams consistently finds ways to win football games, and that was the case again this past weekend against Baylor. Playing without starter Cam Rising for the second straight week, the Utes had to come back against a Baylor team that was also without its starting QB and coming off a 42-31 upset loss to Texas State in Week 1. Bryson Barnes was just 6-of-19, but redshirt freshman Nate Johnson led two scoring drives late in the game.
Joel Klatt is FOX Sports' lead college football game analyst and the host of the podcast "The Joel Klatt Show." Follow him on Twitter at @joelklatt and subscribe to the "Joel Klatt Show" on YouTube.
---
COLLEGE FOOTBALL trending
---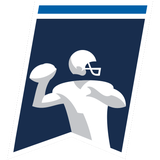 Get more from College Football Follow your favorites to get information about games, news and more
---