A bit of a bombshell broke in the baseball world this past weekend. 
The Los Angeles Angels would be open to trading Mike Trout if he asked out, USA Today reported. That's certainly a significant development for what will certainly be a telling offseason for the Angels, regardless of what they do with Trout.
First, it should be noted that Trout has shown his allegiance and loyalty to the Angels at every possible turn during his 13-year MLB career. That's inarguable. 
But now, it's time for Trout to look in the mirror and decide what's most important to him. Not anybody else — just him.
If it's winning, then he should request a trade. He should march to the Angels' front office, thank them for the opportunity they gave him, and request to be moved. If needed, he can remind them of the loyalty he showed during the 2019 offseason, when he signed an extension a year before becoming a free agent amid everyone — including, notably, Bryce Harper — screaming he should go back home to play with Philadelphia. 
He could justify such a request by pointing out the Angels are going in a different direction than he thought they would when he signed his 12-year extension worth more than $430 million, and he wants to join a winning organization. I think that would absolutely be a fair stance for him to take.
However, Trout could value stability, legacy (which could be viewed a bit more favorably if he played his whole career with one team), keeping his family in one place and remaining comfortable. We often forget about the human element when discussing career moves in sports, so it'd be understandable if Trout, who's 32 years old with a young child and has spent his entire adult life with the Angels, wants to stay in Orange County where he feels secure.
The point is that Trout has earned the right to do what he wants to do at this point, and his future is deservedly in his hands. He's won three MVPs and has been an All-Star in every full season he's played in the majors, yet he's had to endure losing seasons for the majority of his career and has only made the playoffs once.
Luckily for Trout, he has a full no-trade clause in his contract, which would essentially allow him to pick his next spot if the Angels agreed to trade him. If I had to guess, Trout would probably narrow his options to contending teams on the East Coast, specifically ones in the Northeast. 
There's obviously the Philadelphia connection for Trout, who grew up in the suburbs of South New Jersey and rooted for the Phillies as a kid. There's also a New York Yankees connection, as Derek Jeter was Trout's idol. You'd have to imagine that with Steve Cohen's money, the New York Mets would make a bid, too. 
It's hard to see too many other teams possibly being in the mix. Trout's going to want to win, first and foremost. The aforementioned teams are in his general hometown area and have usually been contenders or are willing to spend money in order to obtain top talent. Angels owner Arte Moreno reportedly loathed the idea of possibly trading Shohei Ohtani to the crosstown rival Dodgers, so he's likely not changing his stance with Trout.
No matter where Trout theoretically landed, this would be a full reset for the Angels. We've already seen them hit that button over the past several weeks while falling completely out of the playoff picture. They waived about a quarter of their 26-man roster in August, raising the white flag on the season less than a month after dealing several of their top prospects to acquire veterans that were supposed to help them win. After their decision to buy at the deadline backfired, they tried to get under a luxury-tax threshold with the stunning fire sale as they prepare to possibly lose Ohtani in free agency this offseason.
While the trade return for Trout wouldn't be as substantial as it would have been a few years ago — he's still owed $248.15 million on the remaining seven years of his deal, and he'll have missed 249 games over the past three seasons if he doesn't play again this season — dealing one of the best players of all time officially closes the chapter on this star-crossed era for the Angels franchise.
If Ohtani is leaving, this seems to be a good time for everyone involved to move on.
Ben Verlander is an MLB Analyst for FOX Sports and the host of the "Flippin' Bats" podcast. Born and raised in Richmond, Virginia, Verlander was an All-American at Old Dominion University before he joined his brother, Justin, in Detroit as a 14th-round pick of the Tigers in 2013. He spent five years in the Tigers organization. Follow him on Twitter @BenVerlander.
FOLLOW
Follow your favorites to personalize your FOX Sports experience
---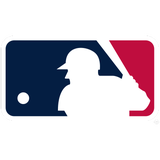 Get more from Major League Baseball Follow your favorites to get information about games, news and more
---