The Colorado Buffaloes appeared at No. 16 in my Week 3 Top 25, No. 18 in the AP Top 25, and No. 21 in the Coaches' poll.
At No. 16, that's the highest ranking I've given Colorado since I began this ranking two years ago. It also is the Buffs' highest ranking in the AP poll since they finished at No. 17 in 2016. That year Colorado won the Pac-12 South and won 10 games.
Prime's Colorado is the first program to crack the top 20 within three AP polls of a one-win season since 1957. And it's not as if Prime and the Buffaloes are doing this in a weak league.
No. 5 USC is 3-0. No. 12 Utah (2-0) has beaten Baylor and Florida. No. 13 Oregon (2-0) beat Texas Tech. No. 23 Wazzu (2-0) beat Wisconsin. And Colorado (2-0) has beaten Nebraska and TCU.
With eight ranked teams in the AP top 25, the Pac-12 said these hands are rated "E" for Everyone.
Tulane went 2-10 in 2021, then 12-2 in 2022. The Green Wave hadn't won more than seven games in a season since 1998. But they'd played in four bowl games in five years before that — including three in a row from 2018 to 2020. The only other team in the 154-year history of the sport to suffer double-digit losses one year and win double-digit games the next is Miami of Ohio, which was 1-11 in 2009, and 10-4 in 2010.
But there are other examples of sudden turnarounds out there.
2021 TCU went 5-7, then 2022 TCU went 12-2, with transfers Emani Bailey (Louisiana), Jared Wiley (Texas), Johnny Hodges (Navy), Josh Newton (Louisiana-Monroe) helping create that backbone.
1999 Oklahoma went 7-5 in Bob Stoops' first year. In 2000, the Sooners went 13-0 and beat Florida State for the national title.
So we've seen this happen, but we haven't seen so many people stand up and declare it unlikely the way we have regarding Coach Prime's Colorado.
Too many folks thought this program was gonna be Bishop Sycamore, or that Prime is just playing daddy ball because his talented son has been his starting quarterback for three years. And many of those doubters work in college football.
At CU's media day, Prime cut off a reporter mid-sentence after his question began with a statement: "Obviously, you're set with Shedeur —"
"Well, who do you want me to play?" Prime said. "The kid is pretty good. You can't present the thing like that. 'Obviously, you're set.' You know how that sounds? That doesn't sound good. You gotta package that thing a little differently. It's like I'm playing favorites because he's my son."
While some of the naysayers certainly work in media, more than a few of them actually help build rosters, coach young players, and are responsible for maintaining and building the sport toward positivity — which is exactly what Prime has done since he entered the sport as a head coach.
Some have taken shots at him and his program at Colorado because his son is the starting quarterback. Never mind that Shedeur Sanders was one of just three players across FBS and FCS to pass for 3,500 yards, 40 TDs, and fewer than seven INTs in 2022. The others were Heisman winner Caleb Williams and former Ohio State quarterback C.J. Stroud, the No. 2 overall NFL Draft pick in 2023.
Still, before the season, The Athletic spoke to Power 5 head coaches, assistants, and staffers to find out what they thought of Prime's methods in Colorado. Their answers were as predictable as they were insulting. Of course, you can be both when you're speaking anonymously.
A sampling of quotes from the story includes a Pac-12 director of player personnel who questioned whether CU would have enough warm bodies on scholarship at all: "My concern is the rapid hemorrhaging of personnel within specific position rooms. They have an unfathomably low amount of scholarship players in some rooms that demand high-volume personnel. I'd be less worried about culture and locker room dynamics right now in Year 1 than I would be about having enough players to line up and stay healthy."
A Big 12 director of player personnel believed the sheer number of players who left or were asked to leave was too high to expect Prime to succeed: "It is just absolutely unreasonable to think you can sign 25 players out of the spring transfer portal and make your team better unless the players they had were just that bad, which I don't buy. In the end, is the sum of the 25 new guys going to be greater than the sum of the 25 old guys? Man, I don't know."
A Power 5 coach even questioned why Alton McCaskill IV, a former AAC Rookie of the Year, would transfer to Colorado at all: "If you're him, don't you have to wonder who you are gonna be running behind? Deion let the entire O-line go."
One Power 5 director of football operations straight up questioned whether Prime could recruit without offering NIL money: "People can say what they want, but with NIL, for him to get legit dudes, he's got to have real money."
Finally, another Power 5 coach stopped short of calling Prime's approach foolhardy, but then insinuated that Prime's success might ruin the sport: "Maybe he is onto something. Then again, I'm not sure it would be good for college football. Because if Deion is onto something, it'll be bad for other kids on other rosters because then a lot of other people will try and copy it: Let's purge the entire roster and start over."
What wasn't mentioned was the roster flips at USC and TCU. Lincoln Riley flipped the program from 4-8 to 11-3 with 20 transfers. TCU did exactly what Colorado has — brought in a new head coach, new coaching staff, and transfers who became linchpin starters — and played in the national title game for the trouble.
What's clear in all of this is that all those who have doubted what Prime and Colorado could accomplish through the first two weeks of the season have been wrong. I'm willing to bet those who deigned to put a win total out in the first place will rue that decision, too.
What I'm not going to do is tell you just how far Prime and Colorado can go in Year 1, because, frankly, we've never seen anything like it. The Buffaloes will have the last word on just what they're going to do, and who they are going to be.
My job is to tell that story, and it is already unprecedented.
RJ Young is a national college football writer and analyst for FOX Sports and the host of the podcast "The Number One College Football Show." Follow him on Twitter at @RJ_Young and subscribe to "The RJ Young Show" on YouTube.
---
COLLEGE FOOTBALL trending
---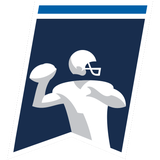 Get more from College Football Follow your favorites to get information about games, news and more
---