STATE COLLEGE, Pa. — It's July 11 and Drew Allar, then the presumptive starting quarterback for Penn State, is meeting with a reporter in the running back classroom at the Lasch Football Building on campus. For 30 minutes, he answers questions about all different aspects of the Nittany Lions' program, from his high-profile recruitment as a former five-star prospect to the ways he's building chemistry with teammates, from what he gleaned as Sean Clifford's backup last season to the stratospheric expectations for what most people believe is head coach James Franklin's best roster.
But it's Allar's response to a query about nurturing the proper study habits that peels back the curtain on the infrastructure Penn State is using to maximize his potential. The sheer number of people he lists as being involved in his collegiate development is eye-opening: Franklin, Clifford, offensive coordinator Mike Yurcich, offensive graduate assistant Danny O'Brien and former analysts Ken Whisenhunt and Charlie Frye.
HOW TO WATCH 'BIG NOON KICKOFF' THIS SATURDAY
Most of those names are probably familiar to Penn State fans who've heard Franklin describe a quarterback-coaching triumvirate that includes himself, Yurich and O'Brien, who has also worked as an offensive analyst for the Nittany Lions. But the two men behind the scenes have impressive résumés of their own. Whisenhunt, who is now a special assistant to Nick Saban at Alabama, had more than two decades of NFL experience when he joined Franklin's staff in 2021, highlighted by stints as head coach of the Arizona Cardinals and the Tennessee Titans. And Frye, who is now the offensive coordinator at Florida Atlantic, spent six years playing for the Cleveland Browns, Seattle Seahawks and Oakland Raiders prior to becoming a coach.
"A whole team," Allar told FOX Sports. "Just drawing from them because [most of those coaches] had experience playing quarterback. Just drawing from them what they like and what they don't like, and then taking that into my own account of what I like and what I don't like."
It's all part of the carefully coordinated plan Franklin and his staff devised to prepare and protect, safeguard and sow, the No. 1 signal-caller in the 247Sports rankings for the 2022 recruiting cycle. Allar is Penn State's highest-rated quarterback signee since Christian Hackenberg a decade ago, and he's the kind of player who — if properly progressed — can raise the ceiling of a program that has been good without being good enough to reach the College Football Playoff. Everything about Allar's involvement, or lack thereof, while Clifford held the starting job last season was done with an eye toward 2023 and beyond.
Thus far, the early returns are exemplary. Not only did Penn State cruise to a double-digit win over West Virginia in Week 1 and pummel Delaware by 56 in Week 2, but Allar has played with the poise, confidence and decisiveness of a veteran — not a 19-year-old, first-time starter. He's completed 43 of 55 passes for 529 yards, four touchdowns and no interceptions, with an additional touchdown as a runner. His 78.2% completion rate ranks sixth nationally and fourth among quarterbacks from the Power 5 conferences leading into Saturday's date with Illinois (Noon ET on FOX and the FOX Sports app). 
"A lot of people say that, 'We're going to play to the strengths of our personnel,'" Franklin said in his news conference earlier this week. "And they don't. They don't. I think we're doing a really good job of that. Coach Yurcich is doing a really good job of that, of saying, 'OK, as a first-time starter, what does Drew do well? And let's play through these strengths.' Hopefully, that grows every week."
A year ago, Allar played 148 snaps across 10 games as Clifford's primary backup. He connected on 35 of 60 passes for 344 yards and four touchdowns in spot duty when Clifford was injured, or in relief appearances when scores were lopsided. The coaches utilized him as much as possible without disrupting the depth chart in Clifford's final season. That meant Allar's primary role on game day was to enhance the communication between Yurcich and Clifford.
With physical reps at a minimum, Allar said most of his growth in 2022 revolved around an overall grasp of Penn State's offensive scheme. He gained a better understanding of what quarterbacks should look for at the line of scrimmage, and by the end of the year, he knew exactly which checks to make in the run game and precisely how to shift the protection on passing downs. 
"Like anything in life, I think the more experience you gain with something, the more comfortable you get with it," Allar said. "And just throughout all the snaps I had last year, it's something that I really took into the spring, and it really helped me a lot."
Allar and his fellow quarterbacks improved their chemistry with Penn State's skill players by throwing routes on air four times per week in addition to the team's spring practices. It was during these sessions, according to No. 1 target KeAndre Lambert-Smith, that Allar and the wideouts began focusing on the finer details of how to connect on the field. Allar told the receivers how he preferred certain routes to be run, and the wideouts told Allar about their desired ball placement for throws against certain defensive looks. In the weight room, Allar paired with Kent State transfer Dante Cephas, who caught 145 passes for 2,139 yards and 12 touchdowns over the last four seasons, to learn more about the newcomer's personality.
Away from team environments, the quarterbacks and skill players studied film together to better see the game through each other's eyes. Veterans like Lambert-Smith, offensive tackle Olu Fashanu and tight end Theo Johnson stepped forward into leadership roles to lessen the burden on Allar, who won't turn 20 until March. There were golf outings nearly every weekend — one of Allar's first purchases with NIL money was a new set of clubs — and various combinations of teammates designed handshakes for celebrations and general greetings alike. All of it, Lambert-Smith said, reflected a "vibe that I didn't have the last three years."
At the heart of that dynamic is the player Penn State's coaches have incubated for more than a year, from the moment Allar early enrolled on Jan. 9, 2022. And the expectations are soaring now that he's finally been unleashed. 
"Everybody feels like if you have that guy, you've got a chance," Franklin said.
Michael Cohen covers college football and basketball for FOX Sports with an emphasis on the Big Ten. Follow him on Twitter at @Michael_Cohen13.
---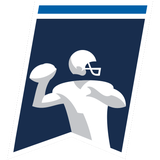 Get more from College Football Follow your favorites to get information about games, news and more
---