Alabama coach Nick Saban says defensive coordinator Kevin Steele is still calling the plays. Ole Miss coach Lane Kiffin, a former offensive coordinator at Alabama under Saban, isn't so sure.
Kiffin stirred some controversy ahead of 15th-ranked Mississippi's visit Saturday to the 13th-ranked Crimson Tide, suggesting that cornerbacks coach Travaris Robinson appeared to be calling the plays for Alabama's defense in a 17-3 win over South Florida.
Not so, says Saban. 
Saban brought up the speculation unprompted on Monday, citing reports that had been "floating around out there."
"Kevin Steele is the defensive coordinator. He has all the defensive coordinator responsibilities," the Alabama coach said. "The only thing that we tried to improve on from an administrative standpoint was gameday administration of getting the signals in quicker. That's the only thing that we worked on together as a staff. The whole staff made a contribution to it, and I think it was a lot better in this game than it was in the Texas game."
Kiffin told reporters on Sunday that "it certainly seems like T-Rob's now calling the defense."
"We played him before at South Carolina, so we're preparing accordingly, you know, for him calling the defense," Kiffin said, according to reports. "He's done a good job, too. And they've got really good players."
Kiffin didn't exactly walk back his comments a day later, citing things he saw watching Alabama's game against South Florida and perhaps some inside information. Kiffin is not only a former Alabama assistant himself, but his current defensive coordinator Pete Golding arrived from Tuscaloosa this season.
[Alabama out of the AP top 10 for the first time since 2015; Georgia remains No. 1]
"I was asked a question about going against Steele's defense, so I wasn't really trying to start this big thing," he said. "We saw things on the TV copy just where it was different, first off of what the play looked like, the calls and stuff.
"So we looked into it further. I mean it ain't no secret, people in these buildings know each other, so we obviously got some information that way, too."
The 65-year-old Steele started his third stint under Saban at Alabama this year and his second as defensive coordinator. Robinson was South Carolina's defensive coordinator from 2016-19.
Reporting by The Associated Press.
---
COLLEGE FOOTBALL trending
---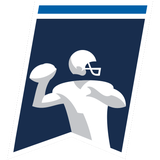 Get more from College Football Follow your favorites to get information about games, news and more
---