Chicago Bears quarterback Justin Fields caused a stir Wednesday when he said that his play this season has been too "robotic" and "coaching" could be playing a role in his early struggles. The quarterback later walked back his comments, saying they were taken out of context. 
One way or another, was Fields wrong to bring up Chicago's coaching staff?
Skip Bayless said Fields went too far on Thursday's edition of "Undisputed," saying that some things just aren't meant to be shared publicly, regardless whether they have merit or not.
"Sometimes as true as the truth is, it's too true to speak publicly — and that's the problem here," Bayless said. "He (Fields) stepped slightly out of bounds into an area you can't win … even though there is much truth … maybe there's 100 percent truth to what he's saying. 
"He's being overcoached to the point of what they call cognitive dissonance where your brain just locks up."
Across the Bears' first two games — a 38-20 loss to the Green Bay Packers and a 27-17 loss to the Tampa Bay Buccaneers — Fields has totaled 427 passing yards, two passing touchdowns, three interceptions and a 70.7 passer rating, while completing 60.6% of his passes. He has also run for 62 yards and a touchdown. 
Last season, Fields ran for a remarkable 1,143 yards and eight touchdowns on an NFL-best 7.1 yards per carry. That said, the 24-year-old has struggled to move the ball with his arm, as Fields owns a career 78.8 passer rating and has completed just 59.8% of his passes.
On the other side, cohost Keyshawn Johnson made the case that Fields' coaching staff is letting him down.
"Young quarterbacks, they need to be surrounded and put in the right positions for success — period — no matter who you are," Johnson said. "His (Fields') offensive coordinator, Luke Getsy, he's never coordinated in the National Football League. Don't tell me anything about pass game coordinator for the Green Bay Packers when you got Aaron Rodgers. 
"Me, you and Michael with Aaron Rodgers, we can get MVPs, too. He's calling the game along with [Matt] LaFleur. … These guys get hired, but they don't have a real plan in place to make these young quarterbacks be successful."
Albeit with a different general manager (Ryan Pace) and head coach (Matt Nagy), Chicago traded up in the first round of the 2021 NFL Draft to select Fields, who was one of the premier prospects that year alongside No. 1 overall pick Trevor Lawrence.
In his first season with the Jacksonville Jaguars, Lawrence went 3-14 and the organization fired head coach Urban Meyer after just 13 games. Lawrence & Co. reached the AFC divisional round the following year with former Philadelphia Eagles head coach Doug Pederson at the helm. Meanwhile, the Bears are a combined 5-22 with Fields under center.
Could Fields' struggles with the Bears be a sign for USC star quarterback Caleb Williams — the 2022 Heisman Trophy winner and likely No. 1 pick in the 2024 NFL Draft — to stay in college another season? 
Cohost Michael Irvin certainly thinks so.
"He's leaving the huddle thinking way too much right now," Irvin said of Fields. "Give him five plays and learn those five plays, and then we're going to start expanding off those five, so you feel comfortable as you're learning each and every step of the way. If you don't have these kinds of coaches, this is the kind of thing that's going to happen to young athletes. 
"That's why Caleb Williams' dad said, 'I want to be careful of where my son goes. I want to make sure he's not in that kind of situation with people that don't bring him along right.'"
Williams has not announced if he will actually enter the draft after the 2023 season, his junior year. 
Both Fields' and Williams' next games will be aired on FOX, as the Bears hit the road to take on the reigning Super Bowl-champion Kansas City Chiefs and No. 5 USC has a road bout with Arizona State.
[Do you want more great stories delivered right to you? Here's how you can create or log in to your FOX Sports account, follow your favorite leagues, teams and players and receive a personalized newsletter in your inbox daily.]
---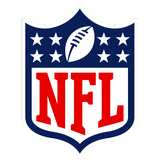 Get more from National Football League Follow your favorites to get information about games, news and more
---