Even when he's not at his best, Brock Purdy still manages to get the job done.
With New York Giants defensive coordinator Wink Martindale bringing the figurative kitchen sink at Purdy, San Francisco's passing game was certainly slowed down in the early stages of the game.
But Purdy didn't crumble under the constant pressure. He hung in the pocket long enough to make a few big plays, while also not turning the ball over in his team's 30-12 victory over the Giants at Levi's Stadium in a nationally televised Thursday night contest. 
The Giants sent five or more rushers on 33 of Purdy's 39 dropbacks (84.6 percent), the highest blitz rate in the Next Gen Stats era. Purdy finished 20-of-31 for 247 yards and two scores when New York sent pressure. Purdy also averaged the fastest time to throw of his career (2.34 seconds). 
Martindale's defense blitzed on a league-high 47 percent of snaps last season. 
For the game, Purdy finished 25-of-37 for 310 yards, with two touchdowns and no interceptions for a 111.3 passer rating. It's the first time during the regular season Purdy has thrown for over 300 yards. 
"I thought it was a huge challenge," San Francisco head coach Kyle Shanahan said. "One of the biggest Brock has ever been in, with the short week to prepare for a scheme like that. They had six guys on the line of scrimmage the entire game. Half the time they're coming, half the time they're not. 
"There's not a comfortable play in the game, from a play caller's standpoint and the quarterback just because they're a lot of plays that don't work against that. … I thought he settled down throughout as the game went and ended up playing good enough for us to win." 
Purdy got lucky at times, including a ball on an in route intended for Deebo Samuel that ricocheted off New York defensive back Adoree Jackson's hands into the waiting arms of rookie Ronnie Bell for a 15-yard gain in the second quarter.
"I felt like it was a little choppy at first," Purdy said. "But once we got into a rhythm and we sort of saw what they were doing, we got a good feel for it a couple drives into the game." 
With Brandon Aiyuk not playing because of a shoulder injury, Purdy turned to Samuel and tight end George Kittle to carry the offense. Samuel finished with six catches for 129 yards on a game-high 12 targets, including a smooth, back shoulder catch on a fade ball for a 27-yard score in the fourth quarter for the final tally of the game.
After being relatively quiet in the first two games, Kittle erupted for seven catches and 90 receiving yards. Christian McCaffrey led the ground game, finishing with 85 rushing yards on 18 carries and a score.
The touchdown gave McCaffrey scores in 12 consecutive games (including playoffs), tying a franchise record held by Jerry Rice.
The key for San Francisco offensively was converting third downs and keeping their offense on the field. The 49ers finished 9-of-16 on the money down, including two long conversions on screen passes to Samuel and McCaffrey on third-and 15 and third-and 13. 
Those two long third-down conversions were a microcosm of how San Francisco's runs offense – short throws for long gains. 
"Both of those were huge plays, because usually on third and long you're almost surrendering," Shanahan said. "But we've got some good guys with the ball in their hands, and the blockers were real good, too." 
San Francisco improved to 3-0 with the win and now gets a mini-bye, with 10 days off before the team's next game, a Week 4 home contest against the Arizona Cardinals. The 49ers scored 30 points for a third straight game. 
Purdy moved to 8-0 during the regular season in games he has started and finished. 
San Francisco's ball-control offense allowed the 49ers to run 78 offensive plays to New York's 46, giving the team's defense a rest after playing 78 snaps in last week's victory over the Los Angeles Rams.
The 49ers also held a 441-150 advantage in total yards.
"We know what we can do," McCaffrey said. "We expect to win every game. The fact that we're 3-0 is awesome. But it's a long season, and there's still so much football left. 
"I love the mentality of our team right now. We're 3-0. We're happy, but we're still hungry. There's still a lot that we can get better at, so that's a good place to be." 
Eric D. Williams has reported on the NFL for more than a decade, covering the Los Angeles Rams for Sports Illustrated, the Los Angeles Chargers for ESPN and the Seattle Seahawks for the Tacoma News Tribune. Follow him on Twitter at @eric_d_williams.
---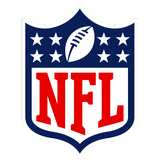 Get more from National Football League Follow your favorites to get information about games, news and more
---