Like anything in the NFL this week, you start by saying, "It's only two games."
But there are only four quarterbacks in the NFL with at least three touchdown passes and zero interceptions, and one of them is Baker Mayfield, who has guided the Bucs to wins over the Vikings and Bears, settling in well in a fresh start in Tampa. Ready to accept Mayfield as a careful, patient, mistake-free passer? That's who he has been so far, even preventing teammates' turnovers.
"He made so many great plays for us with his legs, arm — just being super competitive," receiver Mike Evans said after Sunday's home win over the Bears, which included his second touchdown from Mayfield in as many games. "He fell on the fumble recovery. Quarterbacks are very hesitant to do that, but he did that. He puts his body on the line and made a lot of plays for us to help us win this game."
Mayfield signed with the Bucs in March as his fourth NFL team in less than a year, on a modest one-year, $4 million deal that gave him a chance to reestablish himself as a starting quarterback. He came in with concerns about turnovers, having thrown more interceptions than any other quarterback in the league since arriving in 2018, but he has gone pick-free in these first two wins.
"He's been through a lot in five years. He's been through ups and downs," coach Todd Bowles said. "He knows it's not about him, it's about the team. He's been very smart with the football, obviously, for the most part. He got away with one early [Sunday], but he's been very good with the football. If you don't turn it over, you give yourself a chance. That's important. You have to take chances, but you can't turn it over as well and he's been doing a great job at that."
Part of Mayfield's success is that he has been extremely good on third down, going 12-for-13 for 141 yards and a touchdown as part of six conversions on Sunday. In two games, he has the highest third-down completion rate (87%) of any quarterback and the second-highest passer rating (132.1), behind only Minnesota's Kirk Cousins. Mayfield's career numbers are much different: 57% completions and a 75.7 passer rating.
All this with a new offensive coordinator and first-time playcaller in Dave Canales and an offensive line that has four of five starters either new or in new positions. This offense is very much a work in progress, but the Bucs have been able to work out the kinks while winning to this point. When Mayfield has faced pressure, he has been impressively elusive, fighting his way out of several sacks, settling for harmless incompletions and first and foremost, avoiding mistakes.
That hasn't been a strength of Mayfield's in the past. His career passer rating when pressured is 58.3. In these two games, it's 123.1, something that likely won't be sustained over an entire season, but it represents a promising step in the right direction.
That challenge will go to another level Monday night when the Bucs host the defending NFC champion Eagles, who have arguably the best and deepest defensive front in the league, bringing pressure from the interior and the edge. Tampa Bay has won four straight against Philadelphia, including a playoff victory in 2021, and this is a game that would validate the Bucs' strong start if they could pull off the upset as five-point home underdogs.
[Do you want more great stories delivered right to you? Here's how you can create or log in to your FOX Sports account, follow your favorite leagues, teams and players and receive a personalized newsletter in your inbox daily.]
Mayfield has the difficult task of taking over a team from the now-retired Tom Brady and trying to carry on the high expectations and confidence that came with him. While the outside perception of the Bucs might have changed, within the building the optimism remains at a high level.
"Even when we had [Brady], it was a team full of winners, so it's no different for us," Bowles said. "We don't feel any differently in the building. We set our own expectations and that's what we go by. I think the minute you start performing to other people's expectations, you start letting yourself down and letting everybody else down. We have belief in this building, we have confidence in this building."
There are still plenty of areas for improvement. The Bucs rank 30th out of 32 teams in red-zone efficiency, getting touchdowns just one of every three trips inside the 20, ahead of only the Jets and Texans. They've run the ball well by volume — eating up clock and keeping their defense off the field — but are averaging 2.88 yards per carry, ranking 29th.
"I'm not an analytical guy by any means, but the percentages show if you take care of the ball, your chances of winning are extremely high," Mayfield said. "It's been a point of emphasis since the offseason. It's all about the ball, every meeting. On offense, taking care of the ball, making sure we do our part, it's extremely important."
Greg Auman is FOX Sports' NFC South reporter, covering the Buccaneers, Falcons, Panthers and Saints. He is in his 10th season covering the Bucs and the NFL full-time, having spent time at the Tampa Bay Times and The Athletic. You can follow him on Twitter at @gregauman.
---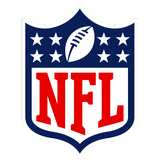 Get more from National Football League Follow your favorites to get information about games, news and more
---