EUGENE, Ore. — At the end of every third quarter at Autzen Stadium, tradition holds that it's time to shout.
On the jumbo tron, a clip of the eponymous song from the movie "Animal House" — filmed a few miles away near campus — sends many of the yellow and green-clad Oregon faithful to their feet in order to join in with the Isley Brothers bellowing the refrain.
Embellishing such words meant a little extra to the 59,889 in attendance this particular Saturday, not just because the result was well in hand during an eventual 42-6 victory, but because of who it was against. While Oregon may have been playing at home on a picture-perfect weekend for fall weather in the Pacific Northwest, for much of the college football world the star attraction in the Pac-12 opener was on the opposite sideline — a rare occurrence for those in the Willamette Valley the past decade.
[Dan Lanning gave a fiery speech, and Oregon backed it up]
Coach Prime was here however, bringing with him a 19th-ranked Colorado Buffaloes side and the accompanying cultural phenomenon that incited fans inside and outside the sport to watch in droves. Many were hoping for the storybook start to continue for a program that was 1-11 just nine months ago. Many others were hoping to put an end to it.
Guess which one the fans in various neon shades enjoyed shouting about more?
"They're rooted in substance, not flash. Today we talk with our pads," Ducks coach Dan Lanning said of his opponent during a pre-game speech, which he smartly let cameras in to capture. "The Cinderella story is over. They're fighting for clicks, we're fighting for wins."
A little bit louder now?
"We were prepared for a battle," Lanning added after the contest. "It didn't end up being a battle."
Talk about shouting about an all-encompassing effort, one in which Oregon scored six times on the eight drives involving their first-team offense while holding Colorado to just 23 yards in the first half (and less than 200 for the game). To prove the point further, Oregon went for it twice on fourth down inside the 5-yard line just to run up the score more.
Maybe more importantly, they did everything they could to emphasize that the 10th-ranked Ducks could do whatever they wanted, whenever they wanted.
No matter what defense Colorado defensive coordinator Charles Kelly called, it barely made a hint of difference to what transpired between the lines. Buffs offensive coordinator Sean Lewis likely came into Week 4 as the front-runner for the Broyles Award, but he had nothing working, as his receivers failed to create any sort of separation and quarterback Shedeur Sanders took seven sacks for an unfathomable 73 lost yards.
[Oregon's big win has sportsbooks smiling]
Lanning even underscored the overarching point in the first quarter, opting for a fake punt while backed up on his own 10-yard line. Andrew Boyle wound up gaining 18 before being brought down, extending what would become an 89-yard touchdown drive that left no doubt as to which program was an established national and conference contender.
"That was a good old-fashioned butt-kicking," Deion Sanders said, looking as calm saying the words as he did when walking the field pregame while donning his trademark sunglasses. "We lost offensively, defensively as well as special teams. That [fake] punt got them kind of rolling, and they didn't stop.
"Seemed like they had our number." 
If there was a number in the game, the Ducks certainly had it in their favor. For much of the day, the only real competition was the one on the stat sheet keeping track of how many touchdowns Oregon had scored in comparison to the number of first downs the Buffs had at the time — and it was one-sided until late in the fourth quarter.
Quarterback Bo Nix padded his Heisman Trophy résumé, notching four total touchdowns and finishing the game with 85% passing. He completed his first 11 pass attempts before any defender could lay a hand on him or the ball. 
Even his lone mistake — an interception to Jahquez Robinson while up three scores — wound up not mattering in the grand scheme of things despite going down in the books as the team's first turnover of the year.
"It's not a talent thing, you just got your butt kicked. It's like a fighter, you just got to cope, it happens," added Sanders, who now must rebound next week at home against a USC squad that leads the country in scoring and is led by a Heisman Trophy winner. "You get your butt up and let's go. We don't have time to have a pity party. Ain't nobody walking around the locker room with napkins and tissues."
Such a business-like approach to losses is perhaps not surprising to hear coming from the NFL legend, who until a late touchdown with 2:51 remaining, was in line to take his worst loss as a head coach or player since suiting up for the Atlanta Falcons in 1989. It's an attitude that fully filtered down toward the players as well, none of whom were overly emotional about the end result and even saw several signing autographs in the tunnel to the locker room in the aftermath.
Still, trying to brush aside the inherent manner of Saturday's loss is something fairly rare to hear from an FBS head coach — much less the one who documents every moment to spin it as content promoting the program he's taken over with much fanfare.
"I don't think there's a target on our back. Teams are trying to beat me. They're not trying to beat our team. They keep forgetting that I'm not playing anymore — I had a great career, I've got a gold jacket out back. I'm good," Sanders remarked while flashing his trademark smirk. "I signed up for it so let's go. It don't make it tough on our team, they're grown men. I'm not out there. If I were out there playing against every coach I played against, we would be totally done with it." 
Lanning, a former college linebacker, would no doubt agree, and showed plenty of respect to his opposite number during a brief embrace at midfield.
Others, both inside and outside the college football world in which Sanders is now the leading man, are unlikely to do the same.
"People around the country, they're going to say, 'This is what they need to humble themselves.' We (were not) arrogant or whatever, we're confident people," Sanders said. "If our confidence offends your insecurity, that's a problem with you — not us."
The more pressing matter at hand for Sanders and the Buffs is no longer about the outside noise, but whether they can turn their first setback of the young season into a springboard toward better days. If not, the worrying trends that have been present from the opener against TCU — too many sacks, a hollow run game, a defense predicated on bending but not breaking — will continue to be exploited as they move through a Pac-12 that is increasingly looking like the best league in the country.
"This is the worst we're going to be," said Coach Prime, fully embracing the persona. "You better get me now."
The Ducks sure did — and they couldn't stop shouting about it.
Bryan Fischer is a college football writer for FOX Sports. He has been covering college athletics for nearly two decades at outlets such as NBC Sports, CBS Sports, Yahoo! Sports and NFL.com among others. Follow him on Twitter at @BryanDFischer.
[Do you want more great stories delivered right to you? Here's how you can create or log in to your FOX Sports account, follow your favorite leagues, teams and players and receive a personalized newsletter in your inbox daily.]
---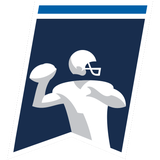 Get more from College Football Follow your favorites to get information about games, news and more
---