The New York Giants have far too many problems to count right now, especially with an offense that looks like it was ripped right out of the Joe Judge-Jason Garrett era. It goes far beyond any one player or any one injury.
Still, their offensive no-show in San Francisco on Thursday night was a good reminder of just how much Saquon Barkley is worth — at least to them.
There are still good reasons why the Giants will likely never make a long-term investment in Barkley, and why running backs have been devalued in general, but he is still the second-best player on their team (when he's healthy) and it's clear his team can't survive long without him. With Barkley watching from the sidelines the Giants had their lowest offensive output in 10 years in their 30-12 loss to the 49ers — an abysmal 150 yards. That included a measly 29 yards rushing on just 11 carries.
And with the threat of Barkley gone, they had no play-action or RPO game at all to throw the 49ers' pass rush off-balance. They were basically forced to play a completely different offense than they know how to play. Since Brian Daboll arrived as head coach last year, the Giants' best play — by far— has been when quarterback Daniel Jones runs the ball.
On Thursday night, they called just two runs for him. One was a quarterback sneak.
"We just didn't make enough plays," Jones said. "When you play a good team like that, you have to be crisp. We have to be clean and we didn't do that.
"We didn't create a rhythm."
To be fair, they have lacked rhythm all season, even when Barkley was on the field with them. Outside of two brilliant quarters in their wild comeback in Arizona last Sunday their offense is off to a disastrous start. In that second half against the Cardinals, when they rallied to win 31-28, they scored 31 points and racked up 358 yards.
In their other 10 quarters this season — two and a half games' worth of football — they've scored 12 points and totaled 402 yards.
"No excuses," Daboll said. "We could do a better job."
He's probably right that they could do better, though there are plenty of excuses — including the crumbling state of the Giants' injury-riddled offensive line. But the absence of Barkley just can't be ignored. The running game and those RPOs are just too important to the Daboll offense and it was pretty clear he doesn't trust the backups — Matt Brieda (3 carries for 9 yards and one catch for 8 yards), Gary Brightwell (one carry for 2 yards and one 18-yard catch) and rookie Eric Gray (0 offensive snaps)—to do the job.
The Giants averaged 145 rushing yards in Daboll's first 19 games as coach — never fewer than 78. The 29 they had against the 49ers was their worst output in four years.
An offense can't operate like that. This offense in particular can't operate like that, not with the mediocre array of weapons Jones has in the passing game. They need the defense off-balance. They need Jones to be on the move. And they need Barkley — or at least the threat of Barkley — to be there to make it all happen.
And if the counterargument is that he didn't help much against Dallas or in the first half against Arizona, that's true. But consider this: The Giants did run for 108 yards against the Cowboys in a game that got out of hand early, including 51 yards on 12 carries from Barkley. And he touched the ball on 11 of 26 plays in the first half against the Cards and was responsible for 45 percent of their offense.
Jones also ran much better — and much more often — in both of those games with Barkley in the backfield. That's because defenses couldn't just key on Jones when they weren't sure whether the quarterback or running back would emerge with the football. That wasn't even a choice for the 49ers who had their eyes solely focused on one man.
"We know that if (Jones) could get the game going with his legs it was going to be a long day for us," said 49ers linebacker Fred Warner. "I was surprised they didn't use more schemed-up quarterback runs on us."
Everyone was. But without Barkley, the Giants just couldn't — or at least they felt like they couldn't. And the result was something the Giants are likely to see a lot more of with Barkley out. The 49ers got constant pressure on Jones since they didn't worry about the run. And they were able to commit more players to play deep coverage to prevent any big plays downfield, so any time a Giants receiver caught a pass it was short and they were almost immediately tackled.
Things are different when a defense is forced to play more men upfront because of Barkley, even when he's having an off night. It's different when they're on their heels a bit waiting to see if Barkley is handed the ball or if Jones is going to keep it. The 49ers clearly weren't worried about Breida or Brightwell. And Daboll or offensive coordinator Mike Kafka — whoever is calling the plays these days — clearly didn't want to even see what they could do.
Now, unfortunately for the Giants, it may be like this for a while. Despite all the fake optimism from Daboll that Barkley had a chance to play this week, and their early hopes that he'll return next Monday night when the Giants play at home against the Seattle Seahawks, he's probably not coming back any time soon. He told Amazon Prime that he does, indeed, have a high ankle sprain. That's the bad one that often takes a month to heal. It's what Barkley had in 2021 when he missed five weeks (four games) and didn't look like the same player the rest of the year.
This means more teams not respecting the run, teeing off on Jones, and playing deep coverage to limit the Giants' yardage. And even with the addition of tight end Darren Waller (3 catches, 20 yards) and speedy rookie Jalin Hyatt (0 targets on just 16 offensive snaps) the Giants' passing game isn't nearly dangerous enough to consistently survive that.
None of that means the Giants were wrong to not invest long-term in Barkley. Making him play on the $10.1 million franchise tag was still the right play. This latest Barkley injury — one in a long series — is just more proof that running backs get hurt too often to make a big-money contract worth the price.
But that doesn't mean a running back like Barkley isn't valuable. He's worth a ton to the Giants right now. Maybe this offense, with its struggling line and middling weapons, wasn't going to be a good one even with him.
Without him, though, it sure looks like this Giants offense doesn't have a chance.
Ralph Vacchiano is the NFC East reporter for FOX Sports, covering the Washington Commanders, Philadelphia Eagles and New York Giants. He spent the previous six years covering the Giants and Jets for SNY TV in New York, and before that, 16 years covering the Giants and the NFL for the New York Daily News. Follow him Twitter at @RalphVacchiano.
---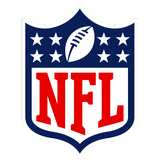 Get more from National Football League Follow your favorites to get information about games, news and more
---