Moments after Ohio State's thrilling 17-14 victory over Notre Dame, Ryan Day had a message for a Fighting Irish legend.
The Ohio State coach took fire at Lou Holtz during his walk-off interview with NBC, directing aim at the former Notre Dame coach when he was asked about the performance of quarterback Kyle McCord on the game-winning drive.
"Toughness. Toughness, that's it," Day began. "Physicality across the board. Guts. I'd like to know where Lou Holtz is right now. What he said about our team … I cannot believe. This is a tough team right here. 
"We're proud to be from Ohio. It's always been Ohio against the world, and it'll continue to be Ohio against the world. But I'll tell you what, I love those kids, and we've got a tough team."
When Day was asked what his team proved in Saturday's win in a follow-up question, he took further aim at some of Ohio State's biggest doubters over the last couple of years.
"Everybody's questioning these kids all the time," Day said. "We had one bad half the last couple of years. That's it. Everybody wants to question these guys. These guys are warriors right here. This kid [McCord], to come back in the second half and win, I'm emotional about this, for a reason.  
"A lot of people questioned these kids and say a lot of things about them. I love 'em. When someone attacks your family, to come in and win like this, it's special. It's a great win for our program and a great win for Ohio State."
Prior to Saturday's instant classic, Holtz cited the way Ohio State has lost over the last few seasons as why he was confident that Notre Dame would win and that Ohio State "better bring their lunch because it's going to be a full damn day's work."
"You look at Coach Day," Holtz said in an interview with ESPN. "He has lost to Alabama, Georgia, Clemson, and Michigan twice and everybody beats him because they're more physical than Ohio State."
Day didn't end his excitement with his walk-off interview. He also expressed joy leaving the field, pumping up the Ohio State fans that made the trip to South Bend.
Day's walk-off interview took social media by storm. Former Ohio State star running back Maurice Clarett was quick to chime in.
Several other former Ohio State stars, such as Chris Olave and Garrett Wilson, took joy in the win.
As did noted Ohio State fan LeBron James.
Chip Trayanum's 1-yard touchdown run to win the game brought back some found memories for "Big Noon Kickoff" analyst Matt Leinart, who scored a similar touchdown against Notre Dame during his days at USC.
Fellow "Big Noon Kickoff" analyst and former Ohio State coach Urban Meyer celebrated the win on social media, recalling an old saying of his when he was the coach.
Leinart also believes the win was a statement victory for Ohio State.
As for Notre Dame, head coach Marcus Freeman admitted to reporters that his team only had 10 players on the field for the final play of the game. Freeman's blunt admission brought a lot of criticism on social media.
---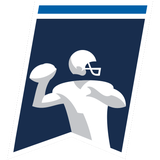 Get more from College Football Follow your favorites to get information about games, news and more
---