College football fans were treated to an incredible slate of games this past weekend, highlighted by a fabulous contest between Ohio State and Notre Dame.
Before we get into my weekly rankings, let's take a moment to enjoy what we saw Saturday night in that top-10 showdown, which was an incredible college football game between two really good teams. That game was everything the sport should be. It was two teams going toe-to-toe in the middle of the ring, trading blows the entire night. I loved everything about that game, and thought it taught us a lot about both Notre Dame and Ohio State.
In other action, Georgia continued to roll, Washington showed once again it is the real deal, and Oregon looked great while absolutely housing Colorado.
With that said, here is a look at my top 10 rankings following Week 4 of the college football season:
1. Georgia Bulldogs
Record: 4-0
Week 3 result: Defeated UAB, 49-21
Georgia has earned the right to be in the No. 1 spot here. Through four games, the Bulldogs have outscored their opponents, 166-45. Georgia is really good, and they aren't going anywhere. I don't see anybody testing this team until maybe Alabama faces them in the SEC Championship Game. The Bulldogs are going to keep rolling along.
2. Washington Huskies
Record: 4-0
Week 4 result: Defeated Cal, 59-32
The Washington Huskies are the scariest team in college football right now. Period. This team is for real, and if you don't know that, then you aren't watching enough football. Watch out for Michael Penix Jr. The senior QB leads the country in both passing yards (1,636) and passing touchdowns (16) through four weeks. He now has the same Heisman Trophy odds (+400) as USC's Caleb Williams.
3. Michigan Wolverines
Record: 4-0
Week 4 result: Defeated Rutgers, 31-7
The Michigan Wolverines are like a boa constrictor. They get you in a choke hold and will not let up until that clock hits zero. It was that story again this past weekend in the team's 31-7 win over Rutgers at The Big House. The Wolverines rushed for more than 200 yards in the victory, with Blake Corum leading the way with 97 rushing yards and a pair of touchdowns. 
4. Ohio State Buckeyes
Record: 4-0
Week 4 result: Defeated Notre Dame, 17-14
The Buckeyes got a massive road win over a good Notre Dame team. The standard is so high at Ohio State, and there was some anxiety on Saturday when Kyle McCord walked onto the field with 1:26 remaining in the game and the Buckeyes trailing, 14-10. But McCord stood in there and delivered, taking what the defense was giving him and making giant throw after giant throw. It takes a ton of courage to do what McCord did on that final drive. It is so difficult to stand in there in crucial moments in games and deliver, and he just calmly made the throws that were given to him. Ohio State has a guy at QB. You don't make that drive unless you are a guy. Now, you view Ohio State totally different. 
5. Texas Longhorns
Record: 4-0
Week 4 result: Defeated Baylor, 38-6
I'm impressed with the fact that the Longhorns didn't play down to their level of completion on Saturday. My fault with Texas has always been that's what they do. They seem to always get up for big games and then down for smaller games. But they went to Baylor and took care of business with an impressive 38-6 victory. That was a big win there.
6. Penn State Nittany Lions
Record: 4-0
Week 4 result: Defeated Iowa, 31-0
Penn State had a dominant win over a bad offensive team in Iowa. This Penn State team is really athletic on both sides of the ball. As Drew Allar continues to get better as the season goes on, watch out. James Franklin's team is going to make some noise in the Big Ten East.
7. Florida State Seminoles
Record: 4-0
Week 4 result: Defeated Clemson, 31-24 (OT)
Florida State notched a massive win against Clemson, putting an end to a seven-game losing streak against the Tigers. I'm very impressed with what Florida State has done so far this season. I love Jordan Travis, and I love this team's talent on the outside. Keon Coleman is an absolute man … there's no doubt about that.
Now, while Florida State is off to an impressive 4-0 start and had a fantastic September, there are a couple of caution lights flashing on the dashboard. The Seminoles rank 69th in yard differential. They kind of escaped against Boston College. If you look at the game against Clemson, it wasn't a top-10 team beating an upstart program. It was more a team that went on the road and upset the favorite. They got outgained by 100 yards. 
8. USC Trojans
Record: 4-0
Week 4 result: Defeated Arizona State, 42-28
I'm a bit worried about USC's defense. That unit looked more like the 2022 version of the Trojans in the team's 42-28 win over Arizona State on Saturday night in Phoenix. Caleb Williams totaled five touchdowns and the offense ended up with 535 yards, but the defense surrendered 28 points to an Arizona State team that was playing with its backup quarterback and were coming off a shutout loss to Fresno State. Williams and the Trojans will now shift their focus to a Pac-12 showdown with Shedeur Sanders and the Colorado Buffaloes.
9. Oregon Ducks
Record: 4-0
Week 4 result: Defeated Colorado, 42-6
Oregon absolutely housed Colorado, sacking Sanders seven times and putting up 42 points in the process. Bo Nix finished with 276 passing yards and four total touchdowns. He led the Ducks on scoring drives in six of their first seven possessions and finished with only five incompletions in the game. Oregon's O-line was outstanding, and the defense was aggressive, getting after it all game. Oregon solidified themselves as an above-the-line, top-end football team. I loved everything I saw from this Oregon team. 
10. Utah Utes
Record: 4-0
Week 4 result: Defeated UCLA, 14-7
Utah earned a hard-nosed 14-7 win at home over UCLA on Saturday. The Utes held the Bruins to just nine yards on the ground and just 234 yards of total offense in the victory. That defense was phenomenal. I really loved seeing that from this group.
Joel Klatt is FOX Sports' lead college football game analyst and the host of the podcast "The Joel Klatt Show." Follow him on Twitter at @joelklatt and subscribe to the "Joel Klatt Show" on YouTube.
---
COLLEGE FOOTBALL trending
---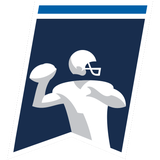 Get more from College Football Follow your favorites to get information about games, news and more
---