In the latest installment of the NFL on FOX pod, Jay Glazer joined host David Helman for a quarterback-themed segment of "Ask Glazer." Glazer addressed fan concerns regarding young QBs Zach Wilson and Justin Fields, as well as Joe Burrow's status for Monday night's matchup against the Los Angeles Rams. 
Will the Jets stick with Zach Wilson at QB?
Glazer reported prior to the Jets–Patriots game that the plan for New York was to stick with Wilson as their quarterback moving forward. However, after their 15-10 loss, Glazer believes the Jets may rethink their decision. 
"After a game like today, [the Jets] I'm sure have to go back and look and go 'man, is [Wilson] gonna be what we do and who we stick with,'" said Glazer. 
As the starter in New York last year, Wilson had a 54.5 completion percentage to go along with six touchdowns and seven interceptions. The Jets ultimately benched Wilson in Week 16 after a 19-3 loss to the Jacksonville Jaguars. 
"The big thing with Zach was confidence last year," Glazer said. "I think he lost it last year, [but he] had a lot of it with Aaron Rodgers around this year, but with Aaron not there the last couple of weeks [Wilson's] confidence is probably waning." 
The Jets have reportedly declined interest in Matt Ryan and Carson Wentz after both veteran quarterbacks expressed interest in signing with New York this season. 
"Again, I think [the Jets] have to go back and really take a hard look of what they're gonna do now moving forward," Glazer said.
Are the Bears committed to Justin Fields long-term?
Justin Fields showcased the talent he possesses with his legs last season. However, despite efforts to utilize his speed and improve his passing game, Fields has struggled to become an impactful dual-threat quarterback. 
"I think this offseason, [the Bears] really did a lot of work to hopefully start adding a lot of the passing game," Glazer said. "They were hoping that he would start pulling [the ball] down a lot faster and start running and using more of that dual threat as well." 
With next year's draft featuring an incredibly deep quarterback class — including Caleb Williams and Drake Maye — Glazer believes that the Bears could spend a first-round pick on Fields' replacement. 
"Remember, [the Bears] have two first-round picks for next year's draft," Glazer said. "So they have the ammo if [Fields] isn't the answer." 
Will Burrow suit up on Monday?
Joe Burrow tweaked his calf during last week's loss against the Baltimore Ravens. With Burrow's status remaining unknown throughout this week, fans want to know if the Bengals quarterback will suit up on Monday night. 
"He's tough. Joe is tough," Glazer said. "This morning on Sunday, [Burrow] took the walkthrough first-team reps, so he's gonna push to play." 
Regardless of Burrow's best intentions to be on the field, convincing Cincinnati's front office is another story.
"[The front office] doesn't want this to turn into another four-to-six-week injury. He's got to really show them that he is fine," Glazer said. "What I understand is that he looked good this morning, but it's still going to be an organizational decision." 
As of now, Burrow's status will be a game-time decision. If Burrow sits, Jake Browning will get the start in his place. 
---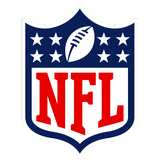 Get more from National Football League Follow your favorites to get information about games, news and more
---