The Eagles lost five starters off last year's defense in free agency — and their defensive coordinator. Since the start of the season, they lost their slot cornerback for the year, their starting middle linebacker for a few weeks and then a starting safety in the first half on Monday night.
Not many teams could sustain losses like that and still find a way to thrive. But somehow, some way, these Philadelphia Eagles have. And their defense hasn't missed a beat.
They looked as dominant and dangerous as ever in their 25-11 win over the Tampa Bay Buccaneers, as they again saved the day for an offense that still looks a little out of sync. They gave up just 174 yards. They scored on a safety. And they forced a turnover right after Eagles quarterback Jalen Hurts threw one of his two interceptions.
They were suffocating all night long in Tampa, constantly harassing Bucs quarterback Baker Mayfield, sacking him twice and constantly flushing him from the pocket. Rookie defensive tackle Jalen Carter had five pressures on his own. And outside of one 75-yard drive at the end of the game, when the score was already 25-3, they barely let the Bucs move the ball at all.
"I really had a lot of confidence in our defense and we hired (defensive coordinator) Sean (Desai) because we had a lot of confidence in him," Eagles coach Nick Sirianni said. "I think what we're really doing well is playing with good fundamentals and playing physical. That'll take you through whatever you're trying to do."
Fundamentals and physical play do, of course, make up the core philosophy of how this franchise is built on both sides of the football, but even those can only carry a team so far. The Eagles had the NFL's No. 2 defense last season and they thought they'd be good this year too. But then they lost slot corner Avonte Maddox to a torn pec. Then middle linebacker Nakobe Dean went on injured reserve with a torn pec. And against the Bucs, safety Justin Evans left with a neck injury.
They just keep piecing the back end of that defense together, though. And the front just powers on.
"Everything starts with the big guys up front," said Eagles quarterback Jalen Hurts. "Everybody is playing at a high level and dominating that box."
They are definitely doing that, which is amazing considering the Eagles' biggest free-agent loss was Javon Hargrave, one of the best defensive tackles in football who took his 11 sacks to San Francisco. But the two men in his place have been absolutely dominant. Jordan Davis, a first-round pick from last year, is starting to show signs of a breakout season. And rookie Jalen Carter, a first-round pick this year, is well on his way to being the NFL's Defensive Rookie of the Year.
The sacks still haven't come for a pass rush that had an amazing 70 last season. Edge rusher Haason Reddick, who had 16 last season, is still looking for his first. But led by Carter, they keep terrorizing quarterbacks. The rookie had at least five pressures against the Bucs alone. He also raced downfield to force a fumble by Bucs running back Rachaad White. And he manhandled a double team that cleared the way for linebacker Nicholas Morrow to get a safety.
And while the sack numbers may not be there yet, the turnover numbers are. The defense has forced eight turnovers in three games this season, which has bailed out an Eagles offense that has surprisingly committed four turnovers of their own.
"We want to be a physically dominant defense," said cornerback Darius Slay. "That's the show we put on today."
They needed to, even though Sirianni doesn't think his offense necessarily needs the help. He pointed out that they did gain 472 yards against the Bucs, one week after having 420 against the Minnesota Vikings. They have maintained a dominant run game behind D'Andre Swift (16 carries, 130 yards), rushing for more than 200 yards (201) for the second straight week.
Even Hurts showed signs of life on Monday night, throwing for 277 yards despite playing through flu-like symptoms. But he knows this Eagles offense isn't quite right yet. Sirianni admitted it, too.
"We're not a final product yet," he said. "Everybody wants us to be a final product now, but you want to grow every day. If you're truly in the mindset of getting better every day you're going to continue to rise. Are we playing our best offensive football yet? No. We shouldn't be. It's a growth.
"But I'm pleased with where we are."
[Want great stories delivered right to your inbox? Create or log in to your FOX Sports account, follow leagues, teams and players to receive a personalized newsletter daily.]
Where they are is 3-0 and in first place in the NFC East, again, despite whatever offensive struggles they might be having. They are off and running towards what they hope will be another division title and another trip to the Super Bowl, even though their MVP-caliber quarterback really hasn't started clicking yet.
Hurts has time to find his groove, though. His patchwork defense is making sure of that. They're giving Hurts and the Eagles offense time and room to grow, by not giving their opponents much time or room at all.
Ralph Vacchiano is the NFC East reporter for FOX Sports, covering the Washington Commanders, Philadelphia Eagles and New York Giants. He spent the previous six years covering the Giants and Jets for SNY TV in New York, and before that, 16 years covering the Giants and the NFL for the New York Daily News. Follow him Twitter at @RalphVacchiano.
---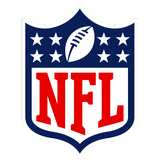 Get more from National Football League Follow your favorites to get information about games, news and more
---