CHICAGO – Megan Rapinoe struck her pose one last time. 
In the 49th minute of her 203rd and final match for the United States women's national team on Sunday, Rapinoe sent a corner kick flying into the box that Emily Sonnett headed into the back of the net. Sonnett sprinted straight into Rapinoe's arms and every U.S. player on the field chased after them to celebrate together in the northwest corner of Soldier Field. Then Rapinoe's teammates gave her a little space and egged her on to do something. So she stretched her arms wide and donned her signature "Le Pose" that she made so famous during the 2019 World Cup.
"You know I always try to prepare for fun moments and have little celebrations," Rapinoe said afterward. "I really wish I would have scored, that would have been fun. But it didn't take anything away from it. It was a very special night."
The USWNT beat South Africa, 2-0, in the friendly, an important second win in as many games after a disappointing showing at this summer's World Cup. And while moving forward and looking ahead toward the 2024 Paris Olympics is crucial for this program right now, Sunday was all about honoring a legend.
It was a joyful and emotional afternoon. Rapinoe wore the captain's armband and was given a commemorative framed jersey before kickoff. Her family, including fiancé Sue Bird, was on the pitch to help her take in the monumental moment. Fans chanted her name every chance they had and gave her standing ovations before each set piece she took. After the game, Rapinoe took one final lap around the pitch to thank the crowd for coming. Teammates, especially Lindsey Horan, fought back tears.
"It's really hard for me because I'm losing an idol," Horan said. "It's hard. That's what you looked up to. That's why you fall in love with the game. It's players that you watch on TV do those things [you want to do] and you come in and now you're training with them every single day. 
"It's frickin' wild."
[Megan Rapinoe issues legendary goodbye to USWNT: 'I've had so much fun']
Rapinoe grew up on the national team, playing for 17 years. She officially caps an iconic career as a two-time World Cup champion, a two-time Olympic medalist, a Ballon d'Or winner and a Presidential Medal of Freedom recipient, just to name a few things. When asked, though, what she's most proud of, it's the off-field achievements like fighting for and winning equal pay and leading the conversation on topics such as LGBTQ+ rights, racial injustice and diversity.
"When I think about what it means to me to represent not only this team, but this country, we're just a little snapshot of you," Rapinoe said while addressing the 25,622 fans who came to be part of her last hurrah.
"I think this team has always taken so much pride in that. Showing up as our full selves. We have fought so hard on the field, had so much fun, been so successful doing it. We've fought so hard off the field to continue to create more space for ourselves, to be who we are. But hopefully create more space for you guys to be who you are."
Julie Ertz played in her final game on Thursday. And now with two superstars officially off to enjoy the next stage of their lives, the USWNT will look different moving forward. Neither Ertz nor Rapinoe expect younger players to directly fill their shoes. But their absences will be felt for a while.
"It's really funny because she always talks about how everything she does is not to inspire, it's to help," said Midge Purce, who came on for Rapinoe in the 54th minute. "But she's inspired generations behind us and I just know that someone is going to step up and fill that role. 
"Nobody thought Megan Rapinoe was going to be Megan Rapinoe, but what she's done is made it easier for the next Megan Rapinoe to shine."
Rapinoe will go down as one of the most creative players in USWNT history. She's a goal-scoring threat who also provides highlight reel-worthy service. She's tactical and technical and a one-of-a-kind talent. She loves to celebrate – be it her own goals or those from her teammates. When Trinity Rodman scored a banger in the 18th minute to put the USWNT up 1-0, Rapinoe was the first to hug her.
She's also a self-described HAM and as interim coach Twila Kilgore put it, "You never know what you're going to get with Pinoe. What music is she going to be playing? What outfit is she going to be [wearing]? If she gets a phone call, it could be a friend, or Sue, or the president of the United States."
Kilgore said she's not looking for one singular player to fill the voids left by Rapinoe or Ertz anyway – and that's not the point.
[USWNT sends Julie Ertz off in style in first game since disappointing World Cup]
"It's about being you to the very best of your ability," Kilgore said. "That's something that Pinoe brought to the table. Be unashamedly yourself. And I think that players will step up as they see their opportunity. As it becomes clearer and clearer that the role could be theirs permanently, we'll see more and more confidence.
"I can earnestly say Julie and Pinoe's message to the group is not who's going to be the next 'me.' It's 'be you and love it.' Cherish every day in the environment, compete, work hard, you never know when you're not going to have the opportunity. It's a beautiful message that we want to continue in the environment."
That was Rapinoe's message to Kilgore when she was named interim head coach after the World Cup.
"Off the field, she's going to champion everybody to champion others," Kilgore said. "Her first phone call to me when I got this job, she said, 'Twila, coach us. Coach us. Be you and coach us.' So she does that for everybody."
In her final formal news conference on Saturday, Rapinoe said one of the things that's given her peace in her decision to retire is that the "squad is in very, very good hands" with young players like Sophia Smith, Naomi Girma and Rodman leading the charge. 
And so it was sort of poetic that Rodman scored and Mia Fishel, a 22-year-old striker from Chelsea, earned her first cap on Sunday.
"I think it's actually special for both Megan to be sent off that way but also for Mia to come be next to her in the same moment," Kilgore said. "One career finishing and another starting."
"Her farewell is kind of like a donation to the new generation," said Fishel, whose favorite Rapinoe moment is her famous assist to Abby Wambach to tie Brazil in the 2011 World Cup quarterfinal.
Rapinoe's message to her teammates in the locker room before the game was to "go out and have fun with me," Fishel said. After a stressful World Cup that sucked joy out of the game, the USWNT couldn't have looked lighter, freer or happier in Rapinoe's sendoff, even if it was the end of an era. Rapinoe even painted yellow smiley faces on her finger nails for the occasion.
The USWNT's goal now is to regain its position as the world's powerhouse. Its next opportunity is coming up quickly with the Olympics less than a year away. Rapinoe won't be there physically to navigate that path, but she's already helped point her teammates in the right direction.
Plus, she says: "I'm not gonna like, go away forever. Don't worry."
Laken Litman covers college football, college basketball and soccer for FOX Sports. She previously wrote for Sports Illustrated, USA Today and The Indianapolis Star. She is the author of "Strong Like a Woman," published in spring 2022 to mark the 50th anniversary of Title IX. Follow her on Twitter @LakenLitman.
---
UNITED STATES WOMEN trending
---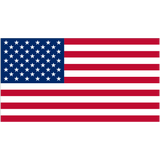 Get more from United States Follow your favorites to get information about games, news and more
---