Deion Sanders did not make any excuses following Colorado's 42-6 blowout loss to Oregon. He did make it clear, however, that the Buffaloes badly missed two-way star Travis Hunter, who is recovering from a lacerated liver he sustained in the team's win over Colorado State the previous week.
"Travis is always going to be missed," Sanders said after Saturday's game. "He's the best player in college football. How is he not missed? It's just like saying you're writing an article and your pen is missing."
That proverbial pen desperately wants to return to the field against No. 8 USC this coming Saturday (noon ET on FOX and the FOX Sports App). Sanders shared a recent text exchange he had with Hunter in a team meeting. The meeting was recorded on video by Deion Sanders Jr., who handles media for his family and the team.
"I need to play this week," Hunter's text read, as relayed by Sanders. "We need to do everything we can so I can get back on the field. I'm not taking no for an answer."
Sanders' answer was just that, however — a firm, but gentle "no." Since Hunter's diagnosis last week, the two-way standout is expected to miss three weeks, a timeframe that includes Colorado's games against Oregon, USC and the following week at Arizona State. FOX Sport's Skip Bayless reported that Hunter's liver laceration is not considered "terribly serious." Still, Sanders made it clear he is not willing to gamble a player's health in the way that Hunter would like him to.
"You ain't ready, and I care about you more than I care about this game," Sanders said in his response to Hunter. "You're going to change the game of football one day when you're healthy and ready. Your future is brighter than mine ever will be and ever was. Relax and get healthy. I love you, son."
That's high praise coming from a Pro Football Hall of Famer who also played 10 MLB seasons and is widely considered one of the greatest athletes in American sports history, but it aligns with what Sanders often says publicly about Hunter, including considering the former five-star recruit like a son to him.
Hunter's Colorado teammates were not surprised by his desire to return to the field. Sanders did not reveal which player sent the text message at first, instead asking his players who they thought the message was from.
"Travis," they answered in unison.
"How did you know that?" Sanders inquired.
"Because he's a dawg," Colorado's players answered back.
Before his injury, Hunter had been living up to his coach's high praise and his status as the consensus No. 1 overall football recruit in the class of 2022. 
Playing the vast majority of Colorado's snaps on both offense and defense, Hunter recorded 16 catches for 213 yards as a wide receiver, and nine tackles, three passes defensed and an interception as a cornerback. Hunter had been considered an early-season Heisman Trophy candidate, but his injury and a loaded crop of star quarterbacks — including his teammate, Shedeur Sanders, and next week's opponent, defending Heisman winner Caleb Williams — have further decreased the likelihood of that happening.
---
COLLEGE FOOTBALL trending
---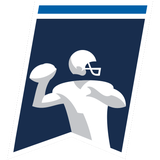 Get more from College Football Follow your favorites to get information about games, news and more
---