The last week of the MLB regular season is upon us and all eyes are on who will claim the last playoff bids — but we still have some housekeeping to do over here. 
That includes dishing out my latest team of the week, which will likely be my last for the regular season. 
So, let's take a look at which stars and young standouts shined brightest in the penultimate week of the regular season!
Catcher: Adley Rutschman, Baltimore Orioles — .440 batting average, one home run, 1.224 OPS
Rutschman certainly looks primed and ready for a playoff run for the Orioles. He's getting hot at the right time for a Baltimore team that keeps winning to hold onto its lead in the American League East and looks to be the possible favorite to win the AL outright. 
How fun is it to say that about the Orioles? When Rutschman is locked in, so is Baltimore.
First baseman: Christian Encarnacion-Strand, Cincinnati Reds — .368 batting average, three home runs, seven RBIs, .842 batting average
C-E-S! I like this guy a lot. I liked him a lot when he was called up, too. I was hoping when the Reds called up Elly De La Cruz that they'd call up Encarnacion-Strand, as well. He had nothing else to prove in the minor leagues, posting a career OPS over 1.000. 
Encarnacion-Strand had a fairly good start when he was called up, but it wasn't jumping off the page. That changed this week. 
Second baseman: Ozzie Albies, Atlanta Braves — .464 batting average, two home runs, seven RBIs, five doubles, .857 slugging percentage
Albies reached the 30-home run mark for the season this past week. It feels like everybody in that Braves lineup is going to end up getting there. 
I think Albies gets a lot of credit, but I would venture to say that he's probably the most underrated second baseman in baseball. He's hitting over 30 homers in a season and steals a bunch of bases while being a switch-hitter. I like him a lot and if you look at his Baseball-Reference page, you'll notice that he had a dip when he suffered some injuries. When he's healthy, he's clearly one of the best players at his position. 
Third baseman: Ke'Bryan Hayes, Pittsburgh Pirates — .370 batting average, two home runs, three doubles, 1.097 OPS
Hayes is one of, if not the best, defensive third basemen in the game. He rounded out his game this past week with a strong showing at the plate. We need to see a left side of the infield with Hayes and Oneil Cruz next year where they're healthy all year long. It's going to be fun. 
Shortstop: Xander Bogaerts, San Diego Padres — .407 batting average, one home run, three RBIs, 1.115 OPS
Here it is, what Padres fans wanted all season long: Bogaerts making team of the week in September with the team already eliminated from playoff contention! 
Bogaerts had a really good week, as did a few other Padres. They're probably playing their best baseball right now. It's just too little, too late for a very, very talented team. 
Outfield: Nick Castellanos, Philadelphia Phillies — .360 batting average, four home runs, 11 RBIs, 1.353 OPS
It was a great week for Castellanos, who had a lot of RBIs and homers. 
But he also made an outstanding play in the outfield this week. In the ninth inning of Wednesday's game against the Braves, he made a catch in foul territory before throwing out what would have been the winning run at home plate. 
Outfield: Aaron Judge, New York Yankees — .444 batting average, three home runs, seven RBIs, 1.556 OPS
Judge is back and healthy and hitting homers again. Obviously, it's nice to see him healthy after he battled the toe injury for a couple of months this summer. 
Like a couple of other star players on here, Judge's Yankees are eliminated from postseason contention, so he has nothing to play for beyond pride at this point. So, it's good to see one of the best players in the game and one of the faces of baseball still show out. 
Aaron Judge blasts his third HR of the night to increase Yankees' lead
Outfield: Juan Soto, San Diego Padres — .455 batting average, two home runs, nine RBIs, .556 on-base percentage
As I mentioned earlier, a few Padres players had really good performances this past week. But it's just too little, too late for them at this point in the season. Getting on base in over half of your plate appearances is still really absurd, though. 
Designated hitter: J.D. Martinez, Los Angeles Dodgers — .400 batting average, five home runs, 12 RBIs, 1.040 slugging percentage
Martinez rocked it this week. When you hit five homers and have a slugging percentage north of 1.000, you're a shoo-in for team of the week. Martinez has been huge for the Dodgers' lineup since he returned from a groin/hamstring injury on Sept. 8. He's hitting like he didn't miss a beat.
Starting pitcher: Hunter Greene, Cincinnati Reds — seven innings pitched, 14 strikeouts, one earned run, three hits, one walk
Greene punched out the world in his start against the Twins on Wednesday. His 14 strikeouts were a career high. He was still hitting 101 mph on the gun late in the game. His fastball and offspeed pitches were all working. It was just … nasty. It was fun to watch him go to work like that. 
Greene didn't have the most fortunate injury luck this season. The Reds might be sitting in a playoff spot if Greene and some of their other pitchers were able to avoid injuries this season. Unfortunately, they happen over the course of a 162-game season.
Relief pitcher: Jose Alvarado, Philadelphia Phillies — Two saves, one hold, three innings pitched, zero earned runs, five strikeouts, one hit
Here's a fun fact: I had to bunt off Alvarado during my minor-league days. He's a lefty that throws it over 100 mph, but at the time, he didn't really know where to throw it. So, it was probably the most uncomfortable at-bat that I ever had before I was told to bunt. When I was told to bunt, I pooped my pants a little bit at the plate. 
I didn't get the bunt down on the first pitch and took it for a strike. I attempted it on the second pitch, but it went foul. With an 0-2 count, I pulled back on bunting and ended up getting a hit to the left side. I survived!
Player of the week: J.D. Martinez
Hitting five homers with a .400 batting average during a week is just ridiculous. It was a great week for him as the Dodgers are gearing up for another likely deep playoff run.
[Do you want more great stories delivered right to you? Here's how you can create or log in to your FOX Sports account, follow your favorite leagues, teams and players and receive a personalized newsletter in your inbox daily.]
Ben Verlander is an MLB Analyst for FOX Sports and the host of the "Flippin' Bats" podcast. Born and raised in Richmond, Virginia, Verlander was an All-American at Old Dominion University before he joined his brother, Justin, in Detroit as a 14th-round pick of the Tigers in 2013. He spent five years in the Tigers organization. Follow him on Twitter @BenVerlander.
---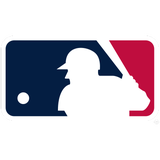 Get more from Major League Baseball Follow your favorites to get information about games, news and more
---