Jaguars tight end Evan Engram stood in the locker room after Sunday's humiliating loss to the Texans, surrounded by reporters and microphones, and shook his head as he spoke. A wry smile even slipped. 
He'd been asked if he was worried that there was a sense in the locker room, amid the 1-2 start, that since the team was able to turn it around last year — going from 3-7 to AFC South champion and a wild-card playoff win — it would be able to do it this year. That the Jaguars still had time. That they shouldn't be worried because of what they've done in the past. 
"That's the thing," Engram started, "we're hanging on too much to last year. That's over. It's a long football season. That's all we know right now."
Presence like that is what the Jaguars need more than anything. 
They've looked like a team that bought into its own preseason hype — into what its talented offense should be, a preordained label as an AFC contender this season. The Jags have looked like a team unaccustomed to outside expectations, which is exactly what they are. Before last season, Jacksonville had one playoff appearance in 14 years. It was a franchise defined by low standards and dysfunction pre-Doug Pederson.  
The second-year coach acknowledged that the Jaguars seem to be pressing, which is one reason to explain their maddening inconsistency — the "flashes of excellence and brilliance and then a setback," as Pederson puts it. In each of Jacksonville's three games this season (even in Week 1 at the Colts, when the Jaguars scored 31 points), the little details have been a pitfall. 
According to Pro Football Focus, Jacksonville receivers have nine drops this season, including a team-high four by Calvin Ridley, who's supposed to be the No. 1 receiver. The Jaguars have lost 15 expected points because of drops so far in 2023, the most points lost from drops through three weeks since at least 2019, according to TruMedia. 
In Sunday's loss to the Texans, they continued to shoot themselves in the foot. 
Like early in the first quarter, when Ridley dropped what would've been a 30-yard touchdown. Later in the period, quarterback Trevor Lawrence leaned a bit too far forward on a third-and-2 handoff near midfield to Travis Etienne Jr., tripping the running back and leading to a stuff, forcing a punt. In the second quarter, there was an illegal-use-of-hands penalty on right guard Brandon Scherff that negated a fourth-down conversion from Lawrence to Ridley in plus territory, also forcing a punt. 
"I think that's real," Pederson said Sunday of the team pressing. "I've been around this game to know you can't live in the past or you're going to fail in the future. We've just got to focus one day at a time. We've got to get better each day. We can't worry about next week or the week after. We can't worry about the London trip coming up. We've just got to focus in on the week at hand. That part of it starts with me and making sure that the guys are hearing that message loud and clear from me. I'll make sure that they get that message." 
It's been one thing after the other for the Jaguars offense to start the season, but Sunday marked a new low, with the other two phases of the ball — defense and special teams — faltering, too.
Special teams was a disaster, giving up an 85-yard kick return touchdown to a 255-pound fullback and missing two field goals, including having one blocked. Jacksonville's defense gave up plays of 46 and 65 yards to rookie wide receiver Tank Dell. The unit failed to register a sack on rookie quarterback C.J. Stroud, despite the fact that Houston was missing four starting offensive linemen and the fact that the No. 2 overall pick had been sacked a league-high 11 times entering Week 3. 
Inaction from Pederson and general manager Tent Baalke this offseason has played a part in their pass-rush failures. Everyone knew the pass rush was an issue, but the Jaguars didn't sign any free-agent pass rushers of note. They lost Arden Key to the divisional-rival Titans. All Jacksonville did was draft Louisville's Yasir Abdullah in the fifth round and re-sign Dawuane Smoot, who remains on PUP recovering from an Achilles injury suffered late last season. 
The Jaguars banked on the ascension of Josh Allen and Travon Walker, the No. 1 overall pick in last year's draft. Since combining for four sacks in the season opener, they have zero in the past two games combined. Jacksonville is pressuring opposing quarterbacks on just 29.3% of dropbacks, sixth-worst in the league, according to Next Gen Stats. 
"You can maybe point to several things, but we have to do better," Pederson said Sunday when asked about the pass rush. "We have to do better. It starts upfront. It starts with the offensive line on offense. It starts with the defensive line on defense. I'm going to say this again: We need to coach better. We need to play better. We need to execute better. Whether we are reading our press clippings, we need to get out of our own way right now. We need to evaluate ourselves, beginning with me. We have to figure out how to win a game." 
[Do you want more great stories delivered right to you? Here's how you can create or log in to your FOX Sports account, follow your favorite leagues, teams and players and receive a personalized newsletter in your inbox daily.]
With a Super Bowl-winning coach, the majority of starters from last season and a talented cast of personnel, the Jaguars have what they need to turn this around, to maximize their potential. 
But the only expectations they should be focused on is getting out of their rut. 
"That's the thing, man," Allen said Sunday. "We were expecting things to happen, but in reality, we have to make it happen.
"I'm ready to work. Come into work. We work in practice. We prepare. We come and execute. That is what's going to get us a win. Not expectations. … We're a grimy team, and we're going to play like that starting here on out."
Ben Arthur is the AFC South reporter for FOX Sports. He previously worked for The Tennessean/USA TODAY Network, where he was the Titans beat writer for a year and a half. He covered the Seattle Seahawks for SeattlePI.com for three seasons (2018-20) prior to moving to Tennessee. You can follow Ben on Twitter at @benyarthur.
---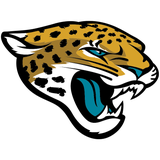 Get more from Jacksonville Jaguars Follow your favorites to get information about games, news and more
---