The play has become virtually unstoppable. It is so simple and so obvious, yet it's still incredibly effective. Some argue that it's become so automatic that it's really unfair, even if it doesn't violate any NFL rules.
By now, the Philadelphia Eagles have heard all the commentary and complaints about their "Tush Push" play — their version of the quarterback sneak, where Jalen Hurts gets an extra shove from his teammates in his quest to pick up extra yards. They know some teams tried to get it outlawed during the offseason and are likely to try again.
Their reaction is mostly to shrug their shoulders and smile, because they know two truths about the NFL's most infamous play. One is that no team has been able to run it as well as they do. 
The other is that no defense has figured out how to stop it yet.
"There is clearly a talent to it that our guys have, because maybe it's automatic right now for the Philadelphia Eagles, but it's not automatic around the NFL," Eagles coach Nick Sirianni said last week. "I get that some people are complaining about it, but stop it. Stop the play."
So far, they can't, which is the main reason why the "Tush Push" — or the "Brotherly Shove," as Sirianni prefers to call it — has become the subject of a hot debate around the league in recent weeks. It's perfectly legal and has been since 2005, when the NFL changed the rule that prohibited offensive players from pushing another player forward. The Eagles took advantage of that and were successful running it 37 of the 41 times they tried it last season.
There were so many complaints from opposing coaches about their tactics, though, that the NFL's Competition Committee discussed banning it in their annual meeting at the scouting combine in Indianapolis. But they did not propose a rule change for the NFL owners to vote on in March.
Until they do, the Eagles won't stop doing what they do, whether the rest of the league likes it or not. In short-yardage situations, they line up with Hurts under center, leaning forward and telegraphing the coming quarterback sneak. Two players are usually in close quarters behind him — often tight end Dallas Goedert and a running back. When Hurts takes the snap, he lunges forward behind center Jason Kelce, while Goedert and friends lean in and push him from behind.
There is no doubt that the push gives Hurts and extra boost, but it's not the only thing that makes the play successful. Hurts has powerful legs — he can reportedly squat more than 600 pounds. And he's pushing behind a surge from the best offensive line in the league.
"Yeah, not everyone has Jason Kelce, Landon Dickerson, Cam Jurgens," Sirianni said. "Not everybody has Jordan Mailata. Not everybody has Lane Johnson on the other side. Not everybody has that type of quarterback.
"We noticed that last year when people were making maybe some big deals about it, there are a lot that are unsuccessful."
That's true. Just this season alone, the Indianapolis Colts, the Jacksonville Jaguars, the Chicago Bears and the New York Giants have run their versions of the tush push to varying degrees of success. But without the strong offensive line it can't be as effective, even if some quarterbacks have a bigger tush to push.
"If we need a yard, we're going to get a yard with our O-line," Goedert told the Associated Press after the game on Monday night. "Jalen is going to fight for it."
The Eagles aren't the first team to try to give their ball carrier an extra boost from the rear, especially in short-yardage situations. But no team has ever made it such a staple of their offense the way the Eagles have. Sirianni wasn't even sure who came up with the concept or how they added it to their offense.
But he did remember where he thinks he and his coaches saw it first: in a 2005 game between USC and Notre Dame in South Bend, Indiana. The Irish were leading 31-28 with seven seconds remaining, but the Trojans had the ball at the Notre Dame 1. The quarterback, Matt Leinart, called a quarterback sneak, but was hit by a wall of defenders and bounced back towards the 2.
That's when Reggie Bush ran in at full speed and shoved Leinart into the end zone to give USC the win. And just like that, the "Bush Push" was born.
Whether that's what triggered the idea for the Eagles, Sirianni wasn't sure. "I don't know what the origin is," he said. "Except for when it works, we just keep rolling with it."
The more it works, the more controversy it seems to dredge up.  Former NFL cornerback Richard Sherman pointed out that the push is only legal for offensive players. "The NFL literally banned defensive players from pushing other players into the offensive formation on FG and PATs because it was a 'Health and safety issue,'" he tweeted. "But now it's ok because it benefits the offense?"
Many of the detractors say that the play simply isn't a "football play" – that it's more like rugby. Others believe that it's simply unfair, that the push from behind never should have been legalized in 2005.
"I would personally like to see it eliminated, not just because they run it better than anybody–although they do run it better than anybody — but I don't think that's a football play," said Washington Commanders defensive coordinator Jack Del Rio. "I think it's a nice rugby play and it's not what we're looking for in football."
"This whole 'Tush Push' thing has been a huge controversy, but I really don't have thoughts on the play or people's opinions on the play," said Eagles offensive coordinator Brian Johnson. "The bottom line is we try to put our players in the best position possible, and that play has been an advantage for us. It has been a weapon for us over the course of the last year and a half."
Johnson also pointed out that the Eagles aren't the first team to turn the quarterback sneak into an unstoppable weapon. For years, Tom Brady was nearly automatic in short-yardage situations for the same reason that Hurts is. He was an expert at finding the creases in the defense and he got a huge push from the Patriots' offensive line.
"I remember as a young teenager watching Tom Brady run it against the Ravens on a huge fourth down conversion," Johnson said. "When we were at Florida, we used to call quarterback sneak 'Brady' because we saw him do it a bunch. That play has been run for probably as long as the game's been around. Fortunately for us, we have a great group of guys who can execute it at a high level."
Of course, the difference is Brady didn't get pushed from behind, even after the rules were changed to allow it. That's the real source of the controversy: Would the Eagles' sneak be as effective if two people weren't shoving Hurts by his butt? There are also complaints that Eagles players — particularly Goedert — sometimes pull Hurts forward more than they push him, which is still against the rules.
In fact, on a Tush Push touchdown on Monday night in Tampa, Goedert admitted to the Associated Press, "I was yanking him for sure. They say you can't pull, but I was behind him."
Not everyone agreed with that assessment, but he wasn't penalized. The line between pushing and pulling also tends to be very fine.
Regardless, NFL teams clearly haven't figured out a good way to stop the play yet. Recently, teams have begun sending more defenders flying over the top of the pile in an effort to get over the offensive line and to Hurts before he can be pushed forward.
That strategy was endorsed by former NFL quarterback Chris Simms, who said on Pro Football Talk Live that he'd go even further than that.
"If I was a defensive coach, I'd be going 'Go headhunting on the quarterback. Let him have it,'" Simms said. "'Dive over. Go crazy. Try to kill the quarterback.' That's what I'd do. You know I don't mean 'kill', but make him pay. Make him think twice about it."
Hurts noted this week that he heard that comment and laughed it off. He otherwise didn't have much to say about the controversial subject. He credited the success of the play to "those big guys up front". And his only thought on those wanting to ban the play was "We're the only people that's doing it as well as we are."
That is true, and it's probably why so many are complaining. If other teams could master it too, the calls to ban it would die down.
The Eagles, though, think the complainers are focusing on the wrong part of the play. It's not the push that makes it work, as far as they're concerned. It's the players that run it.
"Our players make it work, right?" Sirianni said. "It's about those guys up front. It's about Jalen.
"I think we would be pretty successful without the push," Sirianni added. "But we're just pushing them sometimes to give that extra thump."
Ralph Vacchiano is the NFC East reporter for FOX Sports, covering the Washington Commanders, Philadelphia Eagles and New York Giants. He spent the previous six years covering the Giants and Jets for SNY TV in New York, and before that, 16 years covering the Giants and the NFL for the New York Daily News. Follow him Twitter at @RalphVacchiano.
---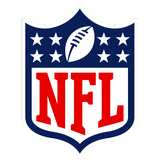 Get more from National Football League Follow your favorites to get information about games, news and more
---