Travis Kelce and Taylor Swift have not yet officially confirmed they are dating. But the music megastar made waves across sports and pop culture when she appeared at Arrowhead Stadium in Kelce's suite and cheered when the All-Pro tight end scored a late touchdown.
If Kelce and Swift do decide to make their relationship official, they will be just the latest in a long line of superstar athletes and musicians in high-profile relationships. 
[FOX Sports Insider: Why even Chiefs haters can root for Taylor Swift and Travis Kelce]
Some of those relationships have resulted in marriage and children. Others simply remain in the cultural zeitgeist as a "remember when…?" moment. 
Either way, Kelce and Swift could have plenty of A-List company.
Here are some of the most famous athlete-musician relationships of all time.
David and Victoria Beckham
David became one of the world's most recognizable athletes in the 2000s, making his name starring for two of the biggest soccer clubs in the world — Manchester United and Real Madrid. He then helped permanently transform the face of American soccer by leaving Europe for the Los Angeles Galaxy in 2007.
Victoria rose to music stardom as a member of the Spice Girls, a British all-girl pop group with over 105 million record sales. They won three American Music Awards, four Billboard Music Awards, and three MTV Europe Music Awards. Their debut album "Spice" has sold over 23 million copies. 
David and Victoria have the longest-tenured relationship on this list — they started dating in 1997, were engaged in 1998 and married in 1999. Victoria left music to become a fashion designer, while David now co-owns Inter Miami, which successfully recruited Lionel Messi to the MLS last summer. The couple, who have four children together, attended several of Messi's first Inter Miami games together this past summer.
Alex Rodriguez and Jennifer Lopez
Alex is a 14-time All-Star selection, three-time American League MVP, two-time Gold Glove winner, 10-time Silver Slugger winner, 2009 World Series Champion and ranks fifth all-time in MLB history with 696 home runs. He is now a co-owner of the Minnesota Timberwolves and appears as a studio analyst for MLB on FOX alongside former New York Yankees teammate Derek Jeter and longtime friend David Ortiz.
Lopez, a successful actress and singer also known as "Jenny from the Block," is a two-time Grammy Award nominee and six-time Billboard Music Award nominee. Her music has 80 million record sales with 15 billion global streams.
Rodriguez and Lopez started dating in February 2017 and got engaged two years later. They ended their engagement in April 2021.
Russell Wilson and Ciara
Wilson became a nine-time Pro Bowler and Super Bowl champion with the Seattle Seahawks before getting traded to the Denver Broncos in 2022. Though he has struggled thus far in Denver, Wilson remains one of the most recognizable athletes in the NFL.
Ciara is one of the most successful pop artists of her generation, with over 50 million records sold globally and over seven billion Spotify streams.
Wilson and Ciara started dating in early 2015 and got married in July 2016. They have two children together and are expecting a third. Wilson is also the stepfather to Ciara's son from her past relationship with rapper Future.
Gerard Piqué and Shakira
Piqué spent the majority of his career playing for his native Barcelona, spending most of his time with the club alongside Messi. At Barcelona, he won eight La Liga titles, seven Copa del Rey titles, and three Champions League titles. He is widely considered one of the greatest center backs of his generation.
Shakira is a global music superstar with over 125 million albums sold, the most of any female Latin artist. She is a five-time American Music Award winner, three-time Grammy Award winner and 12-time Latin Grammy Award winner.
Piqué and Shakira met when he appeared in the music video for the promotional song she made for the 2010 FIFA Men's World Cup. They have two sons together, but split in 2022 shortly before Piqué retired from soccer. In January 2023, Shakira released a song dissing Piqué for his alleged infidelity when they were still together.
Derek Jeter and Mariah Carey
Jeter is one of the most famous Yankees of all time. He is a Hall of Famer, 14-time All-Star, five-time World Series champion, 2000 World Series MVP and five-time Gold Glove and Silver Slugger Award winner, spending 20 years as the Yankees' starting shortstop. In 2023, he joined Rodriguez and Ortiz in the FOX Sports family as an MLB studio analyst.
Carey is a five-time Grammy Award winner, 15-time Billboard Music Award winner and 10-time American Music Award winner who has sold over 220 million records globally.
The two had a brief but well-publicized relationship in the late 1990s, and Carey wrote a song bout their first kiss. Jeter dated several other celebrities, including singer Joy Enriquez, before marrying model Hannah Davis in 2016.
Matt Kemp and Rihanna
Kemp was a three-time All-Star with the Los Angeles Dodgers, reaching the pinnacle of his career in 2011 when he narrowly lost out on the National League MVP Award to Ryan Braun despite leading the N.L. in home runs and RBIs.
Rihanna is one of the most recognizable musicians in the world, with over 300 million records sold. She is a nine-time Grammy Award winner, 12-time Billboard Music Award winner, 13 American Music Award winner. Her last major public performance came as the halftime show headliner of Super Bowl 57 in 2023, where she also revealed that she was pregnant. She gave birth to a son in August 2023, her second with boyfriend ASAP Rocky.
Rihanna and Kemp dated briefly in 2010.
Romelu Lukaku and Megan Thee Stallion
Lukaku is one of the most recognizable active soccer players in the world, with 225 goals in a club career spanning several top English Premier League and Italian Serie A teams. He is also fith all-time in Belgian national team history with 110 appearances.
Megan is currently one of the most popular female artists, having sold over five million album units in the U.S., and is a two-time Grammy Award winner. 
Like Swift and Kelce, the two have not officially confirmed they are dating, but have been seen in public together.
Enrique Iglesias and Anna Kournikova
Kournikova was one of the most recognizable tennis stars in the world at the height of the career, reaching No. 8 in the female world tennis rankings in 2000. She was a particularly good doubles player, and won the Australian Open doubles title in 1999 and 2002. However, her prime was cut short as she retired from competitive tennis in 2003 due to injury
Iglesias is one of the most well-known Latin singers of all time with over 170 million albums sold worldwide, 27 No. 1 singles on Billboard's Hot Latin Song Chart and 10 World Music Awards. He has won Favorite Latin Artist eight times at the American Music Awards, the most of any artist ever in the category.
Kournikova and Iglesias started dating in 2001 and have been together ever since. They have three children.
Kyrie Irving and Kehlani
Irving is one of the most skilled players of his generation. He was the first overall pick in the 2011 NBA Draft and won an NBA title alongside LeBron James with the Cleveland Cavaliers five years later. He is an eight-time NBA All-Star.
Kehlani is an R&B singer who has been nominated for two Grammy Awards, with 14.3 million monthly Spotify listeners.
The two dated briefly in early 2016, punctuated by a long Valentine's Day message from Kehlani to Irving on Instagram. However, when rapper PARTYNEXTDOOR made social media posts the next month claiming that Kehlani was cheating on Irving with him, the Cavaliers star clarified they were no longer together.
Naomi Osaka and Cordae
Osaka may be the most recognizable women's tennis player on the planet currently, and for good reason. She is a two-time Australian Open champion, two-time U.S. Open champion and in 2018, became first Japanese woman to win a Grand Slam. She has been dating rapper Cordae, who has 9.3 million monthly Spotify listeners, since 2019, and the two welcomed their first child together in 2023.
---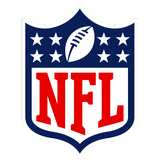 Get more from National Football League Follow your favorites to get information about games, news and more
---