Portland Trail Blazers star Damian Lillard joining Giannis Antetokounmpo in Milwaukee has made the Bucks the Beasts of the East in most NBA scouts and executives' minds — for now.
But there is one more shoe to drop in the aftermath of the blockbuster deal. Make that a Jrue.
While the news of Lillard going to the Bucks in a three-team trade focused on how and why Milwaukee overtook Lillard's preferred destination, the Miami Heat, there is a far bigger question that rival teams are eager to have answered:
Who gets All-Star and five-time All-Defensive point guard Jrue Holiday?
For now, he is reportedly headed to the Blazers. But indications are that Portland, with its youth movement in full swing, is looking to deal the 33-year-old for some combination of young talent and draft picks. The teams that have at least discussed making a bid for him, according to several league sources, are the Heat, Philadelphia 76ers, Boston Celtics and LA Clippers. And as much as Lillard, a seven-time All-Star and seven-time All-NBA selection, has strengthened Milwaukee's title hopes, there are those in the league who believe where Holiday lands could offset whatever added value Lillard might bring. 
[Damian Lillard to Bucks: Grading and debating the massive three-team trade]
"Holiday," one Western Conference scout said, "is a must-have for any team that aspires to contend for an NBA championship.  Not only is he one of the best two-way players in the league, he is also one of the best culture guys."
And while Holiday would certainly provide an upgrade to all four teams listed, the scout saw one that would be the clearest threat to the Bucks: the Celtics. Not only because of how Holiday would match up against Lillard, but how he would fit in with Boston's young core. He viewed Holiday as an equal to Marcus Smart, a former defensive player of the year who Boston dealt to the Memphis Grizzlies earlier this summer, with a less abrasive leadership style.
"He is the Celtics' antidote for Lillard," the scout said, "a player who can challenge Damian's offense, and make him work defensively, one of DL's weak points. His quiet leadership by example will grate less on Boston's sensitive young superstars than Marcus Smart's more aggressive style.  
"Joining the Celtics' roster would elevate them to Milwaukee's biggest hurdle for advancing out of the East."
Especially if Holiday can replicate what he did against Lillard five years ago for the New Orleans Pelicans. That's when the bigger, stronger Holiday averaged 28 points and helped limit Lillard to 18 points on 35 percent shooting as the sixth-seeded Pelicans upset the third-seeded Blazers by sweeping them out of the first round. 
A rival Eastern Conference assistant coach also believes the Celtics have the richest reservoir of resources to acquire him. They own all of their future first-round picks, along with a protected 2024 first-round pick from the Golden State Warriors and a slew of second-round picks. None of the other interested teams have that kind of draft stockpile. "Boston has the most attractive stuff to offer," he said. 
Opinions varied as to which team needs him the most. After missing out on Lillard and losing two starters to free agency — Gabe Vincent and Max Strus — one Western Conference executive pointed to the Heat. But he agreed that the Celtics pose the biggest threat.
"Miami needs him the most or they're irrelevant this season," he said. "Boston moves into a tie or the lead with Milwaukee as favorites if they get him."
The Western Conference scout isn't convinced the Heat culture fits Holiday's quiet personality.  
"Miami could make as much progress with Jrue as with Damian, but Jrue is not a Heat type," he said. "He is a laid-back type who would find the uber-Heat intensity more than he wants."
The most popular pick for team-that-needs-him-most was the 76ers, which would be a homecoming for Holiday, who spent his first four seasons there before then-GM Sam Hinkie began the infamous demolition dubbed "The Process," dealing the 22-year-old All-Star to New Orleans for rookie Nerlens Noel and a future first-round pick. One of the rumored deals, a league source said, would be another three-team swap, this one sending Holiday to the 76ers, disgruntled Sixers guard James Harden to the Clippers and a combination of picks and young talent from the Clips and Sixers to the Blazers.
"In Philly, he saves the 76ers from confronting the issue of trading [Joel] Embiid and rebuilding their franchise," the Western Conference scout said, referring to the league's reigning MVP, who hinted this summer at possibly looking to leave Philadelphia. "A Holiday-Tyrese Maxey backcourt could be one of the best in the NBA."
An Eastern Conference scout agreed: "I see Jrue fitting in the best there because they really don't have many, if any, two-way players. I just think he could really make a difference on that roster."
While one league source said the Clippers appear to have the most interest in Holiday, the consensus among all the scouts and executives was that the health of incumbent stars Kawhi Leonard and Paul George is too tenuous to view them as legitimate title contenders.
"Frankly, I think their window has closed," the Western Conference scout said.
The Bucks' window, meanwhile, should remain open as long as Antetokounmpo, the two-time league MVP, is in Milwaukee. The Western Conference executive said it would be "an insane bet" for Bucks GM Jon Horst to acquire Lillard without some assurance from Antetokounmpo that doing so means he'll stay. 
But no one knows Holiday's value better than Antetokounmpo. "He blessed me with a f—ing championship," Antetokounmpo said. "This guy is my brother for life, and it's always going to be like that."
Maybe. But depending on where Holiday plays this season, he could be more than a brother. He could also be a roadblock to another championship.
Ric Bucher is an NBA writer for FOX Sports. He previously wrote for Bleacher Report, ESPN The Magazine and The Washington Post and has written two books, "Rebound," on NBA forward Brian Grant's battle with young onset Parkinson's, and "Yao: A Life In Two Worlds." He also has a daily podcast, "On The Ball with Ric Bucher." Follow him on Twitter @RicBucher.
FOLLOW
Follow your favorites to personalize your FOX Sports experience
---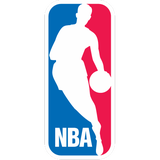 Get more from National Basketball Association Follow your favorites to get information about games, news and more
---