Last weekend's college football slate was one for the books. We had six ranked matchups in Week 4, highlighted by No. 4 Ohio State's dramatic win over No. 11 Notre Dame in South Bend.
Usually, there's a bit of a letdown in the following week, but not this time. 
We've got some really intriguing, highly-anticipated matchups on deck in Week 5. I'll be on the call for No. 8 USC against Colorado this week as "Big Noon Kickoff" makes its way back to Boulder on Saturday. 
Here's a look at what to expect in three of the biggest games on Saturday.
No. 8 USC vs. Colorado (Saturday, 12 p.m. ET on FOX and the FOX Sports app)
Colorado is a three-touchdown underdog for the third time this season, but this time it's in Boulder after upsetting TCU in Week 1 before getting absolutely destroyed at Oregon last week. 
I can't wait to see how this Colorado team responds after it was embarrassed by an excellent Oregon team last week. In fact, the more that I watch that game on film, the more I'm impressed with Oregon. That team knew it was better than Colorado and proved it.
Now, USC is coming to town. I like to talk about styles and how team's strengths and weaknesses match up with the opponent. This game is fascinating because there are some weaknesses for USC that match up with Colorado's strengths. On the flip side, there are weaknesses with Colorado that line right up with USC's strengths. 
First and foremost, you've got to know that USC is absolutely rolling offensively. This is the best offense in college football, led by quarterback Caleb Williams. I love Washington's offense, but USC's is just a bit more balanced. So, I get the sense that Lincoln Riley's bunch is more suited to play at a high-level week over week because it's not totally reliant on the passing game. USC has the nation's No. 1 scoring offense with 55 points per game as it rolls into Boulder to face a Colorado team that has given up at least 35 points in three of its first four games this season. 
So, this is clearly right in USC's wheelhouse. Colorado will also be without its best defensive player for the second straight game, as Travis Hunter is still dealing with a lacerated liver. That's a problem. They were unable to get pressure on Bo Nix and their inability to cover led to a lot of open receivers getting free, helping Oregon run the ball, too. That's something that I thought Colorado wasn't going to be great with this year, and now, they're going up against a team that runs the ball as well as anybody. 
Something that I've loved about Riley's offenses is that he really leans into having a dominant run game, unlike some other air raid offenses. USC's run game has been dominant this season, ranking second in the nation in yards per carry (6.9). This offense is every bit as equal, if not superior, to any of the offenses that Riley had at Oklahoma, no matter which Heisman quarterback it had under center.
And Riley probably has a better quarterback now at USC than he did at Oklahoma. Williams is a generational talent. He can control the game from the pocket. He can get loose. His game is the standard in college football right now. It's hard to explain how good this guy actually is. What I love about the way that he plays is that he can beat you in the pocket by controlling the game with his mind and timing. He can really beat you once he leaves the pocket, and that's where he becomes even more dangerous. He's an above the Xs and Os player both inside and outside the pocket, and once he leaves, his superpower arrives, which is his ability to throw with velocity and accuracy. He's the best quarterback I've seen in college football in a long, long time.
Defensively, there are some concerns for USC, especially if you watched the Arizona State game. When you talk about USC, you have to mention its tackling issues as it allowed Arizona State to pick up way too many first downs after a few players would make contact. This is where Colorado can hurt USC and why it had success against TCU — its ability to make TCU miss in space. So, if I'm a Trojans fan, that's my one concern for this week. 
Having said that, USC's defense is definitely different from what it was a year ago. The Trojans have gotten so much pressure on the quarterback this season, doing it without an aggressive, go-for-broke style schematically. They are No. 1 in the country in pressure rate on non-blitz plays, getting pressure on 48% of their non-blitz plays. That doesn't inspire a lot of confidence for Colorado. Shedeur Sanders has been sacked a nation-high 22 times and think about what he dealt with against Oregon, who got constant pressure in his face. That was a stark difference compared to what Colorado faced in its first three games of the season. 
In order for Colorado to stay close in this game and to give Sanders (who I think is one of the most clutch players in the game) a chance to win it, it needs a great game plan. Offensive coordinator Sean Lewis' game plan and the unit's execution for Saturday has to be similar to what it was against TCU. That means getting the ball out quickly to your top playmakers and out in space, so you can attack USC's main defensive weaknesses. 
Colorado tried to take that approach against Oregon last week, but Sanders wasn't great early on in that game. He has to play amazing in order for Colorado to keep it close.
No. 24 Kansas vs. No. 3 Texas (Saturday, 3:30 p.m. ET)
If you've listened or read me for any amount of time, you'd know that I'm high on head coach Lance Leipold and his Kansas squad. I'm a fan of QB Jalon Daniels. When he's on the field, this is a good football team. Defensively, I think they're better than people realize, even though they did not do a good job against this Texas team last year, but that was because the Longhorns had Bijan Robinson. 
Is this going to be a Texas team that plays to its level of competition or to its standard? Last week, it played to its standard against Baylor. I think it'll do that more often this year because it's strong at the line of scrimmage, so it's more about effort, strength and discipline upfront. The Longhorns are good and consistent on defense, which will allow them to play more consistently on a week-to-week basis. 
That's why I also have Texas as one of my above-the-line contending teams. This team has a lot of skill, but they're built more soundly at the line of scrimmage, reminding me of the '04 and '05 Longhorns teams more than any other Texas teams since then.
As for Kansas, Daniels has played well in the three games after missing the season-opener. Kansas can run the ball well and had a strong defensive performance last week against BYU, giving up just nine yards on 22 carries. 
While this would be an upset, this Kansas team has something to it. I'm going to see how they react early to Texas' run game. That run game for Texas rushed for over 400 yards in last year's matchup and that's where this game will be won or lost. Daniels doesn't get a chance unless Kansas' defense can prevent Texas from owning the line of scrimmage. If Texas owns the line of scrimmage, then it's over for Kansas. 
Texas is a 16.5-point favorite for this game. That's a big number, but I'm starting to believe in these Longhorns. 
No. 2 Michigan vs. Nebraska (Saturday, 3:30 p.m. ET on FOX and the FOX Sports app)
Remember the last time Michigan was in Lincoln? That was a great game. In a lot of ways, Nebraska should've won that game, but Michigan escaped late to take the matchup in 2021. 
This is a different scenario. I'm more confident in this Michigan team than that team. I also feel less confident about this version of Nebraska than the 2021 version of it. 
Michigan is like a boa constrictor — moving slowly and confidently, knowing once it gets you in its grasp, it's over. It's just a matter of time before it eats and kills you. That's how Michigan plays. 
Last week, Rutgers scored on the opening series, and we were like, "Oh, maybe Rutgers has something?" Michigan wasn't necessarily dominant over the next quarter and a half of that game, but the Wolverines never panicked. Michigan knows it's eventually going to win by slowly moving in and squeezing the life out of its opponent. That's what it does. 
Michigan's so confident in its style, relying on its defense and offensive line. Those two areas typically don't have bad days. Similar to the point I made about Texas, when you're built on skill and scoring, you're banking on execution, detail, timing and rhythm. Those things can have a bad day. When you've built on strength, toughness and effort, those things typically don't have a bad day. That's why great defenses rarely get beaten by bad teams. 
That's why Michigan has been so consistent over the last few years. It has the No. 1 scoring defense (5.8 points per game) and hasn't allowed more than seven points in a game this season. It can run the ball, knowing that its body-blow style will eventually pay dividends. That style is why Alabama and Georgia never lose to bad teams. 
Nebraska doesn't have much of a chance in this game because of that. Generally, Michigan doesn't lose to average or bad football teams. You've got to really have the ability to threaten them with your offense and make them panic to get them out of their mold, like TCU did last year. 
Now, Nebraska has won its last two games after making a quarterback change. QB Heinrich Haarberg has been a real run threat for the Cornhuskers in his two starts, but he hasn't thrown the ball very well. He rushed for 109 yards in his first start and 157 yards last week. The key part, though, is that Jeff Sims was a turnover machine in the first two games. Haarberg has not been that, turning the ball over just once.
On the flip side, Nebraska has a good run defense, too. It'll be Michigan's toughest test so far in that regard as Nebraska's run defense is second in the country, allowing just 46 yards per game on 1.8 yards per carry.
It might not be easy sledding for Michigan. Nebraska needs to shorten the game and keep Michigan's offense off the field, hoping to get it to panic. It wouldn't shock me if Nebraska was closer to covering that 17.5-point spread. 
[Do you want more great stories delivered right to you? Here's how you can create or log in to your FOX Sports account, follow your favorite leagues, teams and players and receive a personalized newsletter in your inbox daily.]
---
COLLEGE FOOTBALL trending
---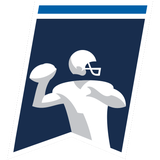 Get more from College Football Follow your favorites to get information about games, news and more
---