BOULDER, Colo. – The lives of Michael Irvin and Deion Sanders have been intertwined since they were teenagers growing up in Florida. They have shared the national spotlight in America's most popular sport for nearly as long.
They battled against each other in several classic Miami–Florida State meetings that often played a role in one or the other winning a national title. They won Super Bowls at the expense of each other and, eventually, together as teammates on the Dallas Cowboys. A third act in the media came about as the result of each directly supporting, encouraging and even coaching the other as they embarked upon a new endeavor. 
Such a bond, which they will not shy away from calling a friendship that extends into brotherhood, was on full display Friday morning in Boulder on the set of "Undisputed." The shared experiences and memories from decades together came flooding back for both Prime and Playmaker, delivering a remarkable moment of reflection on the path to this point on the eve of Sanders facing his greatest challenge as head coach of the Colorado Buffaloes with No. 8 USC in town for a Big Noon Saturday matchup (coverage begins at 10 a.m. ET on FOX and the FOX Sports app).
"They cried real, legit tears. Not for the cameras, not for anybody. For themselves," host Skip Bayless recounted to FOX Sports after the show. "It allowed them a moment because I just happened to open the right door. I don't know if off camera someplace where they would be socializing or whatever that they would do exactly that because you'd never really have a cause to do that. And all of a sudden, they had a reason to share their deepest feelings for each other.
"This had nothing to do with sports, this was about real life. People with deep connections and deep feelings and respect for each other. I don't know how you could ever, in my career, do better than that."
Irvin, who does not shy away from conveying his feelings visibly, was just as surprised as anybody that he eventually found himself hugging and crying along with his former teammate in front of a national audience on FS1. 
"Deion is not an 'emotions showing to the public' kind of guy like that," Irvin said. "He's always strong and you rarely get to see him. I didn't expect him to show it today."
Yet he did, unveiling to many a side of Sanders that's rarely seen despite having a college football program that has more cameras pointed at it than any other in the country. 
"People question all of my support, but he's one of my best friends," said Irvin, who gave the team a fiery speech during practice this week. "Out of all the times this man has followed me to places that he shouldn't have been in to come and get me – are you telling me I shouldn't support him now? We've been through some real valleys."
Bayless reported on many of those headline-generating stories while covering both Hall of Famers up close as a Dallas columnist at the time. He understands their dynamic and noted that when Sanders walked into a locker room of the Cowboys whom he had just beaten in the NFC title game the year prior while with San Francisco, the generational cornerback smartly took a backseat to the wide receiver he put reps against on a daily basis so as not to rock any boats. 
Such an innate ability to understand the bigger picture not only leads to moments like Friday's show but also speaks to why Sanders has helped author one of the great turnaround stories in college football this season. 
"It's fairy tale real to me. It's not smoke and mirrors, it's legit. He had to go in there and make some tough decisions," Bayless said. "What I love about Deion is he's very old school, very traditional, very conservative in his beliefs and coaching. Yet he's viewed as this interloper outsider, some star athlete who's doing it his way. No, he's really doing it the old ways, the way all the rest of them do it except he's the best interview in sports. So he's bringing an entertainment angle to it that all the good old boy coaches can't because they work at saying as little as possible to the media while Deion just gushes."
[Colorado is at its best when things are 'personal,' says Deion Sanders]
For all the outside – and often negative – perception of Sanders the coach, Irvin said his greatest attribute with a headset on may be the one he has in common with former Cowboys coach Jimmy Johnson in the way he approaches things with his program.
"The discipline. People only see discipline in a narrow form in a way they want to see discipline. People used to say it about the University of Miami, 'Oh, they're so undisciplined.' But we won 58 straight home games, I don't think it's possible to be undisciplined," Irvin said. "Just because we didn't act the way you wanted when we won, it takes discipline to win. That's the line. When people look at Deion and say, 'That's just all flash,' you can't have success without discipline.
"Deion is focused a lot on that talent up – how you think, how you see things. That's the sign of a great coach. Not just working the shoulders down, but working the shoulders up."
Bayless agreed.
"This man is rare. Deion is one of those few humans who is one of one," Bayless said. "I never bet against him on the playing field or in life because when he decides to do something, it's going to work. When he does decide, everything he touches seems to turn to gold." 
The Buffs certainly hope so, with the team having a chance to rocket past their predicated season win total before the month of September is over if they pull the upset of the Trojans at Folsom Field on Saturday. While a blowout loss to an Oregon team ranked in the top 10 did cause some of the title talk encircling the Flat Irons to die down a bit, both "Undisputed" co-hosts believe that raw displays of emotions from Coach Prime are another sign that things are trending in that direction for a program which has undergone a radical transformation but appears set to be a force moving forward. 
"When [Oregon coach Dan] Lanning said it was for clicks, that sounded good on game day and it was made even better when they won. But what he missed was that there are a lot of 19- and 20-year-old kids out here, or the ones playing high school or little league football – they play for clicks," Irvin said. "With social media, this is their era, not ours. You think you've said something that's going to kill them and put on [Sanders'] grave but really, you've told them to come on over here to this heaven I've got in Colorado."
"He's born to coach. People will look at all his flash and think he can't produce, then you're going to miss out."
If anybody knows what Prime can do, it's certainly the Playmaker.
[Do you want more great stories delivered right to you? Here's how you can create or log in to your FOX Sports account, follow your favorite leagues, teams and players and receive a personalized newsletter in your inbox daily.]
Bryan Fischer is a college football writer for FOX Sports. He has been covering college athletics for nearly two decades at outlets such as NBC Sports, CBS Sports, Yahoo! Sports and NFL.com among others. Follow him on Twitter at @BryanDFischer.
FOLLOW
Follow your favorites to personalize your FOX Sports experience
---
COLLEGE FOOTBALL trending
---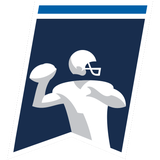 Get more from College Football Follow your favorites to get information about games, news and more
---