The regular season is ending and the best part of the year is about to begin. But first, Ronald Acuña Jr. keeps making history, the American League looks wide open and World Series odds are in constant flux as nearly half the playoff bids are still up for grabs. 
FOX Sports MLB experts Deesha Thosar, Rowan Kavner, Jordan Shusterman and Jake Mintz are tackling those topics and more in our weekly roundtable.
1. What part of Ronald Acuña Jr.'s historic 40/70 season impresses you most?
Rowan Kavner: Look, 70 stolen bases from a 40-homer hitter is flat-out ridiculous. For a guy who does not rank among the fastest players in the game, his quickness on the basepaths is mesmerizing. But what impresses me most is the way he has done it. 
The dude was already one of the best players in the game with a strikeout rate that was never lower than 23% in a single season. Suddenly, it's at 11.3% — a mark that puts him in the top 3% of the league. For a superstar to suddenly change his offensive profile that dramatically, while hitting the ball harder than he ever has, is extraordinary.
Deesha Thosar: The bags! All of the bags! Seriously, Acuña stealing 70 bases is just plain absurd. And if you're minimizing Acuña's 40/70 feat because MLB made the bases bigger this season, look no further than the fact just two other players have 50 and six overall have 40. So yes, Acuña's stolen bases are most impressive, right after his epic lifting of the literal second base in Atlanta on Wednesday.
Jake Mintz: The games played. This is not to say anybody can steal 70 and blast 40, but Ronald's ability to stay healthy and ready all season long has been remarkable. Before the Braves clinched in early September, Ronald had started every single game for Atlanta. His greatness is one thing, the consistency and dependability of his greatness is another and a new frontier for one of the best players in the game.
Jordan Shusterman: Slashing his strikeout rate in half. If he continued to whiff at a slightly above average rate, no one would be complaining because of his unprecedented power/speed feats. Instead, he's now also an elite contact hitter to match his otherworldly slugging potential, somehow further raising the ceiling of how much damage he can do strictly with his bat, let alone his legs.
Braves' Ronald Acuña Jr. steals 70th base to create 40-70 club
2. Which AL playoff team has the best 1-26 right now?
Mintz: The American League is a mysterious abyss. No Yankees, no Red Sox, no formidable Astros squad, just a bunch of new faces and question marks. I think I'm going to pick a cop-out answer and go with Baltimore, the club with the most wins in the AL. Yes, it's an odd experience watching Ryan O'Hearn and his .823 OPS bash the birds to wins, but the O's just earned their 100th victory. What else do you want to see? 
Interestingly, the once-dominant bullpen has become the biggest question mark with Félix Bautista unlikely to toe the rubber in October due to an elbow issue. But the position player group is deep and menacing, the starting rotation is solidly good and the entire operation has been squeezing out wins by the dozen all year long.
Shusterman: My instinct is still the Astros, although I'm actually inclined to say the Rays considering how well they've weathered the staggering number of injuries and absences they've encountered over the course of the season on both sides of the ball.
Thosar: The Orioles — 100-59 is a record this franchise has not seen since 1980. A team that talented doesn't get to 100 without firing on all cylinders in almost all facets of the game. This young and hungry Baltimore squad is capable of punishing its opponent in multiple ways, and has shown it can overcome injury-riddled adversity. Led by a strong core, the Orioles going all the way in the playoffs would make for one terrific feel good story.
Kavner: If the season ended today, there's a decent chance the American League's No. 6 seed would be favored over every team it faced. That's a testament to the Astros' talent when they're playing to their potential. Of course, they're not doing that — and haven't for much of the season — but that's probably still my answer here, despite their shocking struggles. They have all the healthy pieces necessary both among their position players and pitchers to be much better than this. Now it's up to them. 
Highlights from Astros' latest win over Mariners
3. What's been the coolest moment you've witnessed at the ballpark this year?
Thosar: No. 1 is Shohei Ohtani versus Mike Trout in the final at-bat of the World Baseball Classic between Japan and USA. The absolute electricity of that moment, paired with the raucous noise and energy from the Miami crowd is still giving me goosebumps. It will be hard to top that moment this year, let alone in future seasons. No. 2 is Ohtani running from the dugout to the bullpen, and back again, to warm up for his relief appearance against Trout all while taking at-bats. The unicorn is unmatched.
Shusterman: Covering Reds games all year, I've been lucky enough to witness the electric beginning of a career in Elly De La Cruz (and all the other Reds rookies) and possibly the end of a legendary one in Joey Votto. If I'm picking one moment, though, it's probably Elly's first homer which nearly left the stadium entirely.
Kavner: There are two for me. The first is six-time Gold Glove Award-winning outfielder Mookie Betts deciding one day that he'll now be a totally serviceable middle infielder. The second is De La Cruz wearing a "fastest man in the world" T-shirt depicting himself at batting practice before his first game at Dodger Stadium, then tripling in his first at-bat. He also doubled and homered in the series. The dude was absolutely worth the hype. There will be ups and downs to the EDLC era, but we haven't seen a prospect with his distinct set of skills all in one package. 
Mintz: As an NYC resident who doesn't travel for games too often, it's been a pretty underwhelming year with the Mets and Yankees simultaneously combusting in a cloud of fart smoke. I'll go with a game-tying Trea Turner homer (in a game the Phils actually lost to the Braves) from part of his early September mega-heater, that prompted some dumb fan to run onto the field. The trespasser was chased across the outfield as Turner rounded the bases, a very odd scene that I'll surely never see again. I'll have a better answer for you in a month.
4. If you're running the Padres, what's your best offer to extend Juan Soto? How inclined would you be to trade him this offseason?
Shusterman: I'm not sure there's a number that Soto and his agent Scott Boras would even consider, especially knowing he already turned down 14 years, $440 million from the Nationals before they traded him. Boras clients historically always prefer reaching the open market, and I wouldn't blame Soto for pursuing the same. 
That said, whether an extension is feasible or not, I've been consistent in believing that trading Soto makes little sense if San Diego wants the best chance at contending in 2024. If you're strictly focused on sustainability and adding more depth of young talent, fine, trade him. But if the goal is to get back to contention ASAP — which I assume would be the case after this disappointing season — trading away a generational hitter is just not a reasonable first step, whether he sticks around long term or not. He's too good.
Mintz: I think you have to try to extend him. It's easy to forget because he's been in our baseball lives a while now, but Soto is still only 24 years old, 17 months younger than Dodgers outfielder and likely NL Rookie of the Year vote getter, James Outman. Even while the Padres burned uncontrollably around him, Soto still put up outrageously impressive offensive numbers. Early season whispers of a decline proved fraudulent, this cat is for real. 
It's not my money, but I'd still give him what he turned down from the Nats: 30 mil a year for at least 14 years. In no way would I try to trade him this winter. For better or worse, the Pads are pot committed, intent on winning in '24. Soto helps you do that.
Kavner: This is really tough to answer considering 1) the financial situation the Padres have put themselves in by already committing nine-figure deals to five different players, 2) the likelihood of Soto wanting something more than the $440 million he reportedly turned down from his previous team, and 3) I am not the billionaire who has to shell out those deals. Peter Seidler shooed away questions about sustainability this offseason as he spent and spent, but that was before this year's colossal disappointment. 
You have to wonder if it might cause him to change his free-spending ways. Still, it's also hard to imagine the Padres doing that after investing so much toward a better product. They aren't getting off their deals for Manny Machado, Fernando Tatis Jr. and Xander Bogaerts. Soto is the best, most reliable and second-youngest player of the bunch. At this point, let's just keep going! Fourteen years, $506 million. 
Thosar: Perhaps start with $320 million over 10 years. The 24-year-old Soto with a World Series ring and a batting title still has his best years ahead of him. The Padres should try their best to lock him up long term, because despite the struggles the team suffered through this year, Soto held up his end of the bargain. However, if an extension seems unlikely, trading him for assets would be more shrewd than letting him walk away for nothing in free agency next winter. I still think the Padres should forget about a timeline to get it done, and just focus on locking down an extension. 
5. Who's your dark horse pick to reach the World Series?
Mintz: It's unhinged to pick a franchise that's 0-for-18 in playoff games since 2004, but I'll do it anyway. Gimme the Twins, baby! With the Astros looking vulnerable, the American League is as open as it's been in years, and I think Minnesota's pitching staff is very underrated. Yes, the cupcake AL Central is an embarrassment, but the Twins having the second-best record in the AL since the All-Star break feels pretty real to me. This take is sure to age perfectly.
Kavner: I picked the Blue Jays to make the World Series before the year began, so I might as well stick with them here, as frustrating as they've been. For as much has gone right on this pitching staff, equally as much has gone wrong with this position player group. While fighting for their playoff lives, they just got blanked by the Yankees. Twice. It's perplexing to see the way this offense is struggling. They just can't seem to get their best players all going at the same time — but if that happens in October, the ceiling is still massive. 
Thosar: It might sound odd to call the nearly 100-win Orioles a dark horse, but FanGraphs is giving them just a 6% chance of winning the World Series. Other hopefuls, like the Astros, Rangers, Dodgers and Braves all have at least a 9% chance, with the Braves pegged as the favorites at 22%. So Baltimore may not be a true underdog, like the Marlins or Twins or Cubs, but the O's are being lauded for their successful regular season more than their opportunity to go all the way. In that way, they're my dark horse.
Shusterman: I'll go with the Twins. I see a lot of parallels between Minnesota and Milwaukee in terms of how they are built, and while the Twins' are obviously entering October saddled with a historic 18-game postseason losing streak, I actually trust their offense more than the Brew Crew even with the injuries they are dealing with. Having to play in the wild-card round against a tough opponent won't be an easy start, but don't sleep on this team. The pitching is no joke.
Bonus question: Who was your favorite interview subject this season?
Kavner: All-Star week can be incredibly monotonous for players fielding the same questions over and over again, but I found both Spencer Strider and Nathan Eovaldi to be really thoughtful, honest and insightful while I asked them for their thoughts on a postseason pitch clock (they had wildly different opinions). Eovaldi continued chatting after availability was supposed to wrap up, just to make sure I got everything I needed. You come to appreciate athletes who give their time like that.
Shusterman: Probably Spencer Strider talking about how fun it's been to watch Acuña up close. Pablo López was also remarkably insightful and a delight to talk to.
Thosar: It's hard not to pick the always fascinating Ohtani as my favorite interview subject, so I won't pretend otherwise. Spending a weekend covering the aftermath of his UCL injury was action packed. Interviewing him earlier in the year, when the Angels visited New York, and getting a question in about what he enjoys about the city was unforgettable. And even before that, tracking his rare batting practice whereabouts at the WBC was, in its own way, unnecessarily dramatic yet gripping. Shotime all the way. 
Mintz: Braves third base coach Ron Washington. His conviction is unmatched, his honesty is refreshing and his storytelling is second-to-none. A true original who loves and lives the game.
This story was compiled by: Deesha Thosar (@DeeshaThosar), Rowan Kavner (@RowanKavner), Jordan Shusterman and Jake Mintz (@CespedesBBQ)
---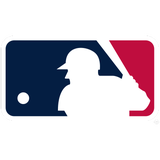 Get more from Major League Baseball Follow your favorites to get information about games, news and more
---