FOX Sports' Jay Glazer is back for another edition of "Ask Glazer," and this week, the NFL Insider answered some of the fans' most pressing questions, including ones surrounding the futures of Colts running back Jonathan Taylor and Bears wide receiver Chase Claypool. Here's what Glazer had to say about the enigmatic skill players on the NFL on FOX podcast.
Where is Jonathan Taylor going to end up?
Taylor has been absent from the Colts' lineup this season as he's dealt with an ankle ailment amidst an ongoing trade request. Several teams were reportedly interested in the 24-year-old star shortly after he asked out, but as time has passed, Glazer sees his window for departure slimming by the day. 
"Right now, it seems like everything's hunky-dory," he said.  "He's in good shape, he's able to start this week. [Indianapolis] can activate him off the PUP list and then decide when he can play. There weren't any trade offers out there right now, but in the past, teams like Miami and Green Bay were interested. 
"So they have to offer up what the Colts are looking for. In the Colts' perfect world, Jonathan Taylor would stay and build something special with Anthony Richardson. … In their perfect world, that's what would happen."
Still, according to Glazer, there's much work for Indianapolis to do to repair the frays in their relationship with Taylor.
Do you want more great stories delivered right to you? Here's how you can create or log in to your FOX Sports account, follow your favorite leagues, teams and players and receive a personalized newsletter in your inbox daily.
"That relationship had been fractured so much," Glazer said, "You've got to see if it can still be put back together or not. And if not, the original teams were Miami and Green Bay. But even Miami, you look at it and say, well, their running game is really strong right now, so I don't know if it makes sense to put somebody in there."
What's going on with Chase Claypool?
A quick film study of Chase Claypool's performance during the Bears' opener vs. Green Bay reveals an appalling lack of effort on his part. And after giving up a first-round pick to acquire the young receiver, things have quickly gone from bad to worse for Claypool in Chicago.
"The coaching staff over there basically told Chase Claypool because of his effort that it wasn't acceptable and if he does it again, they'll sit him, they'll possibly move him and ship him out of town," Glazer revealed. 
And Claypool's not doing much to help his own cause as far as coaching approval is concerned.
"Then he comes out this week and says that the coaches aren't using him right, so that's why he was a healthy inactive. They're going to have a talk with him this week and decide what his future is from there. Certain teams look at it and go, 'we want nothing to do with him.' Other teams look at it, and they say 'we can turn … somebody else's trash into our treasure.'"
FOLLOW
Follow your favorites to personalize your FOX Sports experience
---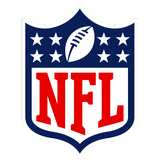 Get more from National Football League Follow your favorites to get information about games, news and more
---