Colts coach Shane Steichen removed any mystery that could linger with Jonathan Taylor this week, saying Monday that the star running back will be designated to return from the Physically Unable to Perform (PUP) list. He will practice for the first time this season most likely on Thursday — Indianapolis will hold just a walk-thru Wednesday — and Steichen didn't rule him out for Sunday's divisional matchup against the Titans.
Amid a contract dispute that's still ongoing, Steichen spoke of Taylor's mindset in returning. 
"I had great conversations with him," the first-year coach said. "He's super excited to be back with his teammates, and looking forward to having him."
Taylor's long-awaited return from an ankle injury presents the hope of a best-case scenario. 
Colts owner Jim Irsay has wanted to see a Taylor-Anthony Richardson tandem come to life — the dual-threat Richardson paired with Taylor, the 2021 rushing triple crown winner, one of the most explosive tailbacks in the league. Monday's news represents a step toward Irsay's vision. 
In many ways, rookie quarterback Richardson — labeled a project by draft pundits — has been much better than expected this early. And with running back Zack Moss' effectiveness the past three weeks lifting a run game that went nowhere in the Colts' season opener, it makes one think about the upside with Taylor in the lineup. 
Moss has 66 carries for 280 yards since Week 2, fourth-most in the league in that span, according to Next Gen Stats. Moss' bruising, physical style could complement Taylor's. It could mean a lighter workload for Taylor in short-yardage situations.
Since Week 2, Moss has rushed for eight first downs in second-and-short, third-and-short and fourth-down situations combined, third in the league per NGS — trailing only Christian McCaffrey and Tony Pollard. Taylor and Moss could be one of the best running back tandems in the league. You add Richardson's scrambling and running ability to that picture, and it's possible Indianapolis could have one of the most dynamic rushing attacks in the league.
It presents not only a favorable situation for Taylor to get eased back into the lineup, but it's also advantageous for his value, considering the possibility of fewer hits on his body. 
"With the scheme, he's putting us in position to let our talents take over and make those explosive plays, which is going to be fun to watch," Taylor said of Steichen's offense in the offseason. 
"It's definitely going to put another eye out," he continued on pairing with Richardson. "It's definitely going to be in the scouting report. It's nothing you can leave unnoticed, unaccounted for. If not, you'll definitely pay." 
Taylor, who in 2021 had the most prolific rushing season in franchise history, missed six games last season due to a sprained ankle, which he had surgically repaired in January. He missed all on-field work during the offseason program and training camp. 
The only time the public has seen him on a practice field since December was a four-second clip he posted on his Instagram story during Week 1, showing him make a cut at the Colts' indoor facility. 
"He's in good shape conditioning-wise," Steichen said. "Obviously, putting on the pads and practicing is a different deal. I know it's been a long time since he's played football. We'll see how practice goes this week, see where he's at physically putting the pads on, and we'll go from there."
Taylor's true feelings amid his contract standoff with the Colts aren't known. The best insight we have into his thinking has been his agent Malki Kawa's spat over X, formerly known as Twitter, with Irsay over the summer. When general manager Chris Ballard spoke to local reporters at the end of August, the franchise's relationship with Taylor was in a bad place. It still might be. There's been no indication that he has rescinded his trade request. Taylor hasn't done an interview since June 14, when he spoke to reporters at veteran minicamp. 
What's clear is that his best option is to play. He needs to be on the roster for at least six games to be eligible for unrestricted free agency next summer (though there's no guarantee that he will even hit it, considering the Colts have the franchise tag at their disposal). It would also make sense for any interested teams to want to see him play — and look like himself — before even considering meeting the Colts' high demands in a trade. In August, ESPN reported that the Colts were seeking a first-round pick — or equivalent value of assets — for the 24-year-old Taylor. The Dolphins and Packers were reportedly among the teams interested in the former rushing champion.
[Do you want more great stories delivered right to you? Here's how you can create or log in to your FOX Sports account, follow your favorite leagues, teams and players and receive a personalized newsletter in your inbox daily.]
It's not clear what the interest in Taylor is now, but that could pick up in the next few weeks ahead of the Oct. 31 trade deadline. 
"Jonathan is valuable," Ballard said in August. "At the end of the day, I'm not just going to let him walk out of the building. I'm not going to do that. That's not the best thing for the Colts and the organization."
A dream scenario for the Colts would be for Taylor to be a part of what Steichen is building. Indianapolis is rebuilding, but at 2-2 entering Week 5, it has a chance to contend in a wide-open AFC South. 
"Everything," tight end Drew Ogletree said when asked what Taylor brings to the offense. "He's a top-five back in the league for sure, if not [No. 1]. He's so dynamic in everything that he does. He can catch the ball, he can run the ball and obviously has breakaway speed. Him and AR in the backfield is definitely going to be something dangerous."
Ben Arthur is the AFC South reporter for FOX Sports. He previously worked for The Tennessean/USA TODAY Network, where he was the Titans beat writer for a year and a half. He covered the Seattle Seahawks for SeattlePI.com for three seasons (2018-20) prior to moving to Tennessee. You can follow Ben on Twitter at @benyarthur.
---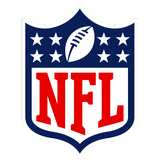 Get more from National Football League Follow your favorites to get information about games, news and more
---